---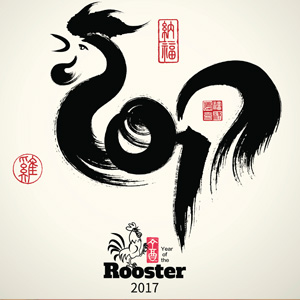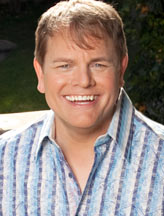 by Arthur x8237
Happy New Year - of the Red Fire Rooster, which starts January 28, 2017 and lasts until February 15, 2018.
While the chaos of 2016's Fire Monkey year certainly lived up to it's expectations with one jolting surprise after another, the Year of the Rooster greats us with a whole new set of obstacles, which can be overcome with hard work and determination.
The Year of the Rooster is going to force us to move forward in many aspects of our lives whether we are ready or not. (Think of the rooster crowing in the early dawn hours waking everybody up – you have no choice, but to get up.) This year you need to put your best foot forward, since first impressions will count the most.

According to Chinese astrology, Rooster years are all about integrity and efficiency. It's going to take hard work to see success this year, but it can be achieved! At the same time, while this year can be beneficial for careers and financial investments, this is not a year to get involved with shady "get-rich-quick" scheme, because they will be likely to backfire.

On the world stage, 2017 will probably not be the best year when it comes to international negotiations, due to the nature of the energies of the prideful rooster "puffing out it's chest," along with the Fire element. Unfortunately, intolerance on a global scale will be an issue for 2017. And while the financial markets will seem steadier, it's still going to be a walk on the tight rope for several world economies.

As with any year, the Year of the Rooster has its own set of lucky colors used as "good luck charms" to help bring success with business, as well as, abundance and prosperity in your daily life. The element for the Chinese year of 2017 is fire, so the corresponding color is RED. Now, what's important to remember is not to use the color red or the color green in clothing, accessories or jewelry. In its place, use colors that will harmonize with the red and fire element, such as brown or yellow Earth colors.

All in all, while this may be a good year for single couples to get married or for couple planning on having a baby, this is also a time for compassion and harmony with friends and family.

Some Famous Roosters include:
Britney Spears, Guy Sebastian, Justin Timberlake, Roger Federer, Debby Ryan, Beyoncé, Paris Hilton, Neymar, Sam Smith, Caroline Kennedy, Carmen Miranda, Christina Milian, Daniel Day-Lewis, Eleanor Roosevelt, Eric Clapton, Alicia Keys, Goldie Hawn, Amber Chia, Natalie Portman, Groucho Marx, Jennifer Aniston, Lili Simmons, Zayn Malik, Sofia Carson, Victoria Justice, Jennifer Lopez, Serena Williams, Joseph Morgan, Matthew Perry, Melanie Griffith, Mia Farrow, Michael Caine, Michelle Pfeiffer, Peter Ustinov, Keyshia Cole, Renee Zellweger, Rod Stewart, Kelly Rowland, Steve Martin, and Yoko Ono.
Unsure about which Chinese Zodiac sign you are? No problem, click HERE and you will learn which animal represents you based on the year of your birth.

Check back tomorrow to read Psychic Arthur's 2017 Chinese Zodiac Forecasts for all 12 signs.
Share This Page
---
Leave A Comment
You must be logged in to leave a comment. click here to login
Comments