---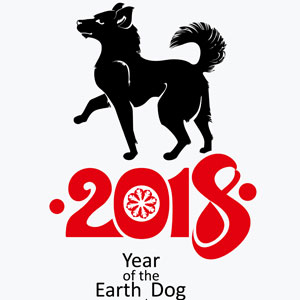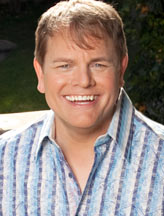 Get a Reading with Arthur x8237
Welcome to the 4715th Chinese New Year - The Year Of The Brown Earth Dog, which comes bouncing into our laps February 16, 2018 and sticks around until February 4, 2019. According to the Chinese Horoscope calendar, 2018 is the Male Earth Dog year, and since the color brown is connected to the Earth, it is also known as The Year of the Brown Dog.

The Year of the Brown Earth Dog is going to be a good year in many respects; however, some may find it a bit draining since it calls for hard work to reach goals. Not necessarily that you'll have to "work like a dog," but taking action and being committed to what's important will pay off this year – especially in the areas of love and finances. This year will also be a good time for making major lifestyle changes on individual levels, especially when it comes to eating healthy and saying "goodbye" to bad habits.

In Chinese astrology, 2018 is a very strong Male Earth year, where all the events related to land, real estate, county territories, agriculture, earthquakes, mineral resources and the Earth will be more active than before. At the same time, Male Earth is also connected to "mounds of dirt" and "mountains," which means there may be something blocking your view or a sign of obstacles ahead. Remember that thing about hard work to reach goals? Well, if you want to come out ahead, you'll need to use some "smarts" and make the effort to climb the mountain and/or find a way around/over/under it to defeat any obstacles to reach your final destination (goals).

Earth energy is also connected to stability, meditation and religion, which points to many people showing a new or renewed interest in spiritual or religious study. Oh, and since The Dog is a communal and "pack" animal, this year will also bring to the surface the importance of family, friends and community. The Dog stands for intelligence and protection so this may be a highly sensitive period for some.

Since The Year of the Brown Earth Dog is also Yang energy, there may be some worldwide security issues, as well as, signs of some major global upheavals and conflicts. The next year of the Dog is due to return in the year 2030.
When it comes to helping to create abundance and success, each year of the Chinese Calendar has its own set of lucky colors and ruling number.
The Year of The Brown Earth Dog's ruling number is 9,
which is believed to bring prosperity to all, no matter what their sign. For business, the ruling number 9 will bring new opportunities, increased cash flow, positive reputation and high social status.
The Lucky Colors to wear are Green
(representing the Wood element, which dominates Earth), as well as,
Blue

and Black
(which represents the Water element).

The bottom line? The Year Of The Brown Earth Dog is basically going to be a good year in all respects, but it will also be an exhausting year. Think: Content, but aggravated. Tired, but rested. Kinda like "sit" and "fetch" all at the same time.

Some Famous Dogs include:
Prince William (crown prince), Kate Middleton, Justin Bieber, Lee Chong Wei, Michael Jackson, Prince, Mother Teresa, Sophia Loren, Donald Trump, Alec Baldwin, Dolly Parton, Andie MacDowell, Andrea Bocelli, Angela Bassett, Benjamin Franklin, Bill Clinton, Cheech Marin, Christiane Amanpour, David Niven, Diane Keaton, Ethan Hawke, George Gershwin, Herbert Hoover, José Carreras, George W. Bush, Judi Dench, Julieta Venegas, Julio Franco, Kevin Bacon, Linda Ronstadt, Liza Minelli, Lorenzo Lamas, Mariah Carey, Queen Latifah, Madonna, Reggie Martinez Jackson, Roberto Clemente, Sharon Stone, Shirley MacLaine, Socrates, Susan Sarandon, and Tommy Lee Jones.

Unsure about which Chinese Zodiac sign you are? No problem. CLICK HERE to learn your animal sign based on the year you were born.
Share This Page
---
Leave A Comment
You must be logged in to leave a comment. click here to login
Comments