---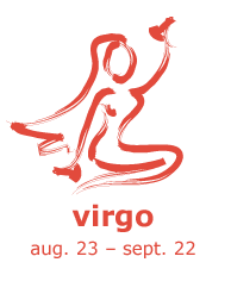 Happy Birthday Month Virgos! Our in-house Astrologer, Moira, gives us a deeper look into Virgos.

Virgo - August 23 – September 22
An Earth sign, ruled by the planet Mercury, Virgo is grounded and practical. Those born under this sign are most often described as analytical, observant, helpful, reliable, precise, fussy, inflexible, critical, careful, creative, perfectionists, practical, intelligent, and dedicated.
Dedication is Virgo's path. Virgo people have seemingly endless determination to improve their lives and the lives of the people they love. Virgo rules the 6th house – the house of healing and service. They are naturally drawn to expressions of healing, serving, and living with intention. Drawn to the creative path, many Virgos make every attempt to live a life that is fully self actualized—conscious of their actions, knowing that everything in life serves a higher purpose.

Virgo natives love to organize and catalog and tend to be sticklers for the facts. They are also kind souls with wonderful imaginations. Most Virgo's feel a strong need to communicate and will seek an outlet through writing, music, culinary arts, or another creative expression. Many Virgos fulfill their passion and find success in the performing arts.
Virgo is most compatible with Taurus, Capricorn, Cancer, and Scorpio.

Interesting tidbit about Virgos
There are more Virgos on the Forbes Billionaires List than any other sign!

Famous Virgos include Michael Jackson, Beyonce, Ray Charles, Tommy Lee Jones, Sophia Loren, Richard Gere, Pink, Cameron Diaz, Leo Tolstoy, Henry Ford, Jesse James (outlaw), Stephen King, Jorge Luis Borges, H.G.Wells, Mary Shelly, and Mother Teresa of Calcutta.
by Moira x7776
Share This Page
---
Leave A Comment
You must be logged in to leave a comment. click here to login
Comments