---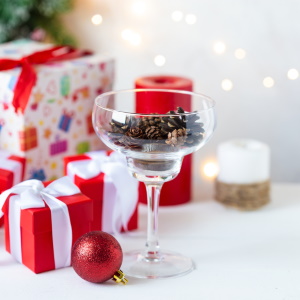 Each zodiac sign has its own personality and preferences. If you're looking for a tailored gift suited to your friend or family member's interests, starting with their astrological sign is a fun way to get some original ideas.
Aries
Aries is an active and ambitious sign that loves to try new things. Instead of giving them items, think about gifting experiences.
Tickets to a ski resort
A gift certificate for a zip-lining excursion
Hiking boots or other adventure gear
Taurus
Taurus enjoys luxurious things like gourmet foods or fine home accents. Though these individuals are practical and hardworking, they also like being pampered.
A spa gift certificate
A soft blanket or set of cozy throw pillows
Gourmet chocolates or fine wine
Gemini
The busy Gemini likes to learn and try new things. They're also big fans of small accessories, so you might try many small gifts instead of one big one.
A set of jewelry
A gift certificate to an online course
A book or kit to learn a new skill
Cancer
Your Cancer friends are most appreciative of homemade gifts or those with personal and sentimental meaning.
A photo album or scrapbook
Homemade baked goods
A genealogy website subscription
Leo
Theatrical Leo loves to either be the show or attend it. Look for gifts that indulge this element of their nature.
Tickets to a performance
A gift card to a designer store
Flashy and distinctive jewelry
Virgo
Virgos love organization and practicality. Give them something that will streamline their life and help them achieve their goals.
A calendar or planner
A bag or backpack with lots of purposeful pockets
A cookbook or kitchen appliance
Libra
Libras are often focused on their appearances. They appreciate anything fashionable or pampering.
A spa service
A designer purse
A subscription to a fashion magazine
Scorpio
Mysterious Scorpio loves distinctive gifts. The rarer and more original the better.
An antique amulet or locket
A true crime or mystery novel
Sagittarius
Adventurous Sagittarius is always looking for the next thrill or exciting experience. Look for gifts that will get them out and about.
A horseback riding, diving, or zip-lining excursion
A GoPro
A subscription to a travel magazine
Capricorn
Capricorns love luxury. They often thrill to expensive gifts and appreciate quality over quantity.
Gourmet chocolates
Craft beers or fine wine
A designer watch
Aquarius
Aquarius individuals love gadgets. They're also attracted to philanthropy and love to better the world.
A tablet
Wireless headphones
A donation to a charity
Pisces
Sentimental Pisces appreciates anything with genuine thought and effort behind it. Give these gifts personal consideration.
These zodiac inspired gifts will cater perfectly to anyone who exhibits the signature traits of their sign. Use these ideas as a creative starting point for your holiday shopping spree.
Share This Page
---
Leave A Comment
You must be logged in to leave a comment. click here to login
Comments