---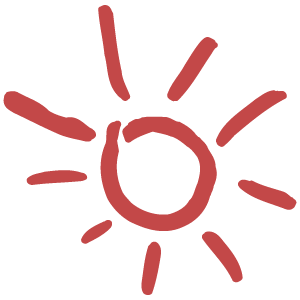 Two weeks ago on Sunday, March 20th, the Sun burst into the Sign of Aries - Which is the beginning of the Zodiac, and is the sign whose statement "I AM"!
When the Sun goes into Aries, this is known as the Vernal (Spring) Equinox the First Day of Spring!  AND, the Sun joined Jupiter, Mercury, and Uranus the planets that were already in Aries. These planets are joined by Mars going into Aries on April 2nd and the New Moon in Aries on Sunday, April, 3rd.  So, there should be lots of firey energy in the sky, making you want to get up and go and start something new!
The symbol for Aries -- It even looks like a Firecracker!
There is a strong connection between these planets especially Uranus, going into Aries coinciding with the Japanese Earthquake and Tsunami, and Nuclear Meltdown, and the recent uprisings in the Middle East.
The Earth is going through HUGE shifts at this time, and it has been teaching us to come together with our community in support and cooperation.
And finally, on Wed March 30th, Mercury, the planet of communication, will be Retrograde (backwards) until April 23rd, so be careful what you say and hear, and use caution in signing anything!"
How will the shifts move for you? Call Christina and discuss what's in store.
Share This Page
---
Leave A Comment
You must be logged in to leave a comment. click here to login
Comments