Sun Sign Insight for this Mercury Retrograde by Psychic Suzi
Published Date 10/3/2014
Category: Astrology
---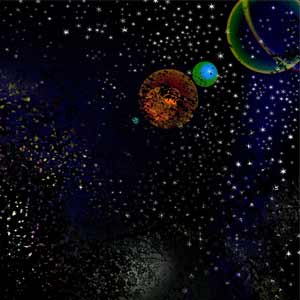 How will the retrograde affect you!?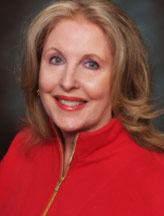 By Suzi x8046
Mercury Retrograde is active from 10/4/2014 to 10/25/2014. It's a 3 week cycle where we put on the brakes getting off the highway of
life mentally. We get off onto a rest area to rethink certain life matters that need to be adjusted. This is called the cycle of rethink... redo... research... replace... etc. It can test your patience and adaptability when tech issues arise or luggage gets lost and something you
have ordered ends up in Dallas instead of New York. Caution is advised against repairing cars/computers as well as all legal matters should be
put on hold till mercury turns direct and we all get back in forward motion on the highway of life.

Let's see where Mercury retrograde is highlighted for your astrology sun sign and your rising sign (by the minute of your birth):
EARTH SIGNS: VIRGO-CAPRICORN-TAURUS
VIRGO: The spotlight of "RE" for you will be tied to all money matters. This will focus on your income and personal resources. Revise/Review cash flow issues and any upcoming financial plans.

CAPRICORN: This cycle of "RE" for you is tied to career aspirations and your public status through the company that you work for. Revise/review career direction and desired goals.

TAURUS: The focus of the "RE" cycle will be tied to your daily obligations/routine and health/diet issues. Revise/review balance between work and health.
AIR SIGNS: LIBRA-AQUARIUS-GEMINI

LIBRA: The spotlight of "RE" for you is tied to how you present yourself to the public. Your personal image from body to beauty. Revise/Review body/mind/spirit connection.

AQUARIUS: This cycle of "RE" for you is tied to your outlook on life, family at distance, and education. Revise/Review personal philosophy and your approach to life's ups and downs inherited from family.

GEMINI: This focus of "RE" is tied to your creative projects releasing the child in you as well as lovers & dating.
Review/ revise artistic work & romantic partners.
WATER SIGNS: SCORPIO- PISCES- CANCER

SCORPIO: The spotlight of "RE" is tied to what is holding you back--hidden issues like fears or uncertainties of rejection out in the world. Review/Revise trust/personal security concerns tied to private matters.

PISCES: This cycle of "RE" is tied to other people's resources from a mate's income to taxes/insurance grants and government monies. Review/Revise rainy day money plans and overall future financial security.

CANCER: This focus of "RE" is tied to your family, major endings and new beginnings, real estate and heritage matters. Review/Revise family plans tied to long term investment property.


FIRE SIGNS: LEO- SAGITTARIUS- ARIES

LEO: The spotlight of "RE" is tied to your kin (brothers/sisters) as well as aunts/uncles and cousins. The area of transportation and all communications are featured. Review/Revise plans for future family gatherings to rebalance responsibilities.

SAGITTARIUS: This focus of "RE"is tied to groups, organizations, friends and surprise events beyond your control. Review/Revise relationships with friends/co-workers as you adjust to changes.

ARIES: This cycle of "RE" is tied to all partnerships both professional and personal including lawyers and doctors. Review/ Revise important paper work and those who you seek professional advice with.
Share This Page
---
Leave A Comment
You must be logged in to leave a comment. click here to login
Comments