Today, March 20th, the Earth plane is at the correct angle so that day and night will be the exact length of time. Then after this day, we start having longer days and shorter nights.

But other than that, what does the Spring Equinox, also known as the Vernal Equinox, mean for us as individuals?

Most importantly the Spring Equinox is a time of reflection, celebration, and renewal. It's a symbolically powerful day for breaking free from the old and stepping forward into the new. During this time you may find yourself coming up with new ideas about how to redirect your life. Again, because this celebration has been around for thousands of years, there is automatically a lot of positive energy floating around in the ether. When you consciously become aware of the positive energy, you'll become more enlightened and tuned into new, better, and bigger ideas for your life path. A consciously awakened individual is able to discern energies more easily and thus can grab onto new and better ideas for their future.

This particular holiday is surrounded with energies which represent life springing forth from the dark days of winter. It also represents spiritual resurrection (as we can see through the Easter celebration and the symbolic resurrection of Christ). It's a time of self-realization, and is very symbolic about a person being on a journey to enlightenment.

Nature is a good way to see these changes happen before your eyes—the dormant life bursts forth into new life. Make an effort to take time to get into nature. Breathe deeply of the natural fragrances. Open your eyes to the plant and animal life that is bursting forth onto the Earth plane. And let these natural plant and animal life occurrences help you become a free and joyful person in your spirit and your energy.

This is a very powerful time for making positive steps towards your goals and desires. Make them become actualities in your life. Learn about your negative life patterns and release them for the better lifestyle and joyful existence you're meant to have.

May your coming days be filled with powerful enlightenment and positive growth.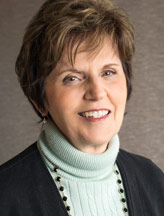 by Carmaleena x8689