Solar Eclipse and New Moon in Capricorn - Musings with Moira
Published Date 1/4/2019
Category: Astrology
---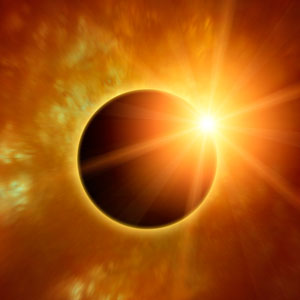 Get a Reading with Moira x7776
The January 5th Capricorn New Moon – Solar Eclipse is a powerful influencer. Where would you like to be? Start now with a new affirmation for it's a perfect opportunity to push the restart button. Supported by a most disciplined and restrained Stellium in proactive Capricorn, involving the Sun (self), Moon (emotion), Mercury (thinking - speaking), Saturn (karma), and Pluto (transformation).

Often, I refer to Saturn as the karmic initiator, and to avoid confusion: Karma is not the same thing as fate. Fate is the idea that our life is preordained by an external force, it implies that we have no control over our destiny. Karma, on the other hand, can be managed and amended. So, although Saturn is a taskmaster, it's a powerful and positive influencer.

Conversations turn to more serious themes, and although we may not necessarily discuss a big commitment, the energy invites us to reflect upon our relationships, and we tend to approach the future with a greater sense of purpose. It becomes easier to release, forgive and start over. Talk solutions and make plans.

Symbols of the Sun

The symbolism related to the Solar Eclipse denotes things coming to an end, usually with a lot of drama. It's a time for reflection followed by release. The period of darkness linked to the solar eclipse seems to cast a shadow on our personal lives. We can best embrace this with a pause; be kind to yourselves.

The cluster of planets in Capricorn makes a challenging square to Retrograde Uranus and Mars in Aires. No worries, it is a perfect time to examine what we would like to begin as the energy supports our creativity. There's a strong urge to get moving, still there's that pesky Square to consider so wait a few days; let the eclipse pass, and delay signing contracts or making significant changes until the Moon enters Aquarius Monday, January 7th.

Capricorn's Influence

Intuition and romance intersect supporting dynamic changes. And although Capricorn is it's not an exceptionally warm, fuzzy or emotive New Moon, it does gracefully assist when we engage our determination. The seeds we plant and the intentions we set are particularly significant as eclipse energy tends to accelerate whatever it touches. Do you want to get closure? Now's the time to release the past and prepare to move forward with new projects and ideas.

Thanks for reading, I'm so glad we're on this journey together!

Bright blessings,
Moira
Share This Page
---
Leave A Comment
You must be logged in to leave a comment. click here to login
Comments