---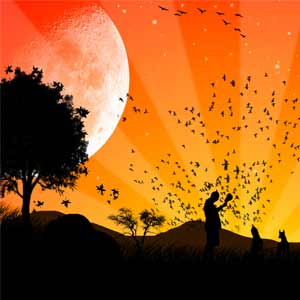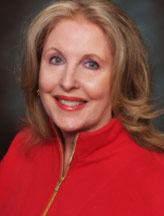 By Suzi x8046
September falls under the earth sign of Virgo, which is the gateway to Autumn. This September's Harvest Full Moon on 9/8/2014 was in the mystical water sign of Pisces, allowing the beginning of practical ideas/events/motivation through inspiration/creative style and compassion. Everyone has Pisces in their astrological charts, so let's see how this unique harvest moon has touched your life. Did any of it come true? Let us know!
EARTH SIGNS: VIRGO-CAPRICORN-TAURUS
VIRGO: Be prepared to have an important contact/contract appear out of the blue. The full moon spotlighted who you partner with both personally and professionally. Don't worry dreams can come true.
CAPRICORN: Information/communications/Ideas all bring luck to you at this time. The full moon spotlighted short trips meetings/family and transportation.
TAURUS: Events beyond your control bring an exciting turn in the road for you. This full moon spotlighted hopes/wishes and dreams, the gift of friends and major corporations.
AIR SIGNS: LIBRA-AQUARIUS-GEMINI
LIBRA: Daily routine is reorganized into an artist's bouquet of original ideas. You're ready for prime time. The full moon spotlighted your obligations/people that work with you and health/diet issues.
AQUARIUS: You could be surprised how other people's resources effect your income in a good way. The full moon spotlighted your self-esteem/your possessions and personal resources.
GEMINI: Your hard work could bring results that surprise you. The full moon spotlighted your public image/career status and honors/recognition that come your way.
WATER SIGNS: CANCER-SCORPIO-PISCES
CANCER: What began as a casual few words could turn your outlook on life around with a new prospective. The full moon spotlighted family at a distance, education and small business.
SCORPIO: Someone who you have seen as a friend could suddenly turn into a treasured lover. The full moon spotlighted chances/gambles and all creative works and children.
PISCES: You could find that a job offer that you've been waiting for will arrive just in time. The full moon spotlighted your personal /body image and what you feel comfortable showing/sharing with the public.
FIRE SIGNS: LEO-SAGITTARIUS-ARIES
LEO: You could find a loan granted or a new credit card coming your way. The full moon spotlighted other people's resources in regards to money/loans/credit/insurance and inheritance.
SAGITTARIUS: A shift in career status could produce an opportunity to enhance your long term
security. The full moon spotlighted real estate/the family clan/heritage and major endings and new beginnings.
ARIES: Inspiration/dreams hint at hidden issues that could reveal what path you need to travel next with work. The full moon spotlighted gifts from past lives/work done behind the scenes and healing time for body, spirit and mind.
Share This Page
---
Leave A Comment
You must be logged in to leave a comment. click here to login
Comments