---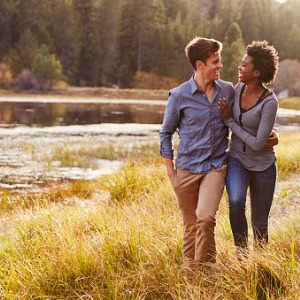 September may signal the end of summer romances, but the autumnal equinox often brings welcome change to your love life, no matter your relationship status. Discover love tips for every zodiac sign, and learn the secrets September has in store for you.
Aries
As the long, hot summer comes to a sizzling end, Arians are ready to fall head over heels. Spend the first part of the month making space for love, and you'll be perfectly positioned for romance by late September.
Taurus
For Taureans, September is the perfect time to seek new romantic connections or take a relationship to a deeper level. Put your magnetic personality to work and get ready to attract some serious passion.
Gemini
The late summer sunshine is calling Geminis, and enjoying nature is a great way to keep those loving vibes flowing. Give in to your natural sense of creativity to take your romance to the next level.
Cancer
Summer love shows no signs of stopping for Cancerians, who are positively glowing this month. Enjoy the romance that swirls around you, but be sure to balance it with plenty of restorative time for yourself.
Leo
Leos rarely hesitate to take action, and September is no exception. Don't wait to pursue that romantic connection, but keep your fiery personality under control if you really want to stoke the flames.
Virgo
Keeping busy comes naturally to hardworking Virgos, but any love psychic can tell you that spending too much time working doesn't leave enough for romance. This September, make time for what's truly important and watch your romance blossom.
Libra
September may start off with no romantic potential in sight, but Librans know balance keeps each aspect of your life in check. Remain open to possibilities, and the month is bound to end with a bang.
Scorpio
Whether Scorpios want to take a relationship to another level or in a different direction entirely, September is the time to come clean. Whatever you choose, you're bound to create a scintillating spark.
Sagittarius
If you've spent the summer enjoying every possible moment with a special someone, early September is ideal for Sagittarians to enjoy some solo time. After feeling rejuvenated, get ready to feel the sparks fly again.
Capricorn
Capricorns' abundant passion can feel overly intense, but that doesn't mean you should hide how you feel. This September, tap into your archer tendencies, zero in on your target, and pursue your romantic interest.
Aquarius
After a busy summer, Aquarians need nothing more than a chance to de-stress. Take all the time you need for self-care, and return replenished, realigned with your romantic interests, and in tune with your emotions.
Pisces
Pisceans are radiating some seriously romantic vibes in early September, setting the stage for a passion-fueled month. Practice some much-needed self-care throughout the month to ensure your emotions don't get the best of you.
Seeking even more details about your romantic potential? Get an online astrology reading and discover what September will bring.
Share This Page
---
Leave A Comment
You must be logged in to leave a comment. click here to login
Comments