Saturn Retrograde in Aquarius - A Time to Review Your Life Path by Psychic Suzi
Published Date 5/20/2021
Category: Astrology
---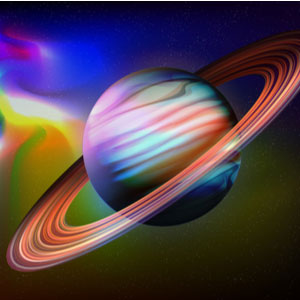 Get a Reading with Suzi x8046
Saturn is Retrograde in Aquarius from 5/23/2021 until 10/11/2021. Saturn is the builder and organizer. He comes to town and looks around to see what needs to be cleaned up, organized, reset to last or released. Saturn rules tradition, heritage, seniors and the government. In Aquarius, the past of tradition collides with a futuristic Aquarius that believes in freedom. Aquarius can be a rule breaker but cares about humanity in a mental approach.
Over this cycle each sun sign needs to pause, review and regroup about their life path, relationships and long-term goals. Sometimes it is just a small adjustment while others will find a major overhaul tied to whatever house this cycle falls in for them.
Please look up your sun sign and rising sign to gain a full view of any adjustments needed to improve your life path goals.
Earth Signs:
TAURUS: Saturn Retrograde brings energy to your career and personal status. At this time, you need to work on redirecting your power more wisely. Best to slow the pace, watch the details and find your comfort zone before Saturn turns direct in the fall.
VIRGO: Saturn Retrograde brings energy to how you run your daily life, your 9-5 work and health matters. Consider a possible change in diet or physical activity. Career matters may need to be thought of in other ways to promote your work or talents as you add more polish to your presentation moving forward.
CAPRICORN: Saturn Retrograde brings energy to what you are doing with your personal resources and income. This is an excellent time to review investments and retirement plans to make sure they are working as hard as you are.
Air Signs:
GEMINI: Saturn Retrograde brings energy as you may consider returning to school or taking a seminar to improve your abilities. It's time to review your personal outlook on life including what you really want and believe is in your best interest to gain wisdom and personal growth.
LIBRA: Saturn Retrograde brings energy to your dating and love relationships. Have you outgrown a partnership? Try to move on with grace. Creative projects may need a major redo to push for better results. If you have children, you may need a new approach to guide and support them.
AQUARIUS: Saturn Retrograde brings energy to you, your body and the image you chose to show the world. Are you being honest with yourself? Is the power you seek worth the personal sacrifice that could come into play? It is a time to grow with a new wisdom.
Water Signs:
CANCER: Saturn Retrograde brings energy to other's money. How can this benefit you? Over this cycle it is a good time to rethink your long-term money goals or if you receive a windfall, look to solid future foundation. It is all about security for you.
SCORPIO: Saturn Retrograde brings energy to matters like real estate, inherited items and family members. This could be a time to consolidate or downsize for better security. Older family members may need your help as a new plan may be installed to provide the best support for others. Your idea of family is shifting and growing followed by good wisdom.
PISCES: Saturn Retrograde brings energy to hidden issues from misunderstandings or assumptions. Take this time to go off on your own to gain better balance within your spirit. Your guides, teachers and angels could reach out to you through dreams, hunches and inspiration. This is a fertile time to rebuild the inner you to be stronger and better in your current life.
Fire Signs:
LEO: Saturn Retrograde brings energy to partnerships both professional and personal. If married, ask yourself if your marriage need to be refreshed or do you both need counseling to smooth out misunderstandings. Regarding those you seek for advice, is it time to get a new point of view from a banker, doctor or counselor. It is time to rethink relationships for a more positive balance.
SAGITTARIUS: Saturn Retrograde brings energy to the area of your siblings. Problems with communication has come to a turning point and a new point of view needs to be established. It is important to rethink what you say, how you say it and when you say it as this could save the day. In other words, think before you speak to produce the best results in all forms of communication!
ARIES: Saturn Retrograde brings energy into the area of friends. Are they really on your side or do you need to rethink who you trust? Get ready for unexpected events and learn to handle them better. Over this cycle you will need to release outgrown relationships and review your hopes and dreams for a better tomorrow.
Share This Page
---
Leave A Comment
You must be logged in to leave a comment. click here to login
Comments