Sagittarius: Stardust and Predictions for the Coming Year by Psychic Suzi
Published Date 11/22/2014
Category: Astrology
---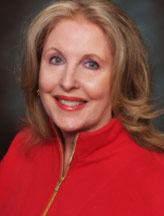 By Suzi x8046
The sun enters SAGITTARIUS on 11/22/2014. This gateway to the holidays mixes friends and family in a world suddenly alive with festive lights and decorations. Good times beckon to all! Sagittarius reflects this buoyant holiday spirit with their enthusiasm, great sense of fun, and love of adventure. Their "anything is possible" attitude touches all who enter their life with hope and encouragement.

Let's take a look at what's ahead for Sagittarius and Sagittarius rising (by the minute of your birth).

MONEY MATTERS
You've been in an extended cycle of rebuilding your income and personal resources. Any self-imposed restrictions in spending habits will pay off long term. Between 12/24/2014 to 6/15/2015 you'll gain extra strength/power with your public image and those who you partner with professionally. Income improves in 2015.
Good money dates: 12/11/2014- 1/4/2015.

LOVE & ROMANCE
Your love life has been sprinkled with many twists and turns. It has brought new interesting people into your life but not a real long term relationship. The kinship you seek could turn up in a surprise chance meeting next summer. This person could be from another country—smart, creative, and your heart could recognize a past life love.
Romantic Dates: 2/21/2015 to 3/17/2015 and 5/8/2015 to 6/7/2015

HOME & FAMILY
A bit of uncertainty about home or what/where that home should be has affected your living situation. Patience and thinking things through will pay off when the fog lifts next year by summer. You'll choose between 2 different places with the clear idea for your course of action. You may end up in a special place near the water.

SPECIAL BLESSINGS
This year special blessings come to you from your positive outlook that will be enhanced through education and long distance travel. Luck will follow you through meetings of people from far away. You'll grow in ways that may surprise you and could change long standing opinions to a new point of view.

Share This Page
---
Leave A Comment
You must be logged in to leave a comment. click here to login
Comments