Perfect Presents by Zodiac Sign by Psychic Zoey
Date 12/9/2020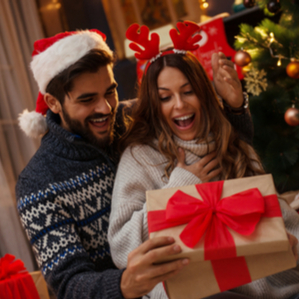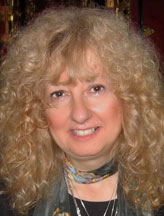 Get a Reading with Zoey x8454
The holidays are here and that typically means a season full of eating, family gatherings and gift giving. However, 2020 has been anything but a typical year for the entire world. This doesn't mean we shouldn't want to celebrate the holidays with our loved ones, but the ways we get together and exchange presents may not follow traditional patterns from years gone by. Finding the perfect gift for someone can be a challenge in a "normal" year but with the COVID-19 Pandemic still raging, it's even more difficult right now.
Why not allow astrology to help guide your gift giving decisions this year? (or any time in the future). Think about it, if you know what someone is all about, you can give them something that will resonate with them. We'll help you by going zodiac sign by sign with what will be the best-ever gifts for you to buy, all especially tailored to this funky, out-of-the box year.
Make sure you know all your intended gift receiver's zodiac signs (or at least their birthdates so you can find their signs below) to get started. Now… get ready, listen up, because here we go!
Aries
March 21 – April 19
Let start with Aries, the traditional first sign of the zodiac. Strong, bold, impulsive, members of this sign are no shrinking violets. They like to be out where the action is happening. Nautilus, treadmills, bikes or any type of exercise equipment are all wonderful gift ideas for these folks. Running or biking through the night (or day) while watching computer images are some things an Arian would revel in doing. Being out in the center of activity, even if from their own living room, is something Aries can work with. Or perhaps a great Fitbit or Smartwatch with exercise tracking would also be a good choice.
Taurus
April 20 – May 20
Taurus can be warm, strong and sometimes have a "let's do it tomorrow" attitude. But their love of anything sensual is predominant. Skin or hair products would work wonderfully as would fine wine or good food. Something luxurious for their home is paramount and would also be great for gifting.
Gemini
May 21 – June 20
Gemini people have lots of interests, are artistic, changeable and natural entertainers. They switch ideas constantly and quickly, enjoy drama and excitement. One idea is a gift subscription to their favorite streaming service so they can enjoy the TV shows or movies that wow them. Whatever you give a Gemini, make sure to keep it lively, creative, and current and you can't go wrong.
Cancer
June 21 – July 22
Natural counselors, feelers, protectors of family, Cancer are all of these. Home is paramount to members of this sign. It follows that any gift for the home will be well-received. Anything from couch pillows to gorgeous throws for bed or living room, to something more expensive depending upon your relationship and budget, is game on.
Leo
July 23 – August 22
Unique individuals, real superstars, Leo like to think of themselves as Kings and Queens of their castle. They possess a natural style and clothing becomes part of their charm. Purchasing something they'd love to wear, that would fit into their own unique style, is good. Just make sure it stands out, is current, and individualistic. If your Leo is into technology, get them the latest, cutting-edge gadget, software, video game system, etc. Or perhaps give them an Amazon.com gift card and let them do their own purchasing.
Virgo
August 23 – September 22
Virgo's enjoy things that make sense. Whether they are into art, libraries or labs, anything that appeals to their sense of practicality will be a hit. Beauty certainly counts, but don't rule out practicality. For instance, a fine, but useful piece of art would be a great gift, or online cooking or DYI classes of their choice would work well. A detective themed book (in print or an electronic version) would also be a great choice.
Libra
September 23 – October 22
Natives of this sign are classy, people persons. Intuitive and artsy, Libra know just how to make something match with something else to create a look. So, it goes almost without saying that the very best gifts for Librans is something trendy to wear (make sure it's the latest version), or a gift card to an online experience extravaganza. Next in line for Librans would be anything to do with art. Just make sure your purchase is beautiful and current. Books are another good choice.
Scorpio
October 23 – November 21
Natives of this sign are traditionally deep, sensitive people, but this year it seems they are doubly so! This year's perfect gift for a Scorpio would be something from the heart that has meaning for both of you. It dosn't matter what it is, as long as it is something meaningful to both of you. An additional bonus would be to include a personal note telling your special Scorpio how much they mean.
Sagittarius
November 22 – December 21
Sagittarius love adventure. Doing, seeing, going. While that may not have been easy this past year, a perfect gift for future use would be outdoor gear for their solo trek including clothing, cross-country skis, etc. A second choice would be friend connections including technical equipment that enables easy talk/video time.
Capricorn
December 22 – January 19
Sensible, solid, stable people, Capricorn have an immense need for quality. Finances, reputation, and things from the past are their keywords. Great gifts would include anything name-brand in clothing, home goods, or technical gifts. Make sure you buy quality. If a decision arises always choose quality over quantity, with this sign!
Aquarius
January 20 – February 18
Aquarians delight in mental stimulation. They typically follow their own drum and have a knack for coming up with "out of the box" solutions to any problems that come their way. A colorful jigsaw puzzle, Sudoku collection or any type of puzzle gift will suit them completely. It can be a board or computer game as well, it really doesn't matter. Tools of whatever trade they're in would work also. They'll use them in unconventional ways to arrive at their own unique solutions to problems.
Pisces
February 19 – March 20
Pisces have an innate knowledge of things esoteric. They are natural healers and also creative beings. Gifts for your favorite Pisces could range from books, classes (virtual) on meditation, yoga, or reading the cards. Or craft classes (virtual of course) in any discipline that appeals to them. Sending floral bouquets is another great way to gift a Piscean.
Hope this trip among the stars helped you navigate the possibilities for gift gifting. No matter what you end buying, be smart, be safe and try to make the most of this less than ordinary holiday season!
Wishing you and yours Happy Holidays!
-Zoey