---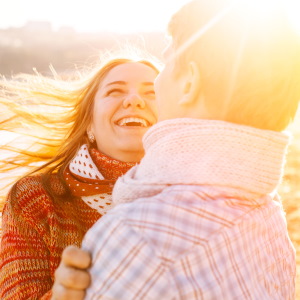 This October is an exciting month for love. As Mars enters Libra on Oct. 4, relationships go into overdrive. The full moon on Oct. 13 is a good time to close tumultuous chapters. On Oct. 27, the new moon offers ideal opportunities for a new love or new growth, but you'll want to take things slow as Mercury retrograde hits on Halloween and aims to make communication tricky going into November.
Want to know more? Find your sign below for some astrologer insights.
Aries
Your focus has been on finances lately, but things soften up for you this October. The new moon and Jupiter coincide in Libra this month, creating the perfect pull to draw you closer to those you care about.
Taurus
October is a good month for self-care, Taurus. You've been working too hard, but your projects will soon stall. Take the opportunity to pamper yourself so you're better equipped to care for those around you, too.
Gemini
You've been pouring yourself into others and now it's time to take a step back. Rest and recharge. The end of the month will present you with a fresh new beginning in love.
Cancer
You're starting to see long-term potential for your love life. October may present the perfect opportunity to take a big step forward. This can include making a commitment, growing your family, or purchasing a home.
Leo
You've been busy with work lately, and professional projects have likely caused you to neglect your love life. Make an effort to reconnect with those you care about in October or open yourself up to a new love around the new moon.
Virgo
Foreign matters consumed much of your attention the last few months, but the planets are now calling you to turn your attention toward home. Expect an opportunity to improve your home life with your spouse or possibly move in with a significant other.
Libra
New things are coming your way. If you're in a relationship, expect it to suddenly jump to the next level. If you're single, you may soon find the one.
Scorpio
Anticipate conflict in your relationship this month. Though you're bound to disagree, you can use this as an opportunity for growth when approached carefully.
Sagittarius
October is a great month for collaboration, Sagittarius. Explore your long-term goals and talk to your partner about moving forward with them.
Capricorn
You'll be very career-focused this month, and your love life may stall. If you're in a relationship, you'll need to make a concentrated effort to give it some attention.
Aquarius
There's been some tension in the home lately, but it will resolve around the end of October. This is a time for setting new goals in your love life.
Pisces
Finances have weighed heavily on you lately, but this issue will soon resolve. Perhaps you can give a special someone some pampering now. If you're sharing your space, expect to find a new sense of harmony.
October is all about new beginnings this year. Consult with a love psychic to learn more!
Share This Page
---
Leave A Comment
You must be logged in to leave a comment. click here to login
Comments