---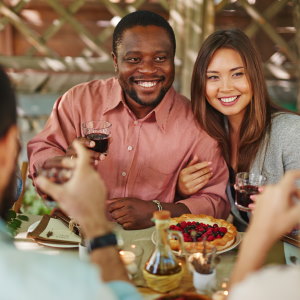 November provides a beautiful season for love, with Venus in Libra inspiring emotional balance until the 21st. Communication will be good as Mercury moves directly into Libra on the 3rd and enters Scorpio on the 10th. On the 15th, the new moon in Scorpio will create the perfect energy for new beginnings. As the sun moves into Sagittarius on the 22nd, you can expect to feel inspired and optimistic, with great energy pushing your life forward.
Aries
Your love life will feel easy, sensual, and exciting for the first half of the month. Watch out for any skeletons in your closet, though, as they may come out during the second half of November.
Taurus
Your jealous streak may show up this month, but the suspicions you're feeling are unfounded. Be careful not to act on them rashly, and consult an online psychic if you need some clarification.
Gemini
You're so focused on work that you hardly have time for relationships this month. If you're single, enjoy the freedom to focus on your career. If you have a partner, make sure they don't feel neglected.
Cancer
You're like a magnet this month, drawing people to you. Consider taking a trip with your partner or close friends and let the good times roll.
Leo
This is a happy month for your relationship and family life, focused on the pleasures of home. Plan a special night in and enjoy your cozy abode.
Virgo
There's a big opportunity coming your way this month. Though it might seem intimidating to take the leap, your partner will have your back on this new venture.
Libra
Your love life will be very exciting this month, with extra attention coming your way in the second week of November. Enjoy the intrigue, but act with care.
Scorpio
Your love interest will find you simply irresistible this month. You're entering an exciting new phase of your life, so make the most of it.
Sagittarius
Your social life will be a whirlwind through November. Take some time to yourself to rest, recharge, and reflect on what you want from your love life.
Capricorn
The skies are clear for your love life. If you're in a committed relationship, the time is ripe to take things to the next level. Singles should watch for exciting new opportunities.
Aquarius
If you're in a relationship, November is a good time to put more focus on your partner and less on work. If you're single, expect to find a new love interest from someplace nearby.
Pisces
Your relationship may feel rocky at the beginning of the month, but stay patient and things will smooth out. Watch out for anyone looking to seduce you. Their intentions are not honest.
If you'd like more insights into your personal horoscope for November, try consulting with an astrologer who can examine your sign more closely.
Share This Page
---
Leave A Comment
You must be logged in to leave a comment. click here to login
Comments