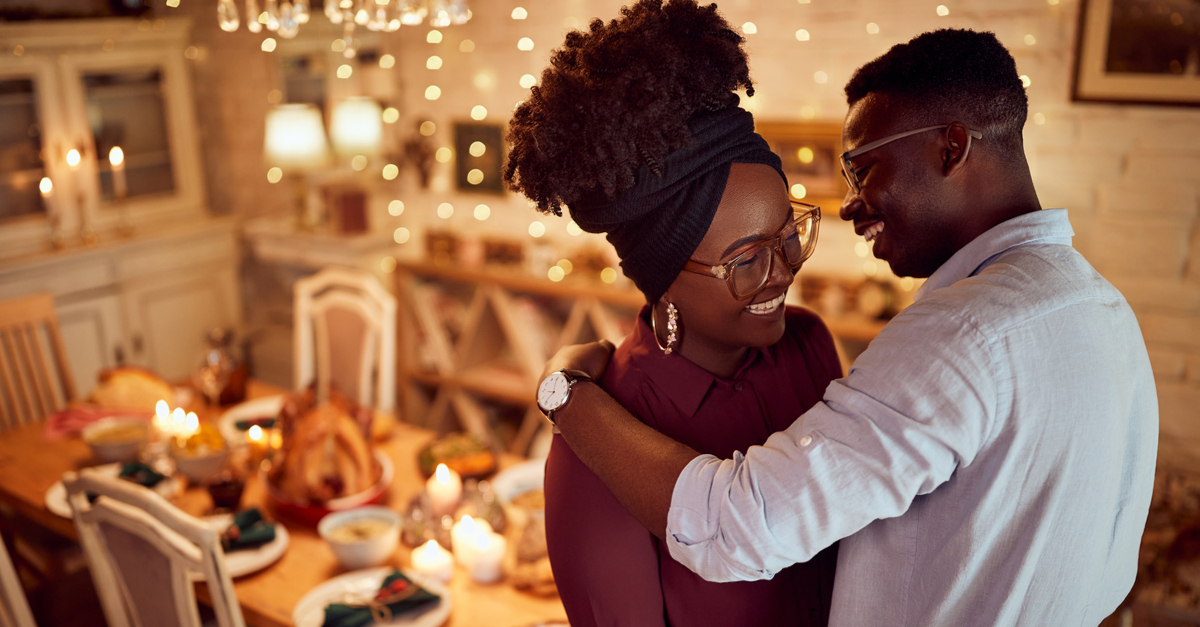 This month presents the element of water and fire, represented by Scorpio and Sagittarius. They are similar in terms of determination and being strong-willed on many levels. During the transits of Scorpio and Sagittarius, we find ourselves at times defending ourselves not as victims but as warriors who seldom allow others to take advantage. What some consider struggles, both Scorpio and Sagittarius consider playtime challenges.
You will find yourself on your own this month, getting things done that may have been put aside at the beginning of the year, perhaps due to hesitation or simply lack of motivation, because now you act.

November 2022 Monthly Astrological Forecast
The positions of the planets play an important role this month, so let's start by taking a deeper dive into the various transits and what you can expect as a result.
Personal Planetary Transits for Sun Signs, Mercury, Venus, Mars, and the Moon
Sun in Scorpio (October 22, 2022 - November 21, 2022)
As the Sun enters Scorpio, expect to encounter changes in your life that you may or may not welcome. The Scorpio transit is excellent for facing old patterns and reinventing one's life. It is no accident that Scorpio represents death and transformation since it tends to assist in getting rid of what no longer works. The combination of the Sun, Mercury, and Venus in Scorpio amplifies the natural charm and charisma of those born in the Sun of Scorpio, Pisces, Cancer, Capricorn, and Virgo. In addition to the three planets in Scorpio, we will have Jupiter and Neptune in Pisces, increasing intuitive awareness and lucid dreaming. During the beginning of November, we Sun in Scorpio until November 21st, Mercury in Scorpio until November 18th, and Venus until November 17th. Use this period to fine-tune your psychic skills and practice meditation. In addition, make sure to keep a journal of your intuitive experience.
Sun in Sagittarius (November 22, 2022 - December 21, 2022)
In November, Jupiter in Pisces will be squaring Sun in Sagittarius. Though Jupiter is also the ruler of Sagittarius, the square aspect of Pisces creates an element of challenges that usually end well but start very confusing and annoying. We must deal with issues we dislike or face further conflicts in a square part. Though the month starts pretty lucky, as Mercury, Venus, and Sun transit into Sagittarius, we may be easily flustered and annoyed with others due to the square aspects created with Jupiter in Pisces. It will be a reasonable period for inner reflections and personal changes since squares often create opportunities for transforming things that block us. In this case, with Jupiter in Pisces, you will find yourself digging deeper into situations that can promote inner healing and positive changes.
Mercury in Scorpio (October 30, 2022 – November 18, 2022)
While in Scorpio, Mercury becomes relatively low-key and less verbally expressive as it would be in an Air or Fire sign. Mercury does not waste a lot of energy in idol conversations for the sake of speaking. There is a lot of thought and mindfulness in communication while Mercury is in Scorpio. Most folks assume that Scorpios are being secretive when they do not engage in endless conversation; however, the truth is they like to observe more than talk. During this transit, you do well by observing and listening since it will allow you to understand the situation and gain further insight.
Mercury in Sagittarius (November 18, 2022 – December 7, 2022)
The energy of Mercury shifts from a reserved style in Scorpio to a more straightforward and almost abrupt manner in Sagittarius. There is a need to be blunt and not hold back when Mercury enters Sagittarius. The energy is no longer patient and waiting but determined to engage and express things without hesitation. It may seem brutal at times, but honesty tends to feel uncomfortable, especially for those in denial. During this transit, you will need to be mindful; otherwise, you can hurt those who misunderstand your intentions or the context of your expressions. I would say be honest but not brutal in your approach; otherwise, you may encounter more challenges than you need. Mercury in Sagittarius will be squaring Jupiter in Pisces, which can create some misunderstandings when communicating with others.
Venus in Scorpio (October 24, 2022 – November 17, 2022)
The transit of Venus in Scorpio brings on a strong emotional connection to others. It may not be romantic love but a need to belong and obtain a strong bond. There is an intensity to Venus in Scorpio that can feel deep and to the point of feeling possessed by desire, which can invoke tension in romantic relationships. It is vital to be mindful of your emotional states during this period since it can make you feel overwhelmed or stressed. Individuals who struggle with intimacy may be uncomfortable or forced to connect with their ongoing struggles. It is wise to take care of yourself and focus on rest and meditation to help you cope, especially during intense periods.
Venus in Sagittarius (November 17, 2022 – December 11, 2022)
As Venus enters Sagittarius, your emotional states will feel lighter and less intensified by desires to connect with others. This transit allows you to regain some emotional control and feel less inclined to be stuck in situations that stifle you. During the energy shift, you may have lost your desires, but you have not; instead, you have become confident and grounded, making you feel less worried about your connections to others. Venus in Sagittarius is more of a free spirit and adventurous, with a tendency to go with the flow without too many rigid rules. The intensity you feel at the beginning of the month shifts into a more relaxed state, which allows you to be carefree and less worried. However, during this period, Jupiter is in Pisces, which creates a square to Venus in Sagittarius, creating some tensions in relationships, primarily because the shift from the intensity created by Venus in Scorpio into Sagittarius may make you appear less interested. There is a tendency for partners to misunderstand your relaxed state, assuming you stopped caring when in fact, you are simply less worried.
Mars Retrograde in Gemini (October 30, 2022 – January 12, 2023)
We evaluate what matters the most during this period, whether personal or work-related. Things will seem to stir up, especially when we encounter the transit of Sun in Sagittarius opposing Mars in Gemini and squaring Jupiter in Pisces. There will be an internal face-off where you may question everything in your life. Mars in retrograde will force you to take a serious look at yourself, while Jupiter will help you expand beyond your comfort zone. It can be a challenging period, but it will force you to make substantial changes for your greater good.
Full Moon Aspects in November 2022
Full Beaver Moon in Taurus - November 8, 2022
The Full Beaver Moon in Taurus will form an opposition aspect to Sun in Scorpio, which makes it an ideal time to step back and reflect on personal matters. The qualities of the moon in Taurus can be calming and, at times, even a bit resistant to change or see the point of view others may have. However, it is still an excellent period to remain centered and focus on what you need to do rather than jump into action immediately—a good moon for doing a grounding meditation.
Planetary Transits of the Outer Planets. (Jupiter, Saturn, Uranus, Neptune, Pluto)
Jupiter in Pisces and Aries
(Pisces Retrograde October 29, 2022- December 21, 2022)
November, take the opportunity to ease into things since emotional states will be heightened, especially with Sun, Venus, and Mercury in Scorpio squaring Saturn in Aquarius. It is an ideal period to meditate, focus on new life cycles, and recharge yourself. Though there may be some emotional challenges due to the extreme empathic energy of Scorpio, use this energy to transform your life rather than bury yourself in an emotional abyss. Below are the specific days of intense challenges.
Saturn in Aquarius
Saturn in Aquarius began on December 18, 2020 and lasts until March 8, 2023. Saturn in Aquarius has been in Retrograde since June 4 and will go direct on October 22, 2022. Remember that retrogrades do not necessarily change the aspects of a transit; instead, it forces us to review or revisit what we may have overlooked. We review things that require drastic improvements during the retrograde period and make critical life decisions. Everything we do during this period will leave a karmic imprint. Remember, Saturn is a tyrant that forces us to look inward and handle reality one way or another. Saturn going direct in Aquarius compels us to manage tricky situations and maintain responsibilities.
Venus Square Saturn in Aquarius November 7, 2022
Mercury square Saturn in Aquarius November 10, 2022
Sun square Saturn in Aquarius November 11, 2022
As the Sun in Scorpio transits into Sagittarius, you will find some relief and an opportunity to recover from all the emotional upheavals. Sun in Sagittarius will create a sextile aspect to Uranus in Aquarius, allowing you to enjoy more fun and freedom.
Uranus in Taurus
Uranus in Taurus happens between May 15, 2018, through April 27, 2026. On a personal level, Uranus in Taurus will force you to find new ways to manage things in your life, which I got news for you, you have been coping for a bit for the last few years already. The aspects of Uranus in Taurus can be a tad challenging at the beginning of the month since it will be in opposition to Sun, Venus, and Mercury in Scorpio. In this cycle, you find yourself modifying and adjusting whatever gets in your way; as a result, when the Sun enters Sagittarius, which creates a quincunx to Uranus in Taurus, you will be more solution focus and less frantic, though albeit annoyed.
Neptune in Pisces
Neptune in Pisces began on February 3, 2012, and lasts until March 30, 2025. The intuitive intensity of Neptune in Pisces continues in November, and it is amplified by the aspects of Sun, Venus, Mercury in Scorpio, plus Jupiter in Pisces. You may sometimes feel like you are reading people's minds due to the planetary combination in November. Though it can create powerful psychic experiences, it is vital to be grounded during this period since your empathic skills can become overwhelming. The psychic intensity experienced at the beginning of November will ease up once the Sun enters Sagittarius. However, Jupiter and Neptune will still be in Pisces, creating a square to Sun in Sagittarius. The aspects of two mutual signs, Pisces, and Sagittarius can fluctuate, especially when trying to accomplish personal goals. You are driven to change and improve during this period but may struggle to stick to goals or may overcommit to the point you exhaust yourself out of finishing.
Pluto in Capricorn
Finally, Pluto in Capricorn continues its crawl along from November 27, 2008, until January 14, 2024. Pluto brings out the warrior and self-advocate in Capricorn in most, meaning there is a strong urge to stand up to what one believes in. Pluto in Capricorn creates a path that makes you determined and willing to take risks to get things done. During November, with Sun, Venus, and Mercury in Scorpio creating a Sextile to Uranus in Capricorn, there is a strong belief in one's insights and determination not to allow others to diminish our views. When the Sun, Venus, and Mercury enter Sagittarius, there is a Semisextile aspect with Uranus in Capricorn, which reinforces one's determination' However, you won't be so pleasant in this time how your express your passion.
For all things astrology, check out our Psychic Source Astrology Guide. Learn even more about the planets and how they impact your life.

Love Tips for Every Zodiac Sign – November 2022
To help you make the most of the aspects of this month, here are some tips: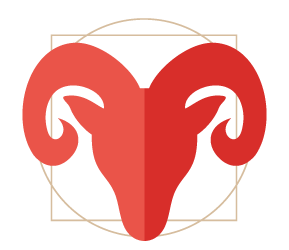 Aries (March 21 – April 20)
November brings a chance to adjust some challenges faced in October. Sun in Scorpio creates a quincunx aspect to Aries, which provides an opportunity to explore and learn from challenges. Whatever emotional challenges faced previously has turned into a life-enriching episode. Venus in Scorpio station until November 17th allows you to turn up the charm and appeal that can help with rough patches in your romance department, while Venus in Sagittarius, beginning November, will have you recharged and ready. When the Sun enters Sagittarius on November 22nd, you will be more confident and able to manage situations as they present themselves.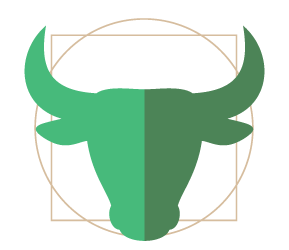 Taurus (April 21 – May 20)
The beginning of November can be challenging since the Sun, Venus, and Mercury in Scorpio oppose Taurus. The unshakable bull may feel a bit emotional and frazzled by the intensity of so many planets in opposition; however, it will be an opportunity to work through relationship concerns that have been overlooked in communication and intimacy. Keep in mind that by facing emotional issues, we can heal and improve the quality of our relationship. Oppositions in a chart do not have to be fatal or crisis-oriented but rather an opportunity to work through essential matters. As the Sun enters Sagittarius, we have a quincunx transit to Taurus, allowing us to cope with issues as we face them. You will become more grounded and less frazzled at the end of the month.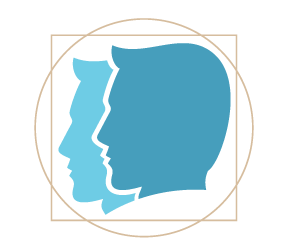 Gemini (May 21 – June 20)
During the beginning of the month, as the Sun in Scorpio and Venus and Mercury create a quincunx to your Sun sign and Mars in Gemini, you will find yourself wondering about the status of your relationships. You may have doubts and concerns, which can intensify as the Sun enters Sagittarius, opposing you. I recommend, you pace yourself and not react to situations without thoughtful consideration. Though the transit for this month will force you to evaluate things in your life, I recommend waiting until the Sun hits Capricorn since it is a more grounded period. Take time to evaluate and list your pros and cons regarding proceeding forward.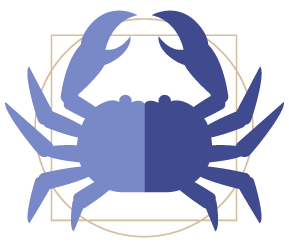 Cancer (June 21 – July 21)
Sun, Venus, and Mercury in Scorpio create a lovely trine to Sun in Cancer. In addition, Jupiter will be in Pisces, forming a trine to Cancer. You will feel like you are on a constant joy ride at the beginning of November. Of course, you will be a tad more sensitive than usual due to the intense energy, so make sure to self-soothe with meditation and rest to regain focus. Your relationships will feel more romantically charged, and you will crave intimacy. As the Sun enters Sagittarius, your romantic enthusiasm will simmer down. However, since Jupiter in Pisces continues to trine Cancer, you will still manage to be quite demonstrative in your affections toward others. It is a suitable time to date or strengthens a current relationship by taking it to the next step.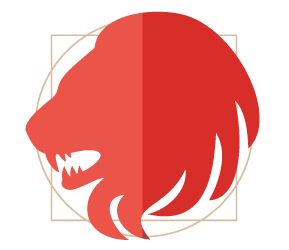 Leo (July 22 – August 21)
The beginning of November can be emotionally draining since we have Sun, Venus, and Mercury in Scorpio, creating a square aspect to Leo. During this empathetic period, you may find you cannot get the emotional support you crave or need at the time. You may be at odds with those around you, specifically in romantic relationships. In addition, Uranus in Taurus adds to the equation your frustrations since you encounter resistance as you attempt to verbalize your needs. However, know this cycle will end as the Sun, Venus, and Mercury transits into Sagittarius, creating a trine aspect that brings you the support and emotional balance you lacked at the beginning of the month. Whatever riffs you encountered in your relationship during the earlier transits of the month will be smoothed away during this period. Once again, you will find the romantic balance and harmony you felt missing at the beginning of the month.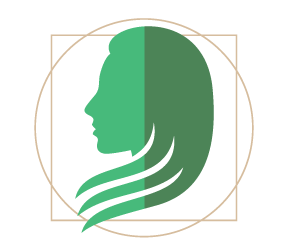 Virgo (August 22 – September 21)
November begins relatively easy and fun for Virgo, with the aspects of Sun, Venus, and Mercury in Scorpio. You will feel a bit flirty and in the mood for socializing and romantic encounters. It is an excellent month to improve your romantic relationships or get back to dating if you are single. Pace yourself, though, because you may encounter some energy shifty as the Sun enters Sagittarius. You will be faced with a square aspect to Sun, Venus, Mercury in Sagittarius, and Mars in Gemini, which means being burned out, inpatient, and feeling misunderstood, generating some disagreement concerning others. The key is to keep mindful and grounded during this period, take some time to focus on yourself during this transit, which ends as soon as the Sun enters Capricorn on December 22nd.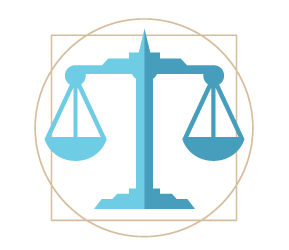 Libra (September 22 – October 21)
The aspects of Sun, Venus, and Mercury in Scorpio will influence your feelings regarding what is essential and no longer functions in your life. It can create a period of purging and rebuilding, depending on what is going on in your life. With Saturn in Aquarius forming a trine to Libra, whatever you decide to release, will bring healing and beneficial outcomes. As the Sun enters Sagittarius, you will feel stronger in areas of your life where you feel less in control. You have Mars in Gemini, increasing your focus and stamina. In general, November will provide you with the type of balance you seek in your relationships, but it will; require some honest self-inventory and boundary setting that works for you.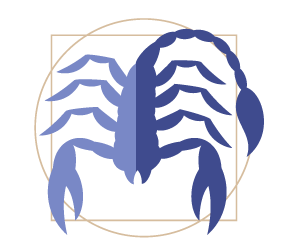 Scorpio (October 22 – November 21)
November is a lucky month for those Scorpios involved in romantic relationships or pursuing romance. Venus in Scorpio until November 17th and Mercury in Scorpio until November 18th. In addition to having three planets in Scorpio, you have a trine to Jupiter and Neptune in Pisces. This cycle is an agreeable time to enjoy yourself and the company of those you love. You feel on top of the world this month, especially if you have someone special in your life. It is an excellent period to begin dating or move a platonic relationship to the next level if you are single.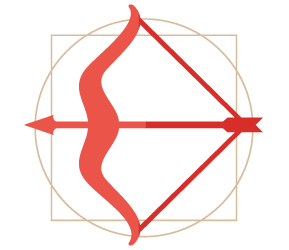 Sagittarius (November 22 – December 21)
November may feel a bit of a roller coaster due to the Sun, Venus, and Mercury being in Scorpio and creating a Semisextile to Sagittarius. It is not a horrible aspect, but more of a bit over the top due to the emotional charges of a water sign amplified by three plants. The intensity will simmer down, and soon as the Sun enters your sign, you will feel in control, flirty, and relatively social. You will find yourself feeling a bit socially burnt out from becoming a bit of a social butterfly. The aspects in Sagittarius will create a wonderful opportunity for romance and tons of fun dates. Whether single or evolved, you will feel quite feisty and excellent spirits. Of course, as always, pace yourself to avoid burn-out.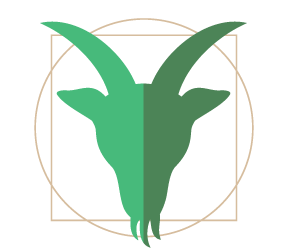 Capricorn (December 22 – January 19)
The Sun, Venus, and Mercury in Scorpion creating a sextile to Capricorn; bring a delicious and intense surge of energy to your romantic relationships this month. As the planets Venus, Mercury, and the Sun move into Sagittarius, you will have a Semisextile transit to Capricorn, making it less intense but impacting your relationships. You will feel significantly romantic and super affectionate in your close relationships. It would be ideal for getting married or moving on to the next level during this period. It can be an ideal time to start dating or solidify an existing current relationship if you are single.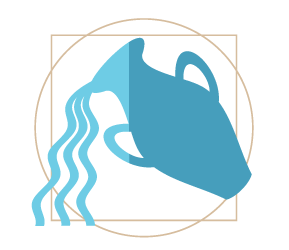 Aquarius (January 20 – February 18)
During the period with Sun, Venus, and Mercury in Scorpio, create a square to Aquarius, focusing you on making improvements and adjustments, which will have a positive outcome in your romantic, platonic relationships. You will find that your sacrifices will produce decent results, which will be highlighted even more as the Sun enters Sagittarius. Though you may encounter some uneasiness at the beginning of the month, be aware that it only forces you to make necessary changes that will provide you with long-term benefits. Relationships will strengthen, and your overall communication with your significant other will feel easier.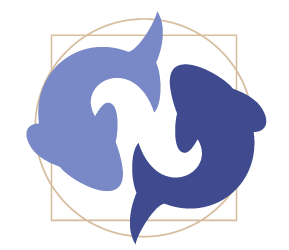 Pisces (February 19 – March 21)
This month, you will have the triple aspects of Sun, Venus, and Mercury in Scorpio, creating a nice trine to Sun in Pisces. This month brings romantic opportunities for you. If you are in a relationship, you will find yourself connected more to your partner, and if you are single, you will enjoy the opportunity to date more. In addition to romance, you will feel in tune with others, which may be part of what helps you enjoy your relationships even more than usual.
Monthly Love Tips Provided by Psychic Minerva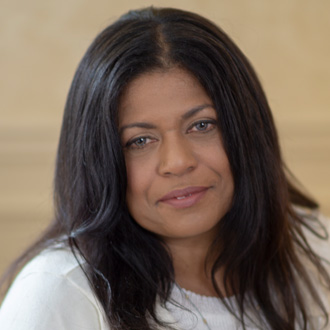 Get a Reading with Minerva x3180
About the Author
Minerva is a skilled Psychic, Tarot reader, Intuitive Coach, Interfaith Minister, and Reiki Master with a Degree in Psychology. She has more than 35 years of working as an intuitive coach and a psychic reader. Minerva, a Native New Yorker who enjoyed a career as a therapist and metaphysical teacher for over 30, has retired and is now devoted to doing psychic readings and writing. Minerva's intuitive skills and experience as a therapist provide her with a solid background for exploring various heart and soul topics with compassion and deep understanding.