Neptune in Pisces: Discover how it Effects your Sun Sign - Part 1 by Psychic Suzi
Published Date 3/5/2016
Category: Astrology
---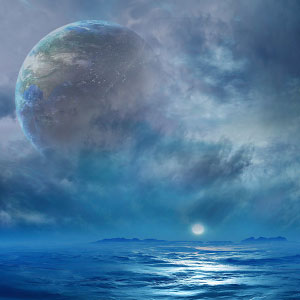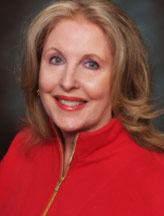 Get a Reading with Suzi x8046
Neptune is an intriguing planet currently traveling through its home sign of Pisces from February 2012 to January 2026. A slow mover, it can bring changes to deep corners of your life. It activates both spiritual and creative growth and is known to sprinkle glamour into your persona. It can also bring challenges tied to deception, illusion, scandals as well as rumor and mystery.

Healing can be profound, occurring slowly and inspiring many to great heights of human achievement. These changes and events are often spread over many years without our awareness till the final piece of change is complete. This can have the effect of awaking from a sleep and suddenly having a completely new perspective about who you are what you want to do and be. Neptune transits can run 13-14 years in general.

In Part 1 of this series let's take a look at your sun sign and rising sign (by the minute of your birth) for the Water and Fire signs to discover Neptune's influence in your life. Don't worry, if you are an Earth or Air Sign, I will reveal your outlook in the second article in this series.
Water Signs
PISCES
NEPTUNE POSITIVE: Deep motivation to help others on a personal or global level. Physical glamour and charm enhances public image. Renewed commitment for spiritual enlightenment.
NEPTUNE CHALLENGE: Low body energy. Confusion about self-image and personal direction. Unable to release the past. Tendency to cling to the illusion that it was better than it was.
CANCER
NEPTUNE POSITIVE: Career education grows more important. Horizons can expand through travel and people from other countries. Spiritual studies bring in a new point of view into your life.
NEPTUNE CHALLENGE: Misunderstandings arise with lack of clarity in who to trust tied to money matters. Danger of misguided influence where others attempt to push you into their way of thinking.
SCORPIO
NEPTUNE POSITIVE: Relationships gain positive change through compassion and sensitivity. Children can inspire you to release the child in you. Spiritual concepts give creative projects a boost.
NEPTUNE CHALLENGE: Beware of cloudy judgment in love as savoir/victim relationships can overwhelm you. Caution taking a gamble as deception is hidden in the shadows.
Fire Signs
ARIES
NEPTUNE POSITIVE: Situations focus on inner needs rather than material attainment. Friends inspire your hopes, wishes and dreams lifting them into reality. Charity work can feed your soul.
NEPTUNE CHALLENGE: Anxiety and confusion at a subconscious level can disrupt emotions. Contradiction between what you experience intuitively and what others tell you.
LEO
NEPTUNE POSITIVE: An unknown windfall brings a touch of glamour into your life. Public work/service rises your profile. Important people touch your personal life leaving you with the odd mysterious feeling you have known them before.
NEPTUNE CHALLENGE: Delays settling legal money matters like inheritance, divorce or a general court case. Unsettled finances around resources you share with another person. Possible wage freezes or a delayed promotion will settle, but slowly.
SAGITTARIUS
NEPTUNE POSITIVE: Enhanced sense of purpose through spiritual attunement. Issues tied to relocation with family bring many changes. Compassion and support grows as you find ways to assist elder family members.
NEPTUNE CHALLENGE: Beware of lopsided self-sacrificing relationships that can drain your precious energies. Domestic uncertainty coupled with lack of emotional definition calls for balance. Caution with sensitivity with medications.

Check back on Saturday, March 12th for the final installment of Suzi's astrological outlook at Neptune in Pisces for the remaining six zodiac signs, as well as an exploration of future Global Events.
Share This Page
---
Leave A Comment
You must be logged in to leave a comment. click here to login
Comments