---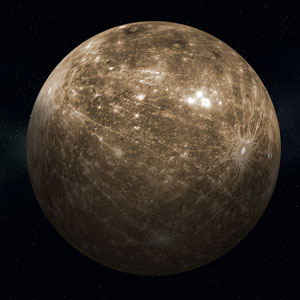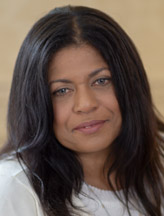 Get a Reading with Minerva x3180
Yes, we are inside yet another Mercury Retrograde. By now you have probably heard the term, but before we can focus on the aspects of mercury retrograde, it helps to understand what a retrograde indicates. Keep in mind all planets have a range of motion that allows them to move various degrees within a calendar cycle. There are two types of planetary movements that occur, one is direct, and one is known as retrograde. A direct movement simply indicates that a planet is moving forward, while a retrograde indicates that planet is moving at a slower speed, giving the appearance of going backwards, even though it is technically still in a forward motion.

Anytime a planet is in retrograde its normal speed is slower, and the planetary influences are impaired and often detained. Throughout the annual cycle different planets will have retrogrades that impact our charts. However, out of all the planets, Mercury is the only planet that goes into retrograde at least 3 times within one year. Annually, Mercury will position itself in a retrograde position for an average of 3 weeks at a time. This means that out of every 12 months of the year, we find ourselves within a Mercury Retrograde period for approximately a grand total of two months spread out across the calendar. In other words, 1/6 (or 17%) of our lives are spent living during this Retrograde, so you can get a sense of why it's so important.

What is it about Mercury in Retrograde Anyway?
The most recognized and well known retrograde is in Mercury. The reason the Mercury Retrograde is popular has to do with the aspects it controls such as communication, travel, technology and creativity. When Mercury goes retrograde it heavily influences how we function at work, our capacity to communicate effectively with others, our ability to problem solve, travel on a timely fashion and even engage in areas that depend on technology. Common Mercury Retrograde disasters include forgetting to save a vital document, deleting important files or having major delays in travel.

It's not all bad news, there are some things that you SHOULD consider doing during a period of Mercury Retrograde.

Things to Do During Mercury Retrograde:
1. It is a good time to review old material, old contracts
2. Revise or edit creative projects
3. Review tests
4. Reconnect with lost contacts
5. Do a virus scan on your computer/electronic devices

But you take the good with the bad, as you will want to avoid the following during the period of Mercury Retrograde.

Things to Avoid During Mercury Retrograde:
1. Booking trips since delays are common
2. Signing new contracts or leases
3. Upgrading electronic devises or programs
4. Car repairs (unless it's emergency)
5. Major negotiations
6. Starting a new job or business deal
7. Going on a first date with a new person
8. Making major decisions in general

The 2019 Mercury Retrogrades fall in the periods of the water signs of Pisces, Cancer and Scorpio. To help you navigate the retrogrades here is a schedule:
Mercury
Direct
Jan 1, 2019, Sagittarius ♐ 23° 63
Until
Mar 5, 2019, Pisces ♓ 29°
Retrograde
Starting Mar 5, 2019, Pisces ♓ 29° 23
Ending
Mar 28, 2019, Pisces ♓ 16°
Direct Mar 28, 2019, Pisces ♓ 16° 101 Until Jul 7, 2019, Leo ♌ 04°
Retrograde Staring Jul 7, 2019, Leo ♌ 04° 25 Ending Aug 1, 2019, Cancer ♋ 23°
Direct Aug 1, 2019, Cancer ♋ 23° 91 Until Oct 31, 2019, Scorpio ♏ 27°
Retrograde
Starting Oct 31, 2019, Scorpio ♏ 27° 20
Ending
Nov 20, 2019, Scorpio ♏ 11°
Direct
Nov 20, 2019, Scorpio ♏ 1° 42
Until
Jan 1, 2020, Capricorn ♑ 04°
Though you should take caution during a Mercury Retrograde,
the truth is you cannot avoid or delay making choices in your life.
However, understanding the aspects of a retrograde will allow you to make appropriate choices. As I like to say, one way to view the retrograde, is to see it as a weather forecast, which is simply giving you heads up so you can prepare for stormy weather.
Share This Page
---
Leave A Comment
You must be logged in to leave a comment. click here to login
Comments