Mercury Retrograde, Lunar Cycles and the Energies that Move Us by Psychic Minerva
Published Date 3/3/2019
Category: Astrology
---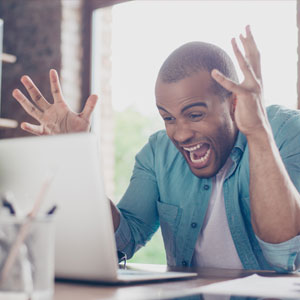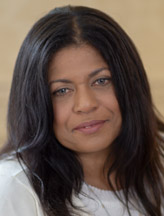 Get a Reading with Minerva x3180
The planetary positions are great for planning as well as embarking on new projects and releasing old patterns. Though many people tend to get annoyed and worried over certain planetary aspects, I see them as opportunity to create change or release old stuff.

All cycles create some movement that either awakens us or pushes us forward when we are stagnated in old patterns. Sometimes we don't get what we want during certain cycles and we often assume it's always negative. Yes granted, issues like computer glitches and delayed in traffic is truly an annoying feature often associated with retrogrades in planets like Mercury. The key is not to take it as a disaster but rather an opportunity to break away from your comfort zone. Many us get way too comfortable in predictable situations and only change when the cosmos kicks us down.

So rather than wait for divine intervention, why not look at the cycles as a chance to do something different. Below is a breakdown of some of the popular cycles and how you can use them to your advantage. Now, keep in mind this is a basic list, designed for the novice and not necessarily based on a complicated system.

Consider this list a cheat list for navigation through cosmic cycles:


• Mercury Retrograde
Avoid: travel; discussing serious issues for the first time; try not to install new programs/updates into your computer or smart-phone.
Things to Do: a great time to review old papers, old contracts, edit, retake tests, study

• Full Moon
Avoid: confronting situations that are delicate, since people tend to be a bit more charged and erratic.
Things to Do: meditation, energy work and healing utilizing the moons energy

• Waning Moon
Avoid: starting projects you wish to expand; starting a new business venture.
Things to Do: start diets; cut your lawn; healing emotional issues; work on forgiveness; breaking habits

• Dark (New) Moon
Avoid: major plans, since there is a tendency not to have clarity on issues.
Things to Do: introspective work; meditation; relaxation time; use this energy to ground negative energy

• Waxing Moon
Avoid: dieting
Things to Do: start things you wish to grow and expand; trim hair for regrowth; a great time for creating manifestations

These lists provide a general view on how the different cycles impact us individually. Not every person struggles during a Mercury Retrograde or gets overcharged during a full moon. Keep in mind these are concepts are based on tendencies and aspects that "influence" us but does not mean one should suspend taking actions.

Astrological aspects are like weather reports, which forecast temperature changes and upcoming storms. However even when the weather is cold or raining, things need to get done, so the forecast allows us to dress accordingly so we can continue to live our lives.
Share This Page
---
Leave A Comment
You must be logged in to leave a comment. click here to login
Comments