Welcome to May, which begins with Sun in Taurus and ends with Sun in Gemini. Jupiter will be changing gears from Pisces entering Aries. The easy-going, mellow vibes of Pisces will be shifting, entering a yearlong phase of fast-paced thinking and determination. In Pisces, Jupiter expanded awareness and creativity, but the acting was slow-paced and not forceful.
Jupiter will also be expansive in Aries, but a tad more explosive, adding an element of daredevil and impulsive behaviors. You may find yourself less willing to cooperate with things you feel hold you back. You will crave change and may be inclined to join a gym (of course, not everyone will experience this urge), go on a diet cut, dye your hair, redo your home, or simply buy new things, etc. If you have thought of minimalism, this may be a significant period to start or even to redecorate your space. This period will feel like you are getting rid of old things that no longer function for you and taking the time to reinvent yourself mentally and physically.
This year May will be packed with more activity and restlessness for those who have felt restricted and confined, especially when the Sun enters Gemini. We will be ready to let go of the winter layers and enjoy the new season's coming. June will start especially lucky for Libra, Aries, Cancer, and Capricorn.

May 2022 Monthly Astrological Forecast
The positions of the planets play an important role this month, so let's start by taking a deeper dive into the various transits and what you can expect as a result.
Personal Planetary Transits for Sun Signs, Moon, Mercury, Venus, and Mars
Sun in Taurus (April 21, 2022 – May 20, 2022)
May starts out with the Sun in Taurus, which brings us a sense of calmness and appreciation of the little things. Venus rules Taurus, which often amplifies our love of beauty, nature and the little touches that bring us pleasure. In Taurus, Venus is calm and steady, yet strong and determine. During the Sun in Taurus, we find ourselves feeling confident, secure, and able to tactile things as they come. Of course, though Venus is the ruler of Taurus, it is currently in Aries, which can shake things up a bit until it enters its natural station at the end of May.
Sun in Gemini (May 21, 2022 – June 20, 2022)
The Sun in Gemini allows us to enjoy a variety of things we have not enjoyed in a while. Though Mercury will be in retrograde in Gemini, we will manage to find ourselves not taking things so seriously. There is a wonderful tendency to overcome things easily and not lose hope during this period, so regardless of what you may have faced, you will manage to move forward.
Mercury Retrograde – May/June 2022
Mercury Retrograde in Gemini - May 10, 2022 – May 24, 2022
Mercury Retrograde in Taurus - May 24, 2022 – June 3, 2022
Mercury in Gemini (April 30, 2022 – May 24, 2022) 
Mercury will be direct in Gemini starting on April 30th and remain direct until May 10th, when it goes retrograde.  Mercury, the ruler of Gemini, gives this Sun sign a natural booster of communication, charm, and social agility.  They can be both cunning and honest at the same time, which can lead to confusion.  During the Mercury in Gemini transit, there is a tendency to feel social, outgoing, and outspoken. Communication feels effortless and smooth during this transit until it goes retrograde on May 10th, which may feel like we are talking in circles, saying a lot, yet not saying anything with substance. 

While still in retrograde, Mercury will enter Sun in Taurus on May 24th, remaining there until June 3rd.  In Taurus, communication is not so speedy and random, but it is still foggy and unclear.  The energy of Mercury in Taurus will be expressed physically, such as delays in transportation, the arrival of goods, and sluggish physical energy.  I realize that May and June are ideal for weddings, but I recommend waiting until June 3 to plan or book a wedding.
Venus in Aries (May 3, 2022 – May 29, 2022)
Venus in Aries tends to be expressive, explosive, and at times over the top. The energy of Venus in Aries can be intoxicating and, at times, seems magical. However, it is not always sustainable if there is nothing to ground it. Think of Venus in Aries, like a spark that begins but unless attached to something concrete, it will quickly fade. However, it does bring much-needed fun and cheerfulness into one's life.
Venus in Taurus (May 29, 2022 - June 24, 2022)
Venus is the ruling planet of Taurus. In the sign of Taurus, the aspects of Venus are stable and reliable. There is a sense of duty and commitment to relationships and partnerships when Venus is in Taurus. During the transits of Venus in Taurus, it is an ideal time to get married, move in together or step up your dating profile.  However, before scheduling any wedding plans or seeking new love, the transits of Venus and Mercury must be direct; otherwise, you may encounter miscommunication and instability.
Mars in Pisces (April 16, 2022 – May 23, 2022) 
Mars becomes a bit more chill in Pisces than in Aries; however, it can be restless and, at times, a bit edgy.  Mars in Pisces is quiet and non-confrontational, but it does not mean things do not impact them.  You know what they say, "it's the quiet ones you have to watch out for." In Pisces, Mars saves its energy for what matters and seldom wastes time expressing strong emotions.
Mars in Aries (May 24, 2022 - July 7, 2022)
Mars enters its natural placement as the ruler of Aries. While stationed in Aries, Mars brings forth dynamic and powerful energy. In Aries, Mars is in its most robust placement that is forceful, courageous, and outgoing. Nothing is impossible or beyond reach when Mars is in Aries.  In addition, Mars can be erratic and impulsive, which can contribute to disputes and disagreements. However, Mars in Aries also brings on physical energy and the ability to get things done after a period of stagnation.
Full Moon Aspects in May 2022
Full Flower Moon in Scorpio - May 16, 2022
The Full Flower Moon in Scorpio, on May 16th, 2022 (which is also a total lunar eclipse) will be in the Sun of Scorpio, coaxing to dive deeper into situations. The Moon will bring up strong feelings and a strong need to have meaningful connections. This Moon dissolves superficial views and exposes us to inner realities we might have avoided. This period can be both a healing and revealing time for us.  It is a favorable transit for Virgo, Capricorn, Cancer, Pisces, and Scorpio, but difficult for Taurus.
Planetary Transits of the Outer Planets. (Jupiter, Saturn, Uranus, Neptune, Pluto)
Jupiter in Pisces
Jupiter in Pisces will be transiting out as of May 10, 2022, and entering Aries. The waning of the stages of Jupiter in Pisces allows us to reflect on what is vital and significant to our well-being. The reflective qualities of Jupiter in Pisces will change and become more active once it enters Aries.
Jupiter in Aries
Jupiter enters Aries on May 11, 2022, and remains for one year until May 17, 2023. During this period, you will experience a strong need to get things done. When Jupiter was in Pisces, there was a lot of contemplation and wishing, and not as much action in terms of getting things moving forward. During the transits in May, we will experience a sense of urgency, which will lead to us acting without thinking of the details and consequences. It can lead to the energy that runs a tad wild. One of the most substantial aspects of Jupiter in Aries is developing faith in oneself and trusting one's gut.
Saturn in Aquarius
Saturn in Saturn in Aquarius occurs between (December 18, 2020, until March 8, 2023). Aquarius will be squared Sun in Taurus on May 15, 2022. The aspects of Saturn in Aquarius are expressed by a strongly Sun in Taurus, is it there is a natural square in this transit? There is a bit more hesitation and overthinking in this combination. Though Jupiter is moving into Aries in May, many will experience what feels like a bit of a wall when trying to get things done. During this period, the taskmaster Saturn will help you regain some focus and the concentration you may have lost during the transits of Jupiter in Pisces. Remember, Jupiter is the jolly go-getter, while Saturn is the seriously stern disciplinarian. We need Saturn to get things done; otherwise, we will be in eternal party mode under Jupiter.
Uranus in Taurus
Uranus in Taurus happens between May 15, 2018, through April 27, 2026. During May, Uranus in Taurus will be conjunct with Sun in Taurus, creating an aspect of personal freedom and a desire to be around innovative and exciting ventures. You may desire to step outside your comfort zone and explore new horizons during this period.
Neptune in Pisces
Neptune in Pisces began on February 3, 2012 and lasts until March 30, 2025. Neptune in Pisces conjuncts Sun in Taurus at the beginning of May, creating a nice balance between creativity and manifestation. Neptune's hidden qualities will be enhanced by the stabilizing qualities of the Sun. As the Sun enters Gemini on May 21, 2022, the transit with Neptune in Pisces will form a square, creating feelings of doubt and roadblocks to creative manifestations available at the beginning of the month.
Pluto in Capricorn
Finally, Pluto in Capricorn continues its crawl along from November 27, 2008, until January 14, 2024. May begins with Pluto direct in Capricorn which recently entered the retrograde status on April 29, lasting until October 8, 2022. During the retrograde, Pluto in Capricorn seems to slow down a bit. Things take longer than expected, which can be a rather frustrating period, especially if you want to make upgrades, make investments, or start new ventures. Keep in mind that taking it slow has its advantages since it forces us to look at things closely and not leap without looking. Therefore, taking your time might be what you need to see all the details.
For all things astrology, check out our Psychic Source Astrology Guide. Learn even more about the planets and how they impact your life.

Love Tips for Every Zodiac Sign – May 2022
To help you make the most of the aspects of this month, here are some tips: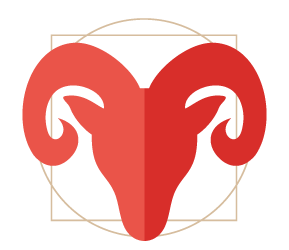 Aries (March 21 – April 20)
Jupiter will be in the Sun of Aries on May 11, creating a strong need to act and increase your willpower. You will find yourself to be unstoppable (not that you weren't before) and more determined than ever to get things done. In love, you may jump into romantic situations before thinking which can be both amazing and detrimental. Try to pace yourself and not make hasty decisions that can impact your long-term happiness. Overall, this aspect is a lucky one, bringing you tons of fantastic opportunities and allowing you to move forward after a period of feeling stuck and unfulfilled.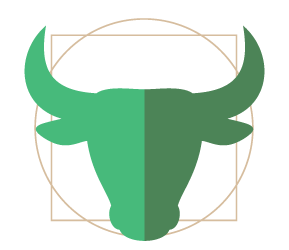 Taurus (April 21 – May 20)
The Sun in Taurus will be square Saturn in Aquarius on May 15, which means you will find yourself a bit challenged to move forward in vital areas in your life which will have an impact on your love life. You may struggle to let go of things that upset you and be open to change during this period. To help you cope, be patient with yourself and go with the flow. The good news is that as the Sun enters Gemini, you will find some relief and will be able to let go and seek your happy center.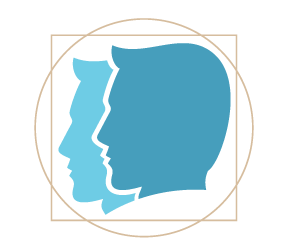 Gemini (May 21 – June 20)
Venus in Aries conjuncts your Sun until May 29, creating an exciting romantic synergy. You find yourself feeling extra flirty and enjoying meeting new people. In addition to Venus being conjunct your Sun, you will have Mercury in Gemini, giving you an additional booster, though you do not need it. However, Mercury does go retrograde in your sign until May 24, creating misunderstandings and inspiring jealousy from partners or friends.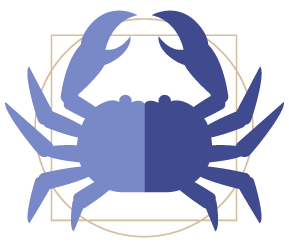 Cancer (June 21 – July 21)
May is a cozy month for you since things feel stable and comfortable. The transits of Mars in Pisces give you a booster of energy, but not one that is explosive or overwhelming. Your intuition and insight will be amplified during the transits of Neptune in Pisces. The Sun in Taurus, combined with Uranus, allows you to overcome some personal obstacles you may have endured in the previous months. It's a good month to spend extra time with loved ones and work on personal projects. However, Mercury will be retrograde, which will create some confusion and delays between May 10 and June 3.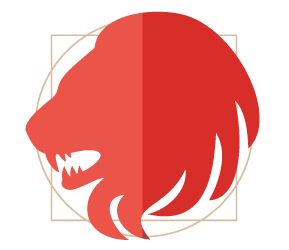 Leo (July 22 – August 21)
May is packed with tremendous energy and opportunities for you. Venus will be in Aries as of May 3 and Jupiter in Aries as of May 12; both aspects create a trine to your Sun, promising a brilliant combination of luck and love. Mars will not be joining the party until May 24, making you slower when you need to be proactive, but don't let opportunities pass by. Take advantage of early transits of the month, especially before Mercury goes retrograde on May 10, which can create some communication challenges, especially in your personal life.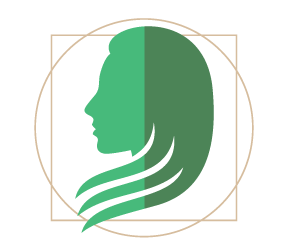 Virgo (August 22 – September 21)
The Sun in Taurus creates a trine to Sun in Virgo, helping you feel centered, focused, and motivating you to get things done and spend quality time with loved ones. Though Jupiter and Neptune in Pisces oppose your Sun, you will start to feel a bit more focused once Jupiter enters Aries after May 12. As Mars leaves Pisces on May 24, you will feel more stamina and physical energy, which expresses itself in your work and relationship with others.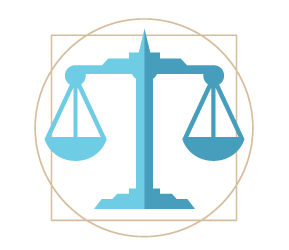 Libra (September 22 – October 21)
May will bring tons of spontaneous opportunities, which may throw you off balance since you will feel clear in your thinking. The aspects of Jupiter in Aries opposing your Sun will at times feel like things are too much or too fast to manage. You will feel recharged and set to go but also feel a bit conflicted by some of your choices. Your romantic partners and friends may be slightly confused by some of your decisions since they often see you like the balanced and logical one. Avoid trying to do more than you have the energy for but do enjoy this period since it does bring on opportunities and a break from the mundane.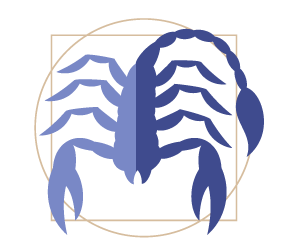 Scorpio (October 22 – November 21)
The month of May is a mixed bag of transits for Scorpios. In May, Mars, Jupiter, and Neptune in Pisces create a trine to your Sun, allowing you to gather insight and prepare for what lies ahead. As of May 10, for you, Jupiter enters Aries, which will continue to provide decent opportunities and an optimistic attitude. Mars remains in Pisces, keeping you mellow and out of too much trouble, at least until it goes into Aries, where it becomes outspoken and a tad more assertive. The transits in Taurus, which consist of the Sun and Uranus create an opposition to your Sun, which will leave you questioning your choices You may even cast a few inner doubts, especially when dealing with others around the area of love.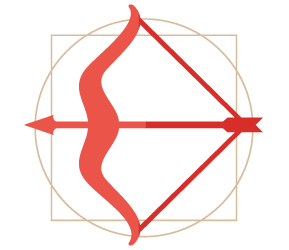 Sagittarius (November 22 – December 21)
You may feel a little grounded and stuck at the beginning of May with Sun in Taurus. Also, with Mercury in Gemini, which is opposite your Sun, you may feel challenged in expressing yourself without creating conflict, mainly when the retrograde occurs on May 10. Luckily, Mars will be in Pisces until the end of May, keeping you from too much trouble since this transit keeps the potential volatile energies subdued. The time to be mindful will be after May 23, when Mars enters Aries, which can awaken what has been repressed under the Pisces transit.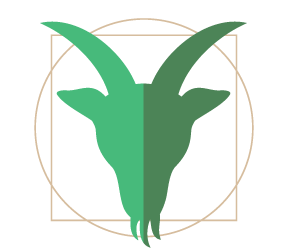 Capricorn (December 22 – January 19)
May brings on a nice pace for Capricorns, as the Sun in Taurus creates a pleasant trine to their Sun sign. Relax and enjoy May; with Mars in Pisces until the end of the month, you will find yourself feeling OK and not rushing. As Jupiter enters Aries on May 12, your ideas and opposites will seem to feel a bit unfocused, but you won't let it get to you too much. Of course, on May 10, Mercury goes retrograde, but you seem to manage without allowing it to rile you up. May appears to give you the mental time you need to get back on track once Mercury goes direct and Mars enters Aries. For now, chill and take your time.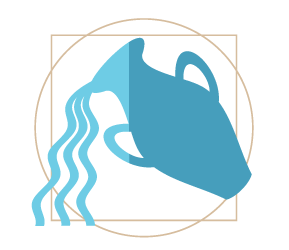 Aquarius (January 20 – February 18)
Things have been generally slow for you, especially with Saturn in Aquarius. As Jupiter enters Aries in May, you will find that things will begin to recharge, and the stagnation you were experiencing seems to be slowly lifting. Though Mercury goes retrograde on May 10 and remains there until June 3, you will still manage to get things done due to transits in Aries, which gives you a much-needed booster. During this period, personal relationships serve as significant sources of support and motivation for you that propels you forward.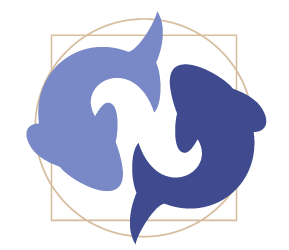 Pisces (February 19 – March 21)
Jupiter exits Pisces on May 11, entering Aries, giving you a bit more focus yet, continuing to move forward with enthusiasm. The Sun in Taurus creates a pleasant sextile to your Sun, helping you concentrate and meet some goals you might have delayed. Gemini in Mercury can make some communication and travel glitches, especially once it goes retrograde, on May 10. Mars will leave Pisces and enter Aries on May 23, while Mercury is retrograde, which means you may express things you can not take back. The key to surviving the end of the month is mindful communication.
Monthly Love Tips Provided by Psychic Minerva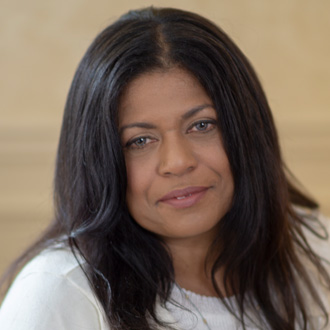 Get a Reading with Minerva x3180
About the Author
Minerva is a skilled Psychic, Tarot reader, Intuitive Coach, Interfaith Minister, and Reiki Master with a Degree in Psychology. She has more than 35 years of working as an intuitive coach and a psychic reader. Minerva, a Native New Yorker who enjoyed a career as a therapist and metaphysical teacher for over 30, has retired and is now devoted to doing psychic readings and writing. Minerva's intuitive skills and experience as a therapist provide her with a solid background for exploring various heart and soul topics with compassion and deep understanding.