---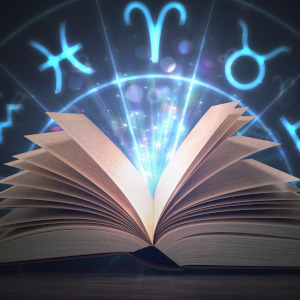 As spring approaches, love is certainly dancing in the air. How should you approach partnership and romance this month? Find your zodiac sign below for some keen insights into your love life during March 2019.
Aries
Expect some starts and stops in your love life during the first part of the month. Though you may feel overwhelmed at first, these difficulties will resolve themselves by the spring equinox.
Taurus
In this tumultuous month, your natural tendency toward grounding will be highly valued among your loved ones. Expect to act as the anchor in your relationship, even as your partner may bob about on rough waves.
Gemini
Though you're facing a busy month, it's important to find quiet time for yourself and your partner. This is the perfect month for a romantic getaway. Make time to escape and rejuvenate.
Cancer
This is the month to let go of what doesn't serve you. Dive deep and consider what really stirs your soul. Speaking with a love psychic may give you much-needed clarity.
Leo
You'll find healing in love this month. Open your heart to truly hear what others are telling you. You will get enlightenment on important issues that help guide your path forward.
Virgo
You may feel the urge to overanalyze your relationships this month. Seek balance and try to understand where others are coming from so you can find peaceful resolutions to any issues looming in your love life.
Libra
Invest in plenty of self-care this month. Only when you nourish your own heart will you have the deep reservoirs you need to feed others. Don't let your relationship get in the way of your personal growth.
Scorpio
Pay attention to your gut throughout the month of March. Your own deep intuition is guiding you in the right direction for relationship growth.
Sagittarius
Though you're usually drawn to travel and exploration, March is the month for you to stay home. Cozy up and create your own personal retreat for reflection. Expect new revelations about the state of your love life by the end of the month.
Capricorn
Though you usually like to carry the biggest load, this month you need to look for ways to share the burden with your partner. Negativity may plague you at the beginning of March, but you'll find a peaceful path forward if you focus on dividing your burdens.
Aquarius
Creativity is flowing for you this month and the currents will be that much stronger if you allow a partner to climb into your boat. Look for the lessons that love can teach you about finding a new approach to your place in the world.
Pisces
Focus on your personal ideals and let these guide you toward a satisfying love life. Don't compromise. Seek a partner who revels in your vision for the future.
For more personalized insights into your love life this month, try a psychic online chat. This will help you get to the bottom of the unique issues looming in the romantic part of your life.
Share This Page
---
Leave A Comment
You must be logged in to leave a comment. click here to login
Comments