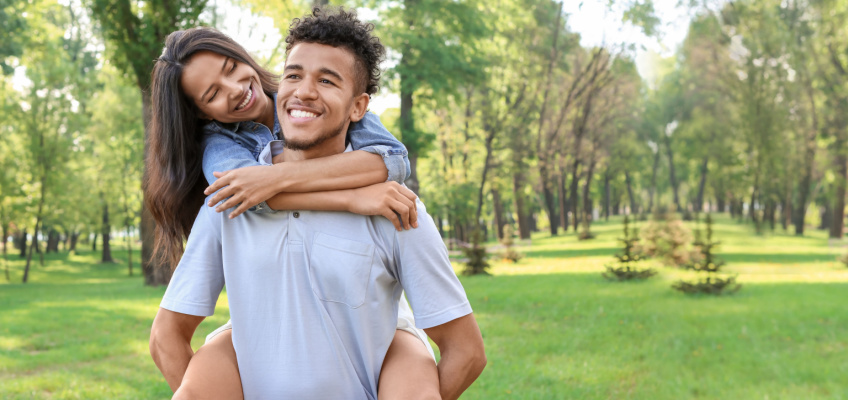 March begins with the Sun in Pisces and ends with the Sun in Aries. We travel and move from the element of Water, which influences Pisces, and into Fire's influence on Aries. We also go from processing the world through our emotions to entering a zone of revival and transformative energy as Spring is on the horizon.

March 2023 Monthly Astrological Forecast
Sun in Pisces started on February 19 and exits on March 20. Pisces, ruled by Neptune and Jupiter, is a mutable water sign that impacts how we process and function in our environment. Though the element of water rules emotions, it does not mean that we are always emotionally in control, nor do we always understand our emotional experiences. It is an element that offers us the opportunity to develop empathy, compassion, insight, and a deep understanding of others and ourselves.
The cycle of the Sun in Pisces is an opportunity to work through relationship issues and reinforce love connections. It is a great cycle to enjoy the little things in a relationship; engage in loving and nurturing gestures such as packing them lunch, writing a love letter, giving them a massage, or surprising them with carefree activities.
On March 21st, the Sun enters Aries, a Cardinal fire sign ruled by Mars. Aries brings us the element of fire, which allows us to transfer and make necessary changes in our lives.
We shall review the aspects of their general influence before diving into the specific Sun signs. Always remember that regardless of the challenges, there are ways to navigate and improve situations which is why I have also included the best dates for taking specific actions.

Love Aspects as Influenced by the Moon, Mercury, Venus, Mars, and Sun Signs Transits
Full Worm Moon in Virgo – March 7, 2023
Virgo, an Earth sign, is ruled by Mercury, which makes this sign analytic, organized, and strategic. During the full Moon in Virgo, we sort out our moods and feelings to the point that we may not be emotionally connected. However, the benefit of being less moody is that it allows us to develop a deeper understanding without being emotionally blinded. It is a good Moon to develop personal discipline and focus on getting things done.
Moon ritual: Using a blue stone and blue candle meditate on grounding and creating emotional stability.
Mercury in Pisces - March 3, 2023 – March 20, 2023
As Mercury travels through Pisces, we are more in tune with our inner realm than the outer. Though we may appear absent-minded and distracted, we pay more attention than others realize.  In the area of relationships, we can connect intuitively and often anticipate the needs of our partners. Of course, we may still struggle to disclose our honest thoughts, but we remain compassionate and supportive of those that need us.
Mercury in Aries – March 20, 2023 – April 2, 2023
Mercury moves into Aries just as the Sun is entering Aries. The fire element of Aries will transform Mercury into a more active and assertive role. When it comes to communication, the energy is straightforward and crystal clear; there is no vagueness or hinting. If you feel strongly about something, you won't hesitate to express it; however, communication may appear abrupt and too intense for sensitive people. In general, the best aspect of this placement is that when it comes to relationships, you won't hesitate to express your desires or feelings, which allows the other person to know where you stand.
Venus in Aries - March 1, 2023 - March 16, 2023
During the transit of Venus in Aries, we feel brave, adventurous, and willing to engage romantically without hesitations. We tend to dive into the deep end of the love pool without overthinking or worrying about outcomes.  Our bravery in love may be admirable, but it is also potentially chaotic. It can deliver us into a realm of complications since we leap before we know if the other person feels the same or is ready for a commitment. It is a reasonable period for individuals who often hesitate to commit to or date new people.
Venus in Taurus - March 17, 2023 - April 11, 2023
Venus is Taurus transits invokes sensuality, a desire for pleasure and indulgence. The energy of Venus in Taurus engages in a slow and steady dance of courtship, and though it takes a while to ignite, it's long-lasting and not fickle. Venus in Taurus is a bit more cautious, primarily because commitment is earned and not something tossed randomly. It's a good transit for those looking to commit or move in with their partner. For single people, it can be challenging to meet new people, but it's a good cycle for evaluating relationship needs and sorting out what matters most.
Mars in Gemini - Until March 25, 2023
For the last few months, Mars has been in Gemini, allowing us to learn to express ourselves, especially our personal needs. Mars, typically combative, while stationed in Gemini, enables us to fight for what is essential and needs changing.  Mars doesn't allow us to be passive and forces us to be proactive.  During the transit of Mars in Gemini, we engaged our wits and logic to stand up and manage what can often be challenging.  In a relationship, Mars in Gemini helps us establish healthy boundaries and develop our skills for getting our needs met, improving the quality of our relationship with others.
Mars in Cancer - March 26, 2023 – May 20, 2023
As Mars enters the zodiac sign of Cancer, we can feel ourselves becoming less analytical and more emotionally charged. Our ability to remain steady and focused is replaced by a fluctuating mood that can run the gamut from being overly sensitive to being calm and detached. We don't have as much control over our emotions because Mars has become more empathetic during its transit in Cancer. Empathy opens up the portal into the emotional state of others, leaving us vulnerable and, at times, confused by the erratic changes. The lesson during Mars in Cancer is to remember that many of the feelings we experience are not necessarily ours but are often a collection of the emotional baggage of others. It is a time to practice grounding meditation, journaling, and time off to detach from overload.
For all things astrology, check out our Psychic Source Astrology Guide. Learn even more about the planets and how they impact your life.

Love Tips for Every Zodiac Sign – March 2023
Each month brings us an opportunity to improve or enjoy elements in our personal lives and love connection. Let us review each sign and see what lies ahead.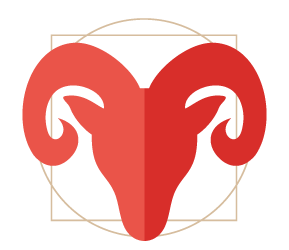 Aries (March 21 – April 20)
The beginning of March opens with Venus in Aries, which gives those with Sun in Aries a fantastic love booster.  Having Mars in Gemini, you gain a solid edge when passionately pursuing those you desire. Sun in Pisces may make you hesitate to tackle sensitive topics directly, but you manage, even if you feel slightly reluctant. As the Sun enters Aries on March 21 and Mercury on March 20, you will be unstoppable, especially when it comes to new romance or upgrading an existing long-term relationship.  Best days:  March 4, 14, 18, 22,23, 26, 31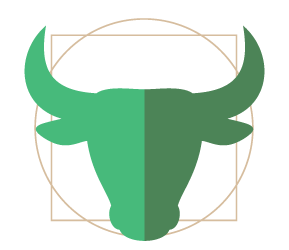 Taurus (April 21 – May 20)
The beginning of March provides you with plenty of fun and opportunities to enjoy yourself, especially in the area of love. The Sun and Mercury in Pisces improve communication and clear way issues created by the aspects of last month. In addition, as Mars enters Cancer and Venus enters Taurus, you continue to enjoy relationship bliss; if you are single, this is a great time to start dating. Best Days:  March 1, 6, 16, 20, 24, 29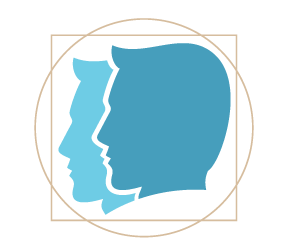 Gemini (May 21 – June 20)
During the Sun and Mercury in Pisces, you will face some challenges this month due to erratic changes and poor prioritizing. You may lack the energy to engage with your partner, making them feel neglected. Things do smooth out as the Sun and Mercury enter Aries, relationships an excellent love booster. The key to keeping harmony in your life is to pace yourself and avoid overbooking.Best Days:  March 4, 9, 18, 22, 26, 27, 31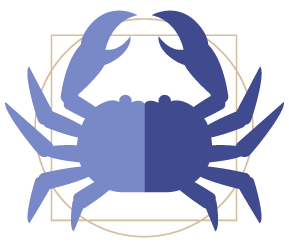 Cancer (June 21 – July 21)
Sun and Mercury in Pisces create a lovely trine to Sun in Cancer. This month brings opportunities for deliciously cozy moments with your partner. Take advantage of the aspects of this month to romance your partner and take a break from the mundane. Though things slow down a bit during the middle of the month, things pick right up once Venus enters Taurus and Mars enters Cancer.  Best Days:  March 1,2, 6, 20, 24, 29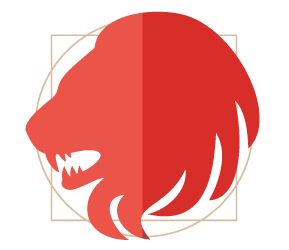 Leo (July 22 – August 21)
As we enter March, you will enjoy a new cycle of self-improvement that impacts your relationships. Venus in Aries and Mars in Gemini drive you to upgrade your romantic game. At the same time, Mercury in Pisces stirs your romantic imagination. If you are single, this is a great time to sweep someone off their feet.  Best Days:  March 4, 5, 9, 14, 22, 26, 31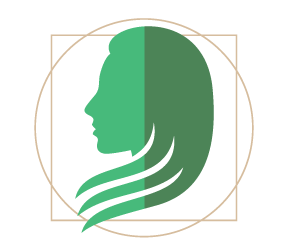 Virgo (August 22 – September 21)
The Sun and Mercury in Pisces tend to soften your approach when dealing with relationship partners. Venus in Aries and Mars in Gemini help alter how you see yourself in your relationship role. This month is mainly challenging because you are forced to do things outside your comfort zone.  It is not necessarily a bad month, but more of a month of change and adjustment. As Venus enters Taurus and Mars enters Cancer, you will start seeing improvements in your relationship.  Best Days:  March 6, 7, 11, 16, 24, 29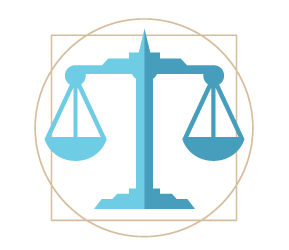 Libra (September 22 – October 21)
As March shifts from Venus in Pisces to Aries, you will notice some erratic changes in your relationships, going from bliss to chaos and then back to bliss. Aries is ruled by fire which can either ignite or smother; in your case, it produces transformational changes. You will find yourself improving the quality of your relationship by dealing with stagnating patterns. Whether you are in a relationship or alone, this cycle is excellent for healing and letting go of things that no longer serve you. Best Days: March 4, 9, 10, 14, 18, 26, 31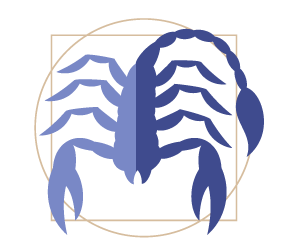 Scorpio (October 22 – November 21)
The aspects of this month can stir things up for a bit; however, Sun and Mercury in Pisces, which trines your Sun, will enable you to keep your balance despite any turmoil you face.  The end of the month, with Mars leaving Gemini and entering Cancer, will inspire romance and a need to enjoy domestic bliss. Best Days:  March 1, 6, 11, 12, 16, 20, 29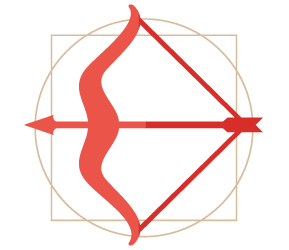 Sagittarius (November 22 – December 21)
Though Sun and Mercury in Pisces square your Sun, Venus in Aries enters early March, and Mars Gemini provides you with the tools to enjoy your love life.  The squares created by Pisces push you to recognize the value of your connections and do what needs to get done to make things work between you and your partner. If you are single, this is an excellent month to start dating. Best Days:  March 4, 9, 14, 15, 18, 22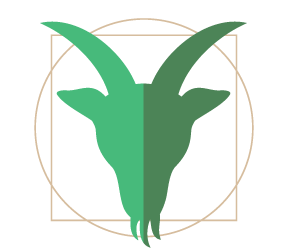 Capricorn (December 22 – January 19)
During the beginning of the month, though you cherish and love your partner, you find it challenging to meet their needs due to your inability to prioritize your relationship. Your life, in general, will be busy, and this will impact your ability to focus on romance or the needs of others.  Things will clear up and bring you back on track with your loved ones after the middle of the month. For single people, take this month to focus on yourself and recharge your batteries.  Best Days:  March 6, 11, 16, 20, 24, 25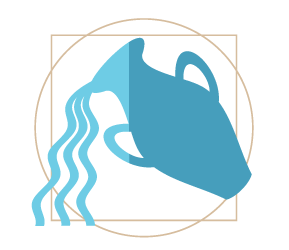 Aquarius (January 20 – February 18)
March is a busy month for you, with Venus in Aries and Mars in Gemini, giving the positive booster to enjoy yourself whether you are single or involved. This is a good month for exploring new ways to kick up your romantic game since you find the inspiration and the energy to do so.  Whether you are involved or single, this month is fun and exciting for you, so take advantage. Best Days:  March 4, 14, 18, 19, 22, 26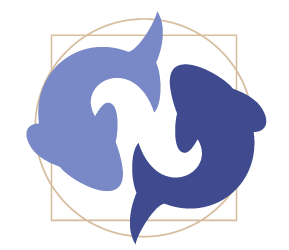 Pisces (February 19 – March 21)
Sun and Mercury in Pisces allow you to shine and be your best, even when your partner struggles to communicate with you. Venus in Aries and Mars in Gemini create static for you, making resolving minor conflicts with your relationship seem more significant than usual. You will find balance and bliss once Venus enters Taurus and Mars enters Cancer, so don't fret. Best Days:  March 1, 11,16, 20, 21, 24, 28
Monthly Love Tips Provided by Psychic Minerva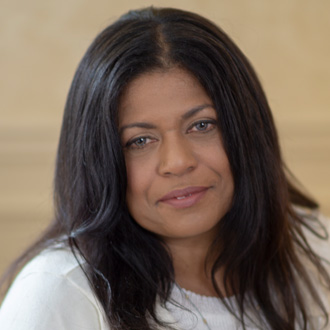 Get a Reading with Minerva x3180
About the Author
Minerva is a skilled Psychic, Tarot reader, Intuitive Coach, Interfaith Minister, and Reiki Master with a Degree in Psychology. She has more than 35 years of working as an intuitive coach and a psychic reader. Minerva, a Native New Yorker who enjoyed a career as a therapist and metaphysical teacher for over 30, has retired and is now devoted to doing psychic readings and writing. Minerva's intuitive skills and experience as a therapist provide her with a solid background for exploring various heart and soul topics with compassion and deep understanding.