Lucky Colors to Attract Holiday Romance by Psychic Suzi
Published Date 12/3/2018
Category: Astrology
---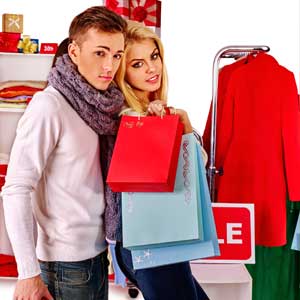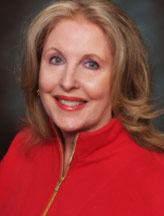 Get a Reading with Suzi x8046
Colors have special vibrations that send signals to us every day. Some colors attract, some reject while others lift our spirit or heal our soul.

The colors we have in our homes and wear on our backs can have an effect over our daily life. Choosing the right colors can boost your personal aura of attraction, enhancing your ability to manifest a romance.

Just a little of the colors tied to your astrology sun sign can set the heart light of attraction and enchantment in motion. The closer to the face or heart the better, but one should not underestimate the power of colorful shoes, dresses and certain accessories like scarves, hats, gloves and jewelry.

The holiday season is all about the brightness of color that shimmers and sparkles making our world into a winter wonderland. Accessorize with color and watch the magic happen!
Discover your lucky colors for a holiday romance by looking up your sun sign and have fun over the holidays!
For each sign, you'll see a powerful color pairing, as well as a complementary hue. Tastefully work as many lucky colors into your wardrobe as possible for maximum results!

WATER SIGNS:
•
SCORPIO:
Hot Pink/Black and Gingerbread Brown
•
PISCES:
Pale Blue/Sand and Fuchsia
•
CANCER:
Ruby Red/Classic Silver and Turquoise
FIRE SIGNS:
•
SAGITTARIUS:
Christmas Red/Ivory and Salmon Pink
•
ARIES:
Burnt Orange/Periwinkle Blue and Burgundy Red
•
LEO:
Gold/Winter White and Royal Purple
EARTH SIGNS:
•
CAPRICORN:
Cranberry Red/Lavender and Chocolate Brown
•
TAURUS:
Forest Green/Tangerine and Royal Blue
•
VIRGO:
Pale Pink/Pine Green and Lemon Yellow
AIR SIGNS:
•
AQUARIUS:
Electric Blue/Rust Red and Spring Leaf Green
•
GEMINI:
Lime Green/Tan and Shocking Pink
•
LIBRA:
Snow White/Raspberry Pink and Smoke Grey
Share This Page
---
Leave A Comment
You must be logged in to leave a comment. click here to login
Comments