Libra Energy and Finding Beauty in The Unfamiliar by Psychic Apollo
Date 10/4/2020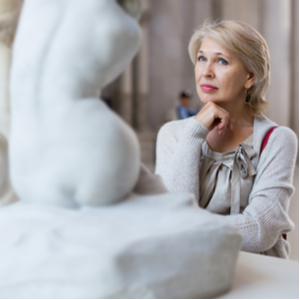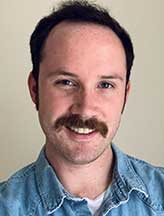 Get a Reading with Apollo x3626
Have you ever been on a date and thought "This is not who I pictured!"? What happened to the guy you were talking to for weeks on-line? The one you thought you had such a good impression of. You could see him so clearly in your mind. Only to see now, sitting across from each other, that he has noticeable dandruff and what looks like a beer belly. Or maybe it's bad posture. "Oh my god, is that a tattoo of his ex?!"

The image that we put out into the world is not always representative of the real self. Even what we see in the mirror sometimes can take us off guard. Some days you just need a little more concealer for those under eye bags. Or to wear that special pair of jeans that make your butt look just the way you like!
Odds Are… You May be a Libra!
We draw confidence from our appearance. But it's not always from within. Compliments, glances from strangers, that snug feeling of those good butt jeans, these are all elements in our daily lives that allow us to move through the world a little easier. To engage with others. And if you're somebody that loves this type of engagement, odds are you have some Libra placements in your zodiac chart!

Through these chance encounters, we connect to people that will end up being very important to us. Not just the romantic partner (or spouse), but anyone in your life that you have a deep connection to. What's more is these important people in your life can often have the opposite sign(s) from yours. This is because that old saying "Opposites attract" really does hold true in astrology! We need the opposition to understand that there are different walks of life and different aspects to ourselves that we are challenged to embrace and love. They may be very off-putting at first and working with directly opposing signs can really rub you the wrong way at times. But there is a sense of balance that comes with these relationships. Almost like there's value to them. Maybe you've even profited off of one, because this sign is ruled by Venus, the planet of money!

In astrology, Libra is the natural descendant in our birth charts. The descendant is the ruler of your 7th house. It's different for everybody. And yes, it's opposite the ascendant, or the personality we're awakening into. Sounds complicated. I know. Just think of Libra as our projection of ourselves into the world. And through that projection, it represents what others might find appealing about us.
The Opposite of the Self
To understand the opposite of the self, let's take a walk through an art gallery… you see a sculpture. From a distance, you see the outline of a shape. As you move closer, you see the material. The shape. The body of the figure. You imagine how much time and precision it took the artist to achieve this final product. This final presentation. As you lap around the piece, you see it in a new way. The meaning of it takes hold of you. Makes you question, "Why is nudity only allowed on inanimate objects?" Or maybe you relate the sculpture's expression to someone you knew closely. As your mind fills up with all of these ideas, an admirer catches your eye. As they slowly draw closer and closer, you begin to feel like the sculpture; a work of art in the gallery called Life.
We all want to get a better look at things that aren't our own. And Libra season is the perfect time to do this. Try not to dismiss things (and people) at first glance. Choose to see the beauty. And before you know it, see if it starts noticing you.
Get a reading with Apollo (x3626) and find out what your descendant says about you!