Learning a Lesson from Libra's Love by Psychic Mackenzie
Published Date 9/28/2017
Category: Astrology
---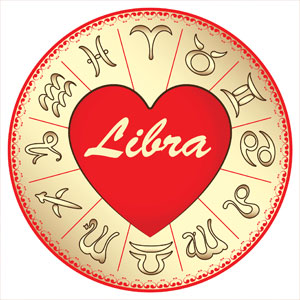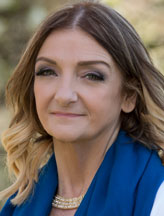 Get a Reading with Mackenzie x9602
Libra's are known for their ability to love and feel love. Their enormous sensitivity and genuine kindness make them the perfect mentor on the haunting subject of lost love, for real lost love is the worst feeling in the world, right? Luckily, I am a Libra, and it's my pleasure to share some key ingredients to what works in love and what doesn't.

Because I myself am the solid Libra, the one who craves love and balance and has had a hard time finding it sometimes, I now find it easy to love and be loved. Because in all things it requires ample self-control, Libra's often find it hard to balance the scales, so take a lesson from a Libra and balance using self-control.

Self-control and the key to learning to love and be loved

One problem Libra's have is keeping their scale balanced, which obviously requires self-control, the virtue of all virtues. When has anyone completely learned the virtue of self-control, yet there are some who seem to maintain the balance and begin to manifest peace of mind in all things, not only love but yes, in all things. How have others learned to apply the virtue of self-control?

Self-control is a required virtue to strike balance or happiness. If you lack even an ounce of self-control regarding a critical situation you can bet you'll fall out the loser. Learning self-control takes practice. Do you want to pick up the phone right now and call your lousy lover telling him or her off like they deserve? Don't. Practice self-control even one time and trust that the second will be easier. You will begin to quickly see the blessings of self-control once practice makes perfect.

Self-control is a virtue that manifests other virtues like patience and kindness. It's not always easy being patient or kind. Once we have learned self-control, all the virtues become easier to manifest. Imagine manifesting nearly all the virtues? Imagine the wonderful love you can offer and attract once you've obtained a level of excellence for yourself, first?

How to love and be loved

Libra's are the hopeless romantics, but because they are dreamy they can aspire to fairy-tale thinking. There really is a fairy-tale ending, right? Once you learn how to love and be loved, yes this is a place where dreams really do come true.

Remember to practice self-control in all things, so that the blessing of love manifests, and you live the life with all the love you so richly deserve. This isn't a fairy-tale or poem, it's very real.
Are you looking to manifest true love? It really is out there for everyone. Allow one of our
psychic advisors
to direct you now by reading your heart's desire, offering real advice and personalize your steps in getting what you want from love.
Share This Page
---
Leave A Comment
You must be logged in to leave a comment. click here to login
Comments