Jupiter Into Virgo - What Does Mr. Lucky Bring Into Your Life This Year? by Psychic Suzi
Published Date 8/11/2015
Category: Astrology
---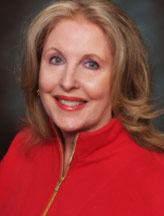 by Suzi x8046
Jupiter the wonderful planet of protection, luck and expansion moves into the earth sign of Virgo from 8/11/2015 to 9/9/2016.

The big winner is Virgo but all the Earth signs will benefit from lucky Jupiter. It sends positive opportunities enhancing their lives. The Fire and Air signs will discover important turning points or lucky breaks into exciting new pathways. The Water signs are blessed with encouragement to secure their boarders balancing daily life.

Read on to discover what Mr. Lucky has in store for your sun sign and rising sign (by the minute of your birth).
THE FIRE SIGNS: LEO – SAGITTARIUS - ARIES
LEO: Watch out for lucky opportunities that improve your income. Personal resources are blessed which include things and hidden talents. Your self-esteem gets an up-tick as your life is more productive.
SAGITTARIUS: Your public image gets a sudden boost expanding your scope/impact with your work. A better support system protects you. It's time to take a leap of faith.
ARIES: The pace of your life adjusts as you reach out to share or guide others. Local community work brings you success a new perspective and lucky interaction with the public.
THE EARTH SIGNS: VIRGO – CAPRICORN - TAURUS
VIRGO: You will find the release of past worries with a major boost personally. Chase all possibilities and know this is your year to stretch and grow as dreams bloom. Serious stardust leads the way through surprise events.
CAPRICORN: Unexpected good fortune through a surprise connection arrives through travel and education. The quality of your life moves to a new level bringing comfort to your spirit.
TAURUS: A surprise windfall could open doors you never thought were possible. Luck backs creative work and ideas allowing you to full fill your souls' destiny. The road for a better tomorrow is now open.
THE AIR SIGNS: LIBRA – AQUARIUS - GEMINI
LIBRA: Luck comes to you from an angel on your shoulder behind the scenes. Trust your dreams and hunches that could be inspirational and spot on. Meditation is a gift this year.
AQUARIUS: Protective, helping hands come to you from the financial community. This opens the door where you could jump start a dream business. Release your business guru until you improve your career path.
GEMINI: Lucky break with the sale or purchase of real estate comes your way. You will be able to rebuild your foundation with family support Stay focused your career will bloom this year.
THE WATER SIGNS: CANCER- SCORPIO – PISCES
CANCER: Family relationships are protected this year as changes and communications improve. What you say, how you say it and when you say it will be your winning ticket. Short trips can be lucky this year.
SCORPIO: Golden opportunities bring hidden benefits to your career and public status. Friends can be supportive and protective. Trust your intuition. It is sound as hopes, wishes and dreams come into view.
PISCES: You are protected from others who may not have your best interests at heart. You will be guided to move forward when a partnership has hit its expiration date. A new joy opens your heart and hope returns for a better tomorrow.
Share This Page
---
Leave A Comment
You must be logged in to leave a comment. click here to login
Comments