Jupiter into Sagittarius - Discover where Mr. Lucky Smiles on your Sun Sign by Psychic Suzi
Published Date 11/8/2018
Category: Astrology
---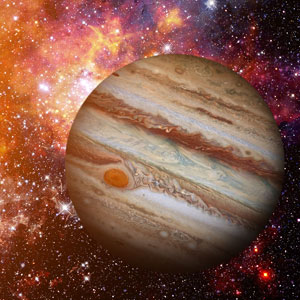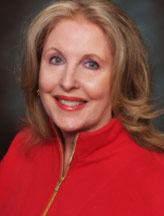 Get a Reading with Suzi x8046
JUPITER moves into SAGITTARIUS on 11/8/2018 to 12/3/2019. It is in the element of fire and brings BIG dreams, BIG hearts and BIG plans into our lives. It is best known for protection and good luck and this year is in its own sign so expect a bigger dose of goodies. But some caution is needed as things could really get blown out of reality you could over shoot the runway with dreams and expectations with career or your personal life. Remember to count to three before you go zooming off in a moment of sincere passion.

Look up your Sun sign and your rising sign (by the minute of your birth) to discover where Mr. Lucky smiles on you!
WATER SIGNS: SCORPIO – PISCES - CANCER
SCORPIO: Jupiter brings increased income as well as showcasing your talents. Your self-esteem gets a boost. It's a lucky time to purchase a few treasures that could turn out to be a good investment.

PISCES: Jupiter brings career advancements that seem to come out of the blue. Your public image is blessed, and everyone sees your shining light as important people notice you. Career honors are possible.

CANCER: Jupiter brings better vitality to your body. You are feeling and looking good! Your daily 9-5 routine can become easier. You can delegate, it's OK to bring in help to achieve the results you want.
FIRE SIGNS: SAGITTARIUS – ARIES - LEO

SAGITTARIUS: Jupiter, your personal planet, is going to really help you shine this year. A long-awaited bounty arrives to you and your career goals. Personal success and growth will thrive over this cycle. Go after what you want - the force is really with you!

ARIES: Jupiter brings the opportunity to take a mental journey as you seek a higher understanding of what your life purpose is turning into. Open your mind to new ideas and travel. Make a wish, believe anything is possible and it just could happen!

LEO: Jupiter brings expanded creative expression that grants freedom to your soul. In matters of love, watch for an intuitive heart that brings understanding insights into the power of love in your life. Smile – it's all good!
EARTH SIGNS: CAPRICORN – TAURUS - VIRGO

CAPRICORN: Jupiter brings divine protection to your soul and matters going on behind the scenes. You have an angel on your shoulder as blessings will be revealed slowly over this year. You should be able to leave a major concern behind.

TAURUS: Jupiter brings luck regarding other people's money and good will. This covers insurance inheritances, loans or a refund. Money concerns are either eased or could be reduced greatly. Plan well.

VIRGO: Jupiter brings a turning point year into your life. A lucky career break could change your world as a dream finally comes into focus. Consider long term security or real estate. What you investigate now will touch your life in the next two years for the better.
AIR SIGNS: AQUARIUS – GEMINI - LIBRA

AQUARIUS: Jupiter brings the release of restrictions for your dreams and wishes. The right people shift into place to help move forward you. Groups, organizations and friends will be lucky for you as just the helping hands you need. It is your time to shine!

GEMINI: Jupiter brings lucky connections in both your professional life and personal life. Thinking of tying the knot this year could bring a special blessing to the match. If it is a career partnership, this year could provide just the right fit.

LIBRA: Jupiter brings luck with short trips in places you least expect. Watch out for family gatherings that could warm your spirit. With any work you do this year tied to public relations, you will shine. A chance meeting could bring romantic smiles to your heart.
Share This Page
---
Leave A Comment
You must be logged in to leave a comment. click here to login
Comments