Jupiter Into Capricorn - Discover Your Luck in 2020 by Psychic Suzi
Published Date 12/2/2019
Category: Astrology
---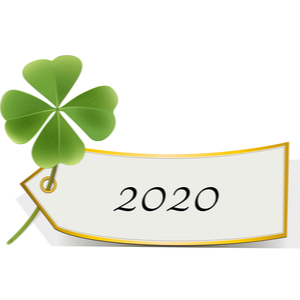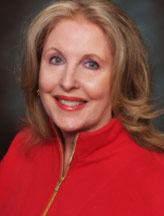 Get a Reading with Suzi x8046
Jupiter enters Capricorn on 12/2/2019 through 12/16/2020. This lucky planet can expand, empower and enhance your life with a serious cup of protection. It is considered the "Santa Claus of the Zodiac." This year Earth signs are up for the biggest goodies followed by the Water signs. Fire and Air signs will grow and go far but could find their patience and flexibility tested.

Look up your sun sign and rising sign (by the minute of your birth) and discover where Jupiter will touch your life.
Fire Signs:

SAGITTARIUS: Lucky Jupiter brings inspiration where all you have to do is trust and watch as your talents are show cased. Your self-esteem grows as do the gold coins in your bank account. Patience will escort you through any delays.

ARIES: Lucky Jupiter brings you into the limelight but not without your ability to blaze a trail that is true to you. There will be stops and starts but never give up as the summer smiles on you with progress that may surprise you.

LEO: Lucky Jupiter really activates in the springtime and by October/November 2020, as if by magic, the important pieces will come together. You will have a new door open to bring more harmony into your life.
Earth Signs:

CAPRICORN: Lucky Jupiter in your sign is considered the harvest that comes every 12 years. A boat load of goodies are moving towards you that will transform all you hold dear. Don't worry about the outcome or every little detail, just believe in the journey. Growth and expansion are not always easy this year, but you will sail with confidence into a better future.

TAURUS: Lucky Jupiter will wink at you encouraging you to heal those family misunderstandings. Make peace and you will discover that you are loved no matter what. Release the past and dance in the joy of your heritage. A trip this year could be very lucky for you.

VIRGO: Lucky Jupiter brings magic to your creative talents with a surprise contract. If you work in sales or marketing watch amazing things happen. If that isn't enough, someone is watching you and is charmed... smile back. Sparkle and romance are in the wind.
Air Signs:

AQUARIUS: Lucky Jupiter opens a special door to ignite your intuition and colorful dreams are the guiding hands of your angels. They will be nudging you along in the right direction. The right contacts could step forward in a surprise moment that takes you on a wave of future success. Be brave - it is all good.

GEMINI: Lucky Jupiter brings the blessing of other people's resources from a home loan to an inheritance or even a small, special gift. Know your heart and your dreams as you move forward and manifest more than you ever thought. Ask and you shall receive!

LIBRA: Lucky Jupiter puts you in the mind of home and heritage. Look at where you are and where you want to be. Put some gas into those dreams and move in that direction. 2020 is a year of major endings and new beginnings that will bloom even more as 2021 comes into view.
Water Signs:
PISCES: Lucky Jupiter smiles on your public image and career. It is time to start putting important plans together that you have been thinking about. No need to rush but start that list. Someone you don't know will step forward with good news that will bring confidence to your plans and a smile for your future.

CANCER: Lucky Jupiter is sending hearts and flowers your way. In other words… love is in the air. An older person could cross your path and you will feel as if you have known each other forever, (maybe you have.) Believe in the magic of fate. They are winking at you. This could change everything!

SCORPIO: Lucky Jupiter is busy in your life bringing travel and siblings front and center. Family gatherings could be tied to sudden changes that could benefit you in hidden ways. What you say, when you say it and how you say it will be important this year. Pace yourself and work on trust and this will carry you firmly into a better future.
Share This Page
---
Leave A Comment
You must be logged in to leave a comment. click here to login
Comments