Jupiter in Leo: How will it Affect Your Sign? by Psychic Suzi
Published Date 7/25/2014
Category: Astrology
---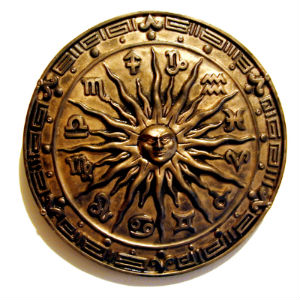 Jupiter, sometimes considered Santa Claus or the Angel on your shoulder, moved into Leo 7/16/2014 and will remain there until 8/11/2015. It helps to showcase amazing creative talents and leadership qualities, bringing new opportunities for you to sparkle in public. Respect yourself and others through a loyal heart so you can share the treasure of your noble spirit.

Let's take a look at each sun sign and discover how Jupiter's stardust will touch your life.
The Water Signs: CANCER-SCORPIO-PISCES

CANCER: Expect your income/personal resources to grow, adding to your security and self-esteem. A surprise romance could bring happy holidays and a smile to your heart.

SCORPIO: Watch your public image/status improve. You'll get kudos for a job well done. It's important to be willing to go beyond your comfort zone and trust the process.

PISCES: You're protected this year from unseen, outside forces. New beginnings will open doors; bring luck and surprising encounters. Keep an eye on romance in the autumn months—it'll begin to sizzle over the holidays.
The Fire Signs: LEO-SAGITTARIUS-ARIES

LEO: You'll get the star treatment this year. Follow your dreams with a loyal heart and watch "Pennies from Heaven" fall at your feet. Surprise twists and turns reposition you to take flight this year. You'll take a small pause from December 2014 to March 2015 fine-tuning your dreams, then it's fast to follow. Enjoy the blessings.

SAGITTARIUS: Golden nuggets of wisdom arrive at your doorstep allowing you to change your life. Long distance travel is very lucky and family at a distance could bring you gifts. Your world will finally expand as your career is touched with lucky stardust.

ARIES: Like the other fire signs, doors are opening but it's your personal life that soars. Watch chance meetings—both twists and turns of fate—to connect you with a soul-mate. Original ideas will carry you far. If you're married, a surprise baby could change your life.
The Earth Signs: VIRGO-CAPRICORN-TAURUS

VIRGO: There's an angel on your shoulder this year looking out for you. Surprise events could change your life. Watch for gifts like an inheritance or gifts from family. Sudden opportunities to move pop up in spring 2015… go for it! Maybe a simple place but lovely and perfect for where you are at this time in your personal journey.

CAPRICORN: When it comes to money the banks/lenders are smiling at you and your dreams/investments. You'll be thinking long term and be able to set your money matters in order. Business concepts and contacts will go well as you attract smart, clever people. A new start with your career has luck all around you.

TAURUS: This is your chance to buy or sell real estate. If you buy, it'll be a good long term investment; if you sell, a decent sale price is there for you. A taste of luxury will feed your soul and up your public image. Family and security will be on your mind and they're protected this year.
The Air Signs: GEMINI-LIBRA-AQUARIUS

GEMINI: This is a lucky year to buy a new car. Travel/short trips with kin could bring priceless memories. This is one the most creative times as you could convince people to buy anything. Any work with media will prosper . Thinking of writing the great American novel? This is the year to do it. All forms of communication are vital and will bring you luck this year.

LIBRA: Friends and dreams are your winning combo this year. Events beyond your control could bring surprises that bring in your most cherished wishes. You could be honored for your community service. Watch out for a "James Bond" type who just might sweep you off your feet!

AQUARIUS: Partners both personal and profession are the focus with luck and opportunity. You're protected this year in all legal matters. Someone with amazing style could enchant you. Business contacts could bring a lucky break where the public will see and hear you, moving you into the limelight.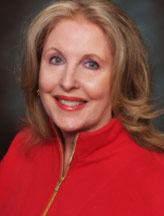 By Suzi x8046
Share This Page
---
Leave A Comment
You must be logged in to leave a comment. click here to login
Comments