Jupiter Enters Scorpio - Discover How Mr. Lucky Will Affect Your Sun Sign by Psychic Suzi
Published Date 10/8/2017
Category: Astrology
---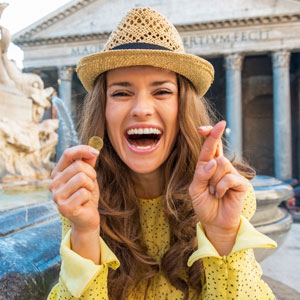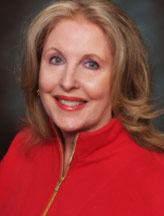 Get a Reading with Suzi x8046
Jupiter moves into Scorpio on 10/10/17 for one year till 11/9/18. It brings a real boost for all Water and Earth signs but Scorpio is the grand prize winner. You could say it is Scorpio's rock star year! The Fire and Air signs will pull in enhanced growth exploring new life opportunities by stretching outside their comfort zone. Protection, luck and expansion is sprinkled over all astrology signs.

Look up your Sun Sign and see how lucky Jupiter touches your life this year.
WATER SIGNS: SCORPIO – PISCES - CANCER

SCORPIO: You are super charged with amazing stardust this year. People notice and hear you as you manifest personal goals. Your extra stardust pulls in important contracts as doors finally open. A very romantic meeting could change your life in spring 2018.
PISCES: Luck follows you as you expand your life through travel. People from far way places charm you. Taking a class or seminar could bring luck and boost your career options.
CANCER: Luck comes to you with the smiles of children. This could manifest through a surprise pregnancy or work through a community outreach project. Your imagination is in high gear. Maybe it's time to put pen to paper and write that book you have dreamed about.
FIRE SIGNS: SAGITTARIUS – ARIES - LEO

SAGITTARIUS: Luck comes to you through your intuition, dreams and hunches. An insightful door opens as an angel on your shoulder protects and guides you. Despite any twists and turns, believe in you and your work and anything is possible this year.
ARIES: Luck comes to you through other people's resources as banks bring helping hands and help manifest a long-held dream. Small windfalls are possible. Any delays or adjustments will be worth the wait as it is all good in the end.
LEO: A lucky break could come your way tied to a home with either a new purchase or renovations that could add value to your property. This points to important endings and new beginnings that bless long term security for you. A roommate could help with expenses.
EARTH SIGNS: CAPRICORN – TAURUS - VIRGO

CAPRICORN: A lucky gift of a friendship brings an unexpected opportunity to manifest a long-term goal. The pooling of resources brings success and freedom so important it will offer wholeness into your life this year.
TAURUS: Lucky blessings smile on your personal and professional relationships. It will be a great year to marry or partner with someone (or a group) in business. Better communication helps resolve differences important to your heart this year.
VIRGO: Lucky times for your creative projects from authors, musical folks, decorators and the like. All public relations bloom as the public could be fascinated with you. Look out for short trips that could be hectic. Luck smiles on a new car.
AIR SIGNS: LIBRA – AQUARIUS - GEMINI

LIBRA: You don't like to rock the boat but this year speak up about your concerns. Luck follows your income covering a raise, promotion or a surprise bonus. The possibility of receiving a lump sum of money could come to you as a sale proceeds from property, a book advance or a simple gift.
AQUARIUS: Luck brings fated moments that touch your career. Watch out for the flow of opportunities as your public image attracts attention. Freedom brings a release from a current difficult situation that allow you an upward mobile leap.
GEMINI: Luck brings honors and recognition to you. Your daily tasks grow easier as you find it possible to start taking care of your obligations. It will be a good year to catch up and pay off debts.
Share This Page
---
Leave A Comment
You must be logged in to leave a comment. click here to login
Comments