---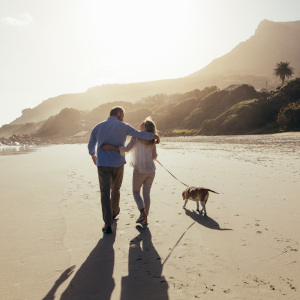 June is a month that brings excitement and fun, along with the summer solstice. Whether you're looking for love or working on your relationship, follow these tips to make the most out of the first month of the summer.
Aries
You may struggle to keep your patience with your significant other, but try to remember that the position of the heavenly bodies impacts misunderstandings. If you're looking for love, try online sites that match people based on compatibility.
Taurus
A new moon in your sign can give you the courage to launch a new relationship and give it your all. Give yourself downtime to prevent feeling exhausted and restless.
Gemini
For Geminis, the year has brought negative and positive changes. In June, you may find that your existing relationship goes through a period of struggles, but try to make the effort to maintain the bond.
Cancer
Although June will bring a steady or increased workload, take time for yourself and nurture your relationships. As you look for that special someone in your life, be patient with yourself and others.
Leo
For you, Leo, the year 2019 has brought optimism and excitement, giving you more confidence and enthusiasm to take on your tasks. You can approach your search for love in a similar way, presenting yourself confidently and looking at others positively.
Virgo
Although difficult experiences may have happened earlier this year, June is a new month to start fresh. Take the negative experiences and look at what you can learn from them as you continue to search.
Libra
The effect of Saturn may be causing you stress, leading to fights and disagreements with your significant other. Try to stay composed and calm instead of engaging in these arguments.
Scorpio
While your career may be flourishing, your love life likely has taken a backseat. Spend the month of June taking time for yourself. Toward the end of the month, you may find it difficult to make concrete decisions, so consult with an online clairvoyant for more clarification.
Sagittarius
During the month of June, you may feel a desire to connect with your spiritual or religious side. Use this opportunity to meet someone who may be feeling a similar desire in their life.
Capricorn
For a Capricorn, actions speak louder than words, so look for a partner who will do things for and with you that make you feel special. Focus on staying mentally and physically healthy as you continue on your quest for love.
Aquarius
You have been patient throughout the year so far and June will bring rewards for your patience. Your faith in yourself and your goals will be rekindled during this month, so get out and look to meet someone special.
Pisces
Keep your heart and eyes open this summer as you may experience something completely new and unexpected. Difficult storms will pass and you'll be left with a stronger relationship than before.
If you need clarification or additional tips about your love life this June, chat with a psychic online to get the insights you want. You'll be ready for love and all it brings to your life.
Share This Page
---
Leave A Comment
You must be logged in to leave a comment. click here to login
Comments