---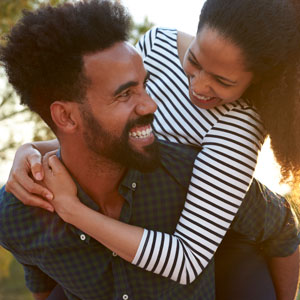 June marks the summer solstice, which means your love life is ready to heat up. Discover what this summer month has in store for you with love tips for every sign of the zodiac.
Aries
Once Arians transition into June, red-hot sparks are bound to start flying. Be ready to experience some challenging emotions along with those starry-eyed feelings.
Taurus
June starts on a wonderfully romantic and playful note for Taureans, and with a little effort, you can keep the love-focused fun going all month long. Later in the month, don't hesitate to take things for a serious turn to assess whether those sparks have staying power.
Gemini
For Geminis, enjoying the romance you're craving will take a little planning and scheming, but it's bound to be worthwhile. Put in the time and look forward to a sweet start to summer.
Cancer
June is the perfect time for Cancerians to push a few romantic boundaries. Make a little extra room for that new love interest, but don't set aside your self-care practice. After all, you'll want to be at your best to make the most of this summer month.
Leo
Leos are likely to feel pressure to make a romantic move early this month, but you can slow things down. Take the time you need, and you'll feel like your fiery self again in no time at all.
Virgo
June's romantic potential may not be clear to Virgos at first, thanks to a series of mixed signals and crossed wires. After an online psychic chat and a heart-to-heart with your love interest, you'll be feeling that summer sizzle later in the month.
Libra
A sea of relationship issues might threaten to drown Librans in early June. Give yourself space to focus on the good, and you'll emerge from the storm positively glowing.
Scorpio
Scorpios are more than ready to bask in the summer sunshine, so prepare for sparks to fly in June. This is the perfect month to try new things, get creative, and let that inspiration flow.
Sagittarius
June is positively brimming with romantic potential for Sagittarians. Those romantic feelings may come crashing to a halt as the month wraps up, but until then, you'll love letting go and enjoying the ride.
Capricorn
Summer has a tendency to twist, turn, and heat up Capricorns' romantic feelings until they're virtually unrecognizable. Not sure where to turn? Remember that as long as you go with your gut, you'll get just what you're seeking in love.
Aquarius
When it comes to love, Aquarians are bound to feel a major shift this month. Nothing may truly be what it seems. Take ample time to process everything before pursuing what appears on the surface to be a red-hot romance.
Pisces
From a romantic perspective, June resembles a roller coaster for Pisceans. After a sultry start, reality starts to set in by midmonth. In late June, get ready for even more sparks to fly as summer heats up.
Looking for more love advice for June? Connect with a love psychic to make the most of this red-hot month.
Share This Page
---
Leave A Comment
You must be logged in to leave a comment. click here to login
Comments