The aspects in June will shed some light on areas that have been avoided or hidden from our reality. It can potentially be a difficult transit for individuals in relationships that are unstable and lack healthy communication styles and work situations that are unfulfilling. Don't fret about disagreements since they allow us to address things that we tend to ignore until it's too late. Remember that after every storm, we have the benefit of the Sun or at least a chance to start anew.
Some of the general stressors in June have to do with are few planets that will be retrograde, one being Mercury in Taurus and the other Saturn in Aquarius, but Mercury will go direct as of June 4th, restoring balance. Of course, on the same day Mercury goes direct, Saturn will go into retrograde.
In a nutshell, June can be a bit of a roller coaster, primarily due to frustrations in being heard and delays in getting things accomplished due to both retrogrades and the aspects formed by Saturn to Venus. Always remember, regardless of what occurs, you will find situations will stabilize after June 19th.

June 2022 Monthly Astrological Forecast
The positions of the planets play an important role this month, so let's start by taking a deeper dive into the various transits and what you can expect as a result.
Personal Planetary Transits for Sun Signs, Moon, Mercury, Venus, and Mars
Sun in Gemini (May 21, 2022 – June 20, 2022)
During the Sun in Gemini, you will feel a surge of energy that may be equally productive and indecisive. There is a tendency to do more than one thing at a time and a strong desire to try new things and socialize a bit more than usual. Having increased energy is excellent for finishing a pending or on hold or starting new projects; however, there is also a tendency to get easily distracted, bored, or simply overwhelmed by having so many pending projects or activities. The key to managing Gemini energy is to stay focused, keep things simple, and pace yourself regardless of how much stamina you have. This period will allow you to reap the benefits of your efforts, and you will find that your efforts pay off in more ways than one.
Sun in Cancer (June 21, 2022 – July 21, 2022)
The Sun enters Cancer in mid-June, allowing us to regain some focus, slow down, and recover from our supercharged energy of Sun in Gemini. You find yourself wanting to stay home a bit more, relax with the family or close friends. You may still want to socialize, but you prefer being close to home. During Sun in Cancer, it is an excellent time to get things done at home, take care of your personal needs, and enjoy your time doing simple things. On June 27th, we have Mars in Aries sextile Saturn in Aquarius; there is a desire to regain some of the control you might have lost during Sun in Gemini when you were more prone to socializing. During this sextile aspect of Mars and Saturn, you will direct your energy towards finishing tasks and creating results.
Mercury in Taurus (June 4, 2022 – June 14, 2022)
Mercury, the planet of communication, kick starts the month going direct in Taurus on June 4th and remains there until June 14th. While in Taurus, Mercury tends to be well-grounded and mindful in its style of communication. Taurus gets to the point when it comes to communication, and it's not wishy-washy; however, making decisions takes time since they are meticulous. Mercury will transit out of Taurus and enter Gemini, where it gains momentum and seems to ignite.
Mercury in Gemini (June 14, 2022 – July 7, 2022)
In the sign of Gemini, Mercury finds its home, where it's naturally intensified and becomes exciting, witty, and sometimes moving in all directions at once. With Mercury in Gemini, you need to think fast and be quick to make decisions. The energy in Mercury in Gemini can be exciting, fun, and at times confusing, but seldom dull.
Venus in Taurus (May 29, 2022 – June 24, 2022)
The planet Venus rules the sign of Taurus. It brings an appreciation for all things beautiful, elegant, and magnificent. Venus in Taurus also creates a need for stability, commitment, and devotion. Typically, during Venus in Taurus transits, it is ideal for stabilizing relationships, provided all other aspects are favorable.
Venus Square Saturn (June 18, 2022)
In June, Venus squares Saturn, which can create some stress in relationships. The key to handling the aspects between Venus and Saturn will be to take your time expressing your thoughts; this way, you can avoid saying anything that can worsen things.
Venus in Gemini (June 24, 2022 - July 19, 2022)
In Gemini, Venus is light-hearted and enjoys adventure and exploring new things both alone and with company. In many ways, Venus in Gemini becomes a social butterfly who enjoys various types of people but is not always deep or committed. Venus is quite charming, easy-going, and fun in Gemini and does not take things too seriously or allow situations to create unnecessary stress. For relationships, Venus in Gemini can be a fun partner who keeps us on our toes with the unexpected. Commitment can be tricky since Venus in Gemini does not enjoy confinement based on traditional standards. However, it does not mean a person lacks commitment; instead, they need the freedom to feel they can be their authentic selves without confining to rigid rules.
Mars in Pisces (April 16, 2022 – May 23, 2022) 
Mars becomes a bit more chill in Pisces than in Aries; however, it can be restless and, at times, a bit edgy.  Mars in Pisces is quiet and non-confrontational, but it does not mean things do not impact them.  You know what they say, "it's the quiet ones you have to watch out for." In Pisces, Mars saves its energy for what matters and seldom wastes time expressing strong emotions.
Mars in Aries (May 24, 2022 - July 7, 2022)
With Mars in Aries all month long, we feel strong, energetic, and handle more things that get tossed at us. During the transit of Mars in Aries, our confidence level is high. We seem to fear nothing, which means we may engage in situations without thinking or worrying about consequences. Remember, just because you feel strong does not mean you can bench-press the entire world. It would be wise to think before leaping and conserve yourself when you need to use the extra energy.
Full Moon Aspects in June 2022
Full Strawberry Moon in Scorpio - June 14, 2022
The Full Strawberry Moon takes place under the Sun in Gemini, which will create an opposition to the Moon in Sagittarius. Expect some tension and uncomfortable conversations. Keep in mind Sagittarius can be a bit impulsive when it comes to saying what is on their mind, which can cause some flare-ups with individuals who are a tad sensitive.
Planetary Transits of the Outer Planets. (Jupiter, Saturn, Uranus, Neptune, Pluto)
Jupiter in Aries
Jupiter will be in Aries from May 12, 2022, until May 17, 2023. In Aries, the transit of Jupiter stirs a need for freedom of expression and self-reliance. This transit will help us become more independent and self-directed. There may be periods of disagreements among peers who do not see eye to eye with our ideals. During this cycle, you will feel unstoppable and ready to tackle things you had postponed previously. It is a perfect time to start new projects that require courage and determination.
Saturn in Aquarius
Saturn in Aquarius began on December 18, 2020 and lasts until March 8, 2023. However, we now have a Saturn retrograde period starting June 4, 2022, through October 23, 2022. Most folks get worried when they hear the word retrograde due to some notorious aspects connected to other planets. However, a retrograde is a period to review or revisit unfinished business associated with the planet. During the retrograde in Saturn in Aquarius, we find ourselves exploring patterns and behaviors we feel we need to change or improve. It is a decent time to enter therapy to help you let go of past practices or seek coaching in areas you want to improve, as well as upgrade personal self-care or self-improvement regimen.
Uranus in Taurus
Uranus in Taurus happens between May 15, 2018, through April 27, 2026. The creative energies seem to flow nicely during the transit of Uranus in Taurus. There is a need to express oneself through various creative outlets, from dancing to drawing to crafting. There is inspiration all around that heightens visual appreciation and a need to share it through creative expression. In addition to feeling more creative, individuals will refuse to follow traditional ideals and may appear rebellious or simply uncooperative because of sticking to their principles.
Neptune in Pisces
Neptune in Pisces began on February 3, 2012 and lasts until March 30, 2025. The transit of Neptune in Pisces during June creates a Square to Sun in Gemini from May 21 until June 20. When Neptune squares Gemini, there is too much time wasted in overthinking and daydreaming about possibilities, creating distractions and delays in areas that require immediate attention. It can be a good aspect for enhancing the imagination and stirring the creative flow, but one can remain stuck in the planning stages.
Neptune in Pisces will trine Sun in Cancer from June 21, 2022, until July 21, 2022. The trine between Neptune and Cancer enhances intuition and the ability to understand hidden messages. You find yourself connected to others empathically and being able to understand the needs of others with precision during this transit.
Pluto in Capricorn
Finally, Pluto in Capricorn continues its crawl along from November 27, 2008, until January 14, 2024. June features Pluto direct in Capricorn which recently entered the retrograde status on April 29, lasting until October 8, 2022. The impact of the Pluto retrograde in Capricorn will be felt for five months. During June, Pluto in Capricorn will oppose the Sun sign of Cancer as of June 21, and last until July 21. Typically during Pluto retrograde, you can find yourself wanting to unveil hidden mysterious as well as things that have been confusing and self-destructive. During the transits when Sun in Cancer creates and opposition to Capricorn, you may find yourself feeling uneasy and conflicted by some of the truths you uncover; however, the planetary nature of Pluto allows you to learn from conflict rather than become victimized by it. Think of Pluto as denial exposing the truth and releasing you from denial, which can be initially disturbing, but ultimately freeing.
For all things astrology, check out our Psychic Source Astrology Guide. Learn even more about the planets and how they impact your life.

Love Tips for Every Zodiac Sign – June 2022
To help you make the most of the aspects of this month, here are some tips: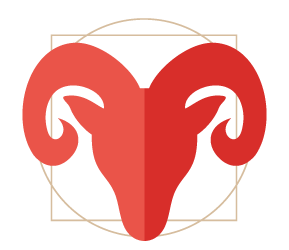 Aries (March 21 – April 20)
The aspects in June will bring you opportunities in the romance and career sector, especially from June 14 - 24, when things reach their peak. The transits of Jupiter in Aries create blessings galore, and with Mars in Aries, you will have the energy required to take advantage of your good fortune. Take advantage of the transits to solidify a significant relationship, work on career goals, or personal self-improvement.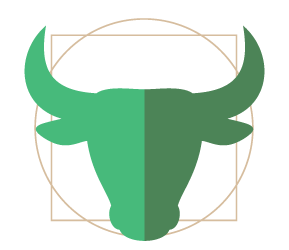 Taurus (April 21 – May 20)
During June, Mercury will be in Taurus until June 14 and Venus until June 24, which will bring some attention to your love life, whether you are involved or single. In addition, Jupiter and Mars will be in Aries, giving you a booster in both your career and love, especially after dealing with challenges created by Mercury Retrograde. It is an excellent month to take advantage of pending projects in your career since it will generate some solid and long-term results. Romance will tend to evolve slowly but steadily, producing long-term commitments.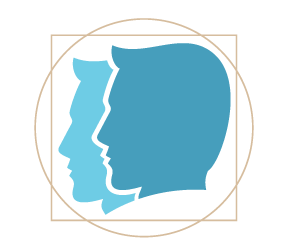 Gemini (May 21 – June 20)
The month of June will bring a mixed bag of blessings and a few challenges, which you turn into opportunities to address issues you were avoiding. The first week in June can be slightly tricky since Mercury will be in retrograde in Taurus until the 4th, impacting communication. There is the full Moon in Sagittarius on June 16, which opposes Sun in Gemini, creating erratic mood shifts and some disagreements. However, things will clear with the aspects of Mars and Jupiter in Aries will bring positive outcomes in your career front and add some spice to your love life. If you are single, it will provide you extra charm and wit to engage in new encounters.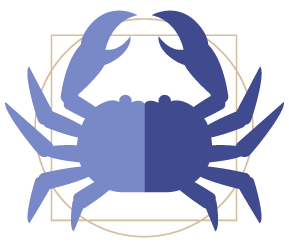 Cancer (June 21 – July 21)
The Sun will be entering Cancer on June 21, bringing forth a sense of renewal and much-needed emotional relief. The last few months may have been a bit challenging, but this month begins to allow you some ease and much-needed fun. You will be faced with Pluto in Capricorn opposing your Sun; however, you will overcome this period, as well as find inner strength and greater wisdom. In the romance department, you will find yourself having some cozy moments with your partners, and if single, you will enjoy some much-needed fun.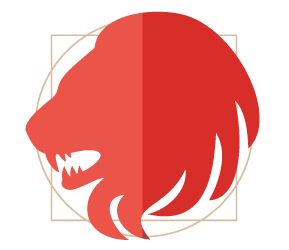 Leo (July 22 – August 21)
June transits with Sun in Gemini, Jupiter, and Mars in Aries, creating a favorable aspect to your Sun. As Jupiter and Mars in Aries trine your Sun, you will feel extra positive and recharged. During this period, you will take time to invest your energy in family and loved ones. You will also be inclined to take a calculated risk, perhaps invest money in areas that seem to produce positive results. For you, this month is about enjoying yourself and the company of those you love.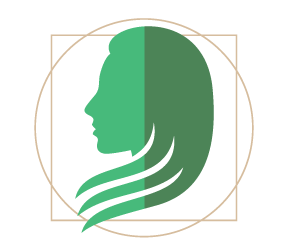 Virgo (August 22 – September 21)
The beginning of June starts a bit erratic, especially with communication and getting things done. Sun in Gemini, which is squared Sun in Virgo, can feel scattered and go nowhere fast; this transit can feel overwhelming and block the ability to see the positive. Mercury remains in Gemini until July 7, making communication challenging, especially with family and loved ones. If you are single, this is an excellent period to focus on your personal needs and self-care regimen. The key for June is to focus on things that bring balance and harmony, such as meditation, jogging, or listening to your favorite soothing music. Remember, the stressful cycle will ease up as Sun enters Cancer on June 21.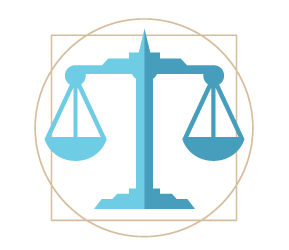 Libra (September 22 – October 21)
The Sun in Gemini is trine the Sun in Libra, and as of June 13, Mercury enters Gemini, also creating a pleasant aspect. This combination of Sun and Mercury brings the ideal symmetry for socializing and flirting. As Venus enters Gemini, you will feel like a social butterfly that may upset the more grounded types around you. Jupiter and Mars in Aries will be in opposition to your Sun, which brings some challenges. Jupiter in Aries creates impulsive patterns, such as overspending and recklessness, which can lead to overspending or upset those close to you who become worried about your behaviors. Your partner may not always see eye to eye with your newfound assertive energy bought on by Mars in Aries.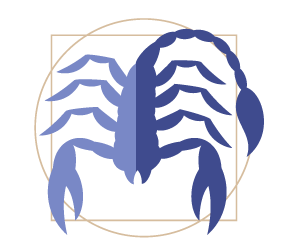 Scorpio (October 22 – November 21)
June starts a bit challenging due to the retrograde, and Mercury in Taurus opposes your Sun. Still, things ease up, especially after June 14, when Mercury enters Gemini. You will find June to be rather productive due to Jupiter and Mars in Aries, providing new opportunities in areas of work and career. You will find yourself able to complete projects and meet deadlines quite effortlessly during this transit. Starting June 4th, Saturn is retrograde in Aquarius, creating opposition to your Sun, making you a bit more serious, which works well with the aspects of Jupiter since it forces you to focus your intentions, especially around opportunities. You find yourself having fun in the department of love, especially once the Sun enters Cancer on June 21, which forms a trine to your Sun. If you are single, the end of the month is a decent period for "dating" and mingling, rather than establishing anything permanent since things will be moving quickly.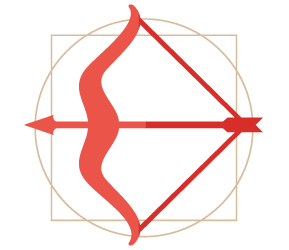 Sagittarius (November 22 – December 21)
In June, the Sun in Gemini creates an opposition to the Sun in Sagittarius. Yet, you prevail with a positive attitude since Jupiter and Mars in Aries form a harmonious trine to your Sun. Whatever you face in the area of communication while Mercury transits in Gemini from June 14 until July 7, you will overcome due to the favorable aspect of Jupiter. Mars, on the other hand, makes you feel invincible and fully capable of handling unfriendly encounters. The Full Moon in Sagittarius will be an excellent time for you to review your goals and set your intentions in motion. Regardless of your personal views, others, such as friends or loved ones, may find you challenging and struggle to handle your strong opinions.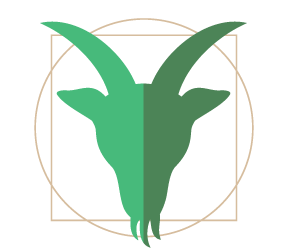 Capricorn (December 22 – January 19)
June can have some challenging moments for you due to the aspects of Jupiter and Mars in Aries, which square your Sun. However, it does often opportunities to face issues you have been postponing for some time. Keep in mind that a square aspect indicates areas that need addressing and require attention, which for a Capricorn it is a welcomed challenge. You will be mindful of your actions and revise your tactics with work and in your private life. As the Sun enters Cancer, your Sun will be in opposition, which means you will continue to deal with issues until you resolve them. Neptune goes into retrograde, which means you will find the solutions and answers you have been seeking, especially when dealing with others.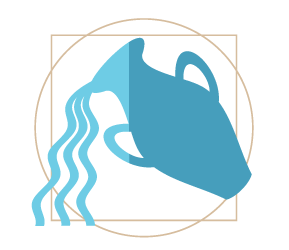 Aquarius (January 20 – February 18)
During the Sun in Gemini, you will feel revived and energized after Mercury goes direct and enters Gemini on June 14. You will feel extra charged and ready for anything this month, especially with Jupiter and Mars in Aries. Though Saturn is in Aquarius, it will be in retrograde as of June 4th, giving you a solid foundation for manifestation and keeping your focus. Jupiter will open paths, as Mars gives you the needed energy for achieving your goals. During this month, you will feel you have finally reached vital milestones in your career or romantic relationships.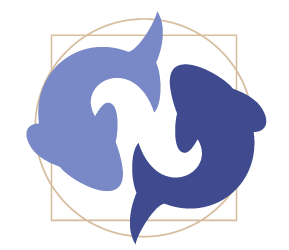 Pisces (February 19 – March 21)
The energy in June with Sun in Gemini squared Sun in Pisces, as well as Mercury in retrograde until the 4th can be overwhelming and especially when trying to keep your focus. As Mercury enters Gemini on June 13, you may find others, whether romantic or platonic seem to misunderstand what you are trying to convey. You may find you reach your peak of frustration, especially during the Full Moon in Sagittarius, which squares your Sun. Relief comes when the Sun is entering Cancer on June 21 trines your Sun, giving some relief from all the tension and frustrations stirred up during this period.
Monthly Love Tips Provided by Psychic Minerva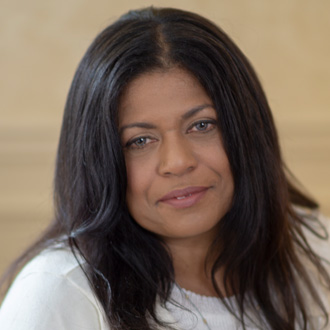 Get a Reading with Minerva x3180
About the Author
Minerva is a skilled Psychic, Tarot reader, Intuitive Coach, Interfaith Minister, and Reiki Master with a Degree in Psychology. She has more than 35 years of working as an intuitive coach and a psychic reader. Minerva, a Native New Yorker who enjoyed a career as a therapist and metaphysical teacher for over 30, has retired and is now devoted to doing psychic readings and writing. Minerva's intuitive skills and experience as a therapist provide her with a solid background for exploring various heart and soul topics with compassion and deep understanding.