---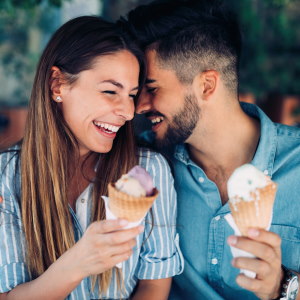 June promises to be an intriguing month. The full moon on the fifth will help you wrap up big projects. On June 18, Mercury will go retrograde in Cancer, sparking some emotional conversations. The new moon on June 21 offers opportunities for new beginnings, though many will find that this involves making a difficult choice. Learn more about what you can expect for your love life this month by checking the horoscope for your zodiac sign below.
Aries
Romantic energies are running high. If you're single, expect a love interest to enter your life around the middle of the month. Those with a partner may find an opportunity to take a trip together.
Taurus
Your partner will be particularly appreciative of your natural tenderness. If you're single, your extreme optimism this month is likely to impress one of your friends and cause them to see you in a new way.
Gemini
Emotions are running high for you. Be careful of making any rash decisions. Whether single or partnered, this is a time for caution and thoughtfulness.
Cancer
If you have a significant other, make the effort to give them extra time and attention this month. Single Cancers will have lots of admirers, but they need to be careful about toying with others' emotions.
Leo
Expect a very social month with lots of enjoyable encounters. If you're in a relationship, it will remain steady. Those who are single should proceed slowly and enjoy the ride.
Virgo
An old flame will re-enter your life this month, creating a temptation to return to old patterns. It's best to resist and simply remain friends.
Libra
You may feel lethargic in your love life and prefer spending time alone. You can indulge in some quiet time but should reemerge around June 24, as you'll find an exciting opportunity to reshape your life.
Scorpio
This is a month of temptations. A no-strings-attached relationship will present itself to single Scorpios, but you should resist. If you're in a committed relationship, stay the course.
Sagittarius
Your romantic affairs will become clearer this month. Though you've been confused lately, expect to find fresh insights into how to proceed. Consider a love tarot reading for extra guidance.
Capricorn
If you're single, you may meet someone now that will eventually become a love interest, though you should take it slow. If you're in a relationship, expect your communication to improve and provide new insights.
Aquarius
The single Aquarius should take a chance now because the outcome will be favorable. If you're in a relationship, trust your intuition. It's pointing you in the right direction.
Pisces
You will experience some turmoil in your romantic life. Take care with your words as you'll be tempted to say something that you'll later regret.
To learn more about your horoscope this month, consider getting a personalized astrology reading from a professional.
Share This Page
---
Leave A Comment
You must be logged in to leave a comment. click here to login
Comments