---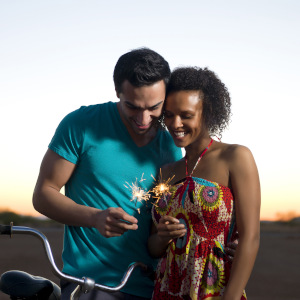 Are you wondering what July has in store for your love life? Thanks to information provided by our love psychics, you can take a sneak peek into the potential romantic flings and passionate encounters this summer holds.
Aries
Love between you and your significant other will be enjoyable and drama-free this month. Enjoy quality time together by sharing things you didn't know you had in common.
Taurus
Summer love is in the air for Taurus. Singles entering relationships this month have a greater chance of connecting with marriageable partners. If you're already married, you and your spouse will enjoy harmonious love and passion throughout July.
Gemini
As a Gemini, things are a bit complicated when it comes to love this summer. The beginning of July sees you in a dominating role, but the relationship turns harmonious by the end of the month thanks to welcoming compromises.
Cancer
Both you and your partner are focused on individual interests and scholarly pursuits this month. Run with it, but don't forget to make time for each other. Singles focused on academics or career growth will find it easier to enter into a relationship this July.
Leo
This month, Leos in committed partnerships should focus on clearing any misunderstandings before the Mercury retrograde hits on July 9. Improving your relationship before then ensures a fantastic and passionate love life that will carry you through the summer.
Virgo
As a Virgo, being more focused on yourself this July can lead to a strained relationship with your partner. While you're fully capable of being independent, that determination is nothing without the love and support of loved ones. Don't be afraid to reach out and draw your spouse closer.
Libra
As a single Libra, you might find yourself falling into a relationship quickly this July, especially with someone you meet through volunteering or other humanitarian activity. For married Libras, romance in the relationship peaks in early July before the Mercury retrograde, so take advantage of it!
Scorpio
Scorpios have an incredible romantic outlook in July. Married couples experience greater potential for pregnancy, while singles have a good chance to meet their life partners at social gatherings.
Sagittarius
Sags in existing relationships should focus on fun this summer. Romance is nice, of course, but don't forget the adventure! Singles will have an easier time dating all month long.
Capricorn
Love is highly sentimental to Capricorns, and your love life will be harmonious and blissful. If you're single, don't rush into a relationship this month. Take your time and get to know any potential partners first.
Aquarius
Aquarians exude social confidence this month, leading to more dates. Chances of pregnancy increase, so take any necessary precautions.
Pisces
Singles need to work on their social skills this summer to form long-lasting relationships. If you're married, you might feel more loved this July than normal, so enjoy it!
For more insight into your summer love life, chat with one of our online psychics.
Share This Page
---
Leave A Comment
You must be logged in to leave a comment. click here to login
Comments