---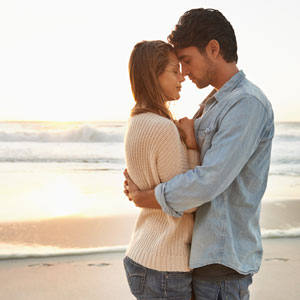 Whether you're seeking summer love or a long-lasting partnership, July is the perfect time to pursue that spark. Discover what July has in store for your love life with tips for every sign of the zodiac.
Aries
For goal-oriented Arians, feeling a little lost in love can be upsetting. Rather than letting an unsettled feeling cast a cloud over your summer, think about what you want and work those flirtation skills to get your love interest's attention.
Taurus
July is likely to begin on an ambivalent note for Taureans, but you'll know how you want to proceed after a psychic love reading, a serious gut check, and ample time for self-care. This month, take all the time you need to ensure you're making the best choices for your love life.
Gemini
For Geminis, ambitious summer romance goals may cause that flicker of a flame to go out completely. Rather than focusing on making something happen, open yourself to the possibilities and let love find you in July.
Cancer
Starting to get the sensation that you've been rushing your relationship? July is the perfect month for Cancerians to step back and slow things down. Rather than moving too quickly, enjoy the little things in love and give yourself permission to experiment.
Leo
Leos are no strangers to fiery conflicts, and the spirited clashes you have with your love interests this month could really fan the flames. Embrace these disagreements and use them to learn what makes you both tick.
Virgo
As giving as Virgos tend to be, this month is the ideal time to try something different. Let your love know exactly what you want, and enjoy taking a little for a change.
Libra
Relationships can require tons of work, but July is a great time for Librans to take a break from the hard part. Treat yourself to some much-needed self-care, and then let the sparks fly.
Scorpio
Summertime shouldn't be stressful, especially when it comes to love. If your relationship has you feeling overly tense, give yourself the time you need to relax and destress before recommitting to romance.
Sagittarius
Sagittarians tend to shine in the summertime, particularly when it comes to making connections. Spread your good vibes far and wide in July, and you could create just the spark you've been seeking.
Capricorn
The long summer days and hot summer nights are likely to put Capricorns in a dream state this July. Don't hesitate to put your highly driven approach on hold this month and let your desires lead you toward romantic insights and red-hot realizations.
Aquarius
For Aquarians, whether you've set your sights on a new flame or you're in a long-term partnership, you know exactly what you want this month. Communicate clearly, turn up the charm factor, and you could find your wishes totally satisfied by late July.
Pisces
Just because you don't know what you want in love doesn't mean it won't find you. In July, open yourself up to the possibilities of romance. You might be surprised at the excitement you could discover.
Want to make sure you're maximizing this red-hot month? Chat with a psychic online to gain more insight into how to live your best life this July.
Share This Page
---
Leave A Comment
You must be logged in to leave a comment. click here to login
Comments