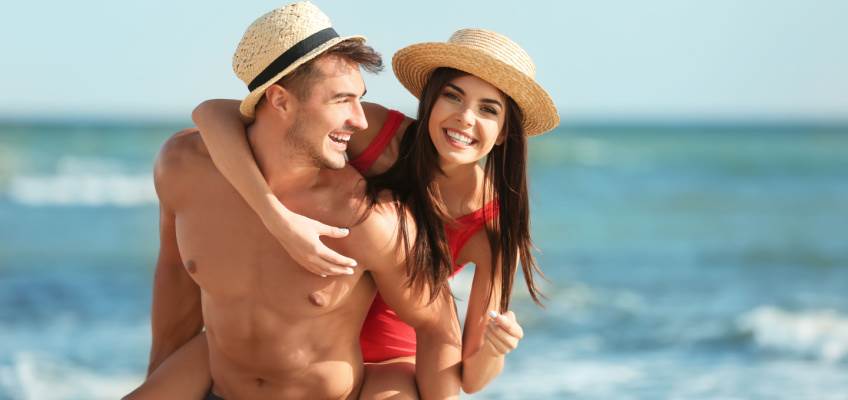 The month of July reminds us of ourselves as well as others. The elements of Water and Fire create emotional and passionate interactions with others that can be stressful. It is essential to pace yourself and focus on personal needs and projects. July is about practicing self-care and taking the time to do things that matter to you for a change rather than leave yourself last. Remember, you can only be there for yourself if you are exhausted. 
July 2023 Monthly Astrological Forecast
The energy of the Sun in Cancer (June 21 - July 22) is all about emotional awareness, empathy, and connecting to others, especially family or those who live with us. We tend to become super alert and sensitive during this period, making us ultra-vulnerable compared to other periods. However, through our vulnerability, we learn things about ourselves and our relationships that will allow us to grow. Whether connected to others, we gain much-needed insight and awareness during this period. It is an excellent time to meditate, take some time to rest, and revive your energy, since tapping empathetically to others will make you feel emotionally exhausted.
Sun in Leo (July 23 – August 22) is a perfect cycle for allowing yourself to take an emotional break and focus on and enjoying things you tend to avoid when. During Sun in Leo, take time to enjoy the little things, whether it is taking time to be alone and replenish yourself or simply have lunch with friends or loved ones. It is also a significant time to travel and treat yourself, so get a massage or something you need. Sun in Leo reminds us that self-care is essential, especially if you want to be there for others. It is time to have fun and focus on yourself. Sun in Leo is about living life entirely and making no apologies for it.

Love Aspects as Influenced by the Moon, Mercury, Venus, Mars, and Sun Signs Transits
Full Buck Moon in Capricorn - July 3, 2023
The sign of Capricorn is typically driven, purposeful, and thrives under pressure. When the Moon is full and situated in Capricorn, there is a sense of stability and fulfillment in all areas, from career to relationships. The Full Moon provides us with the clarity and confidence needed to accomplish almost anything; it is a great time to meditate on specific goals we are trying to achieve.
Moon Ritual:  Get a black stone and a green candle. Meditate on a specific goal you wish to achieve for this month.
Mercury in Cancer - June 27, 2023 - July 10, 2023
Communication patterns are much more emotionally charged when Mercury is in Cancer. We may feel more sensitive and read into things more than we should. The main reason we are much more sensitive during Mercury in Cancer is that we become more empathic and in tune with the emotional states of others, making us a lot more vulnerable than usual. During extreme vulnerability, we may find ourselves personalizing things a bit more, yet at the same time, we can be more compassionate and understanding. We find ourselves relating more when we engage in deep conversations. In many ways, Mercury in Cancer helps us gain better insight and understanding of others, especially our romantic partners.
Mercury in Leo - July 11, 2023 – July 28, 2023
Communication is quite expressive and straight from the heart, yet not as emotionally charged as in Cancer. There is confidence and assertiveness under the aspect of Mercury in Leo, which allows even shy individuals to find the courage to share their thoughts without second-guessing themselves. The advantage of Mercury in Leo is that you share your feelings with more clarity and less fear, even if you feel unsure. In terms of romantic feelings, the aspects of Mercury in Leo allow you to express your romantic feelings with ease, even if nothing concrete develops.
Venus in Leo – June 5, 2023 – July 22, 2023 (Direct)
Venus in Leo is charming and daring to take a risk regarding love. It has no qualms about allowing others to feel desired and wanted. During this period, you may feel a strong desire to be more social and engaging with others, allowing you to meet new people and visit new places. It is a great time to enjoy the little things and treat yourself well, especially before Venus goes retrograde starting July 23 (see below.). During the Direct cycle of Venus in Leo, take advantage of the cycle and do your shopping, remodeling, or adding your finishing touches to any project before the retrograde. And speaking of that…
Venus in Leo July 24, 2023 - September 4, 2023 (Retrograde)
All planets have a Retrograde period; however, this cycle's duration varies. Venus will be in retrograde for 43 days, beginning July 24, 2023, and going direct on September 4, 2023. Typically, during a retrograde, we tend to reassess or revisit patterns and elements ruled by the planets in retrograde stations.
In the case of Venus retrograde, it is not the ideal time for starting new relationships or getting married. It is also not a perfect period to begin any beauty regimen or diet or spend money on plastic surgery or major augmentation procedures. Nor is it an excellent time to make significant wardrobe changes, home renovation, or anything that deals with beautification. In general, avoid starting new projects or self-improvement regimens unless you don't mind redoing what you started. It's okay to do maintenance work on preexisting projects or stick to what was established before the Retrograde, so don't use the Retrograde as an excuse to stop working out or sticking to your diet.
During the 43 days of Venus retrograde in Leo, you will want to invest in new items, mainly because you feel dissatisfied with the status of everyday things. You may want to change things, whether its beauty related, relationship status, or the interior of your home. The urge to change comes from feeling disconnected, dissatisfied, and bored with how things "look" or "feel." It is wise to wait until the retrograde passes since what you may be experiencing is transitory, and you may find yourself changing your views once the Retrograde is over. Waiting until Venus goes direct in early September can save you tons of money and unnecessary regrets from spending or acting impulsively due to emotional dissatisfaction.
Mars in Leo May 20, 2023 – July 10, 2023
Mars in Leo is quite charming as well as enthusiastic in the area of love and romance. You can expect a period of intensity and over-the-top generosity that can be both exciting and unexpected. You have the urge to be expressive and fearless, diving into situations without thinking or worrying about outcomes. It can also be tricky for your finances since you may spend more than you can afford during this period. Also, you may be quicker to say things without thinking of the consequences, so it is wise to pace yourself to avoid potential problems.
Mars in Virgo July 11, 2023 – August 26, 2023
During Mars in Virgo, you become more analytical and less impulsive. Though you may still assert yourself as you did during Mars in Leo, you tend to pause and think a bit more before diving into situations. Mars is mindful and contemplative in Virgo, not forceful nor explosive but steady and calculating when it comes to action. You may become a tad more methodical and prone to wait longer to say or do things. You spend more time conserving your energy and time for things that matter rather than jumping into situations abruptly. Your passions are slower than Fire signs but steady and enduring.
For all things astrology, check out our Psychic Source Astrology Guide. Learn even more about the planets and how they impact your life.

Love Tips for Every Zodiac Sign – July 2023
Each month brings us an opportunity to improve or enjoy elements in our personal lives and love connection. Let us review each sign and see what lies ahead.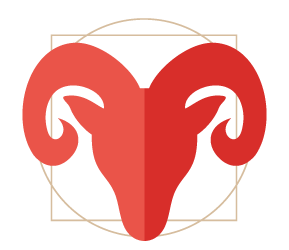 Aries (March 21 – April 20)
The beginning of July can feel like you are waiting, and nothing is happening fast enough. Things take a while to manifest, but do not fret; you will start to see things improve, especially in romance, around the 2nd and 3rd week of July. The planets Mercury, Venus, and Mars will create a trine to Sun in Aries between July 7 and 14, impacting your love life positively. However, when Venus in Leo goes retrograde on July 23 until September 4, avoid any changes in your relationship status. If you meet someone during this stage, wait until after September 4, to make it official, or if you wish to get married again, wait until after or do it before July 23rd. Best days: July 1, 5, 9, 10, 14, 19, 28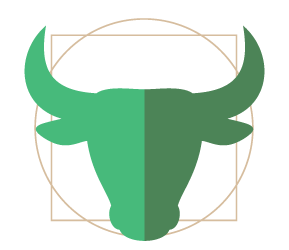 Taurus (April 21 – May 20)
The month of July with the Sun and Mercury in Cancer creates a sextile to Sun in Taurus and brings on social opportunities for gatherings and meeting new people who share common interests. The aspects of Venus and Mars in Leo will make you feel unstoppable, which can create some risky behaviors such as overspending and a tad of indulgence in rich foods. Enjoy Leo's transits fully but avoid impulsive decisions or significant changes when Venus enters the retrograde phase. Best days: July 3, 7, 11, 12, 16, 21, 30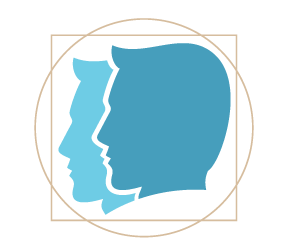 Gemini (May 21 – June 20)
During July, with Sun and Mercury in Cancer, you may feel a bit emotionally sensitive due to an empathetic surge. Your emotional state will increase your need for closeness and affection for others. As Mercury joins Venus and Mars in Leo, you will engage in romantic gestures that may be over the top for your typical style. Enjoy this period; just be mindful of overspending or jumping into marriage commitment during Venus retrograde, which starts July 23 and until September 4. Best days: July 1, 5, 9, 13, 14, 18, 23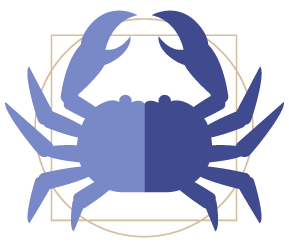 Cancer (June 21 – July 21)
This month brings you the opportunity to manifest some of your deepest desires. The tendencies to hesitate and second guess yourself diminish under the aspects of Mars and Venus in Leo. This month, you are bolder and less shy about going after things you desire. Mercury in Cancer conjuncts Sun in Cancer until July 9, making it easier to communicate from your heart and express your true desires, which allows you to get what you genuinely want during this period. Best days: July 7, 11, 16, 17, 21, 26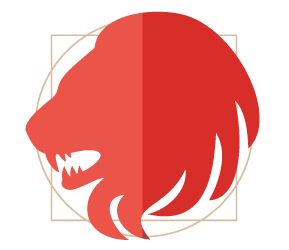 Leo (July 22 – August 21)
The aspects in July provide the tools needed to amplify significant areas in your life. Though things have been unstable in prior months, you find yourself moving towards achieving long-awaited goals. Your love life is intensified while Mercury, Venus, and Mars create a conjunction with Sun in Leo. You may desire to make dramatic gestures of love and affection to those you care about. However, whatever you do, avoid jumping into marriage during Venus retrograde, which begins July 22 and until September 4, 2023. Best days: July 1, 9, 14, 19, 20, 24, 28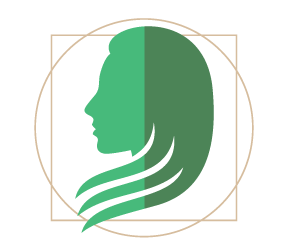 Virgo (August 22 – September 21)
This month allows you to enjoy the company of others as the Sun and Mercury in Cancer sextiles Sun in Virgo. You find yourself craving company and social interactions. Venus and Mars will be stationed in Leo, bringing your fun side to the surface, and allowing you to be open to dating and flirting, especially if you have been single. Mars changes gears into Virgo after July 11, giving you an additional energy boost. Avoid abrupt investments or sudden changes, especially while Venus is in Leo retrograde from July 23, until September 4. Best days: July 3, 11, 16, 21, 22, 26, 30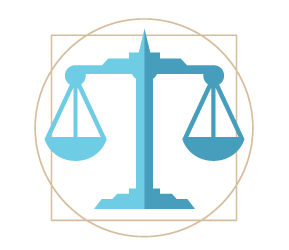 Libra (September 22 – October 21)
Sun and Mercury in Cancer may create emotional fluctuations at the beginning of July. As Mercury joins Venus and Mars in Leo, you find yourself determined to enjoy yourself in a big way. Don't be surprised by the surplus of opportunities that present themselves in your career and romance sector. Things will seem bigger than life in July, allowing you to make vital changes; however, examine your options before leaping impulsively. Remember not to rush into situations without weighing your options, especially in the area of partnership, since Venus will be in retrograde from July 23 until September 4. Best days: July 1, 5, 14, 19, 24, 25, 28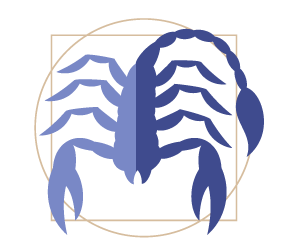 Scorpio (October 22 – November 21)
The Sun and Mercury in Cancer, which trine Sun in Scorpio, bring you the elements you need to examine your needs and desires deeply. As Mercury, Venus, and Mars enter Leo, you will find yourself going for the things you strongly desire to create a more fulling life for yourself. You may find yourself for a period being quite extravagant and adventurous. When Mars enters Virgo, you find ways to improve your health and take extra care of your overall welling being. Best days: July 3, 7, 16, 21, 26, 27, 30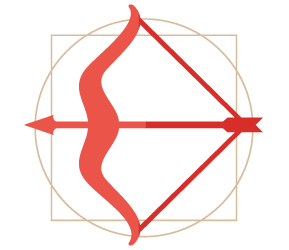 Sagittarius (November 22 – December 21)
July begins with Sun and Mercury in Cancer, making things a bit uncertain and unpredictable due to the emotional changes. However, the planets Mercury, Venus, and Mars will enter Leo, creating a trine to Sun in Sagittarius, offering an opportunity to ignite the quality of romance and heal previous relationship hurdles. It's a great time to spend quality with loved ones and family. Best days: July 1, 5, 9, 19, 24, 28, 29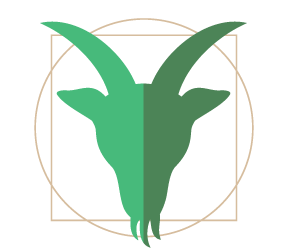 Capricorn (December 22 – January 19)
At the beginning of July, Sun and Mercury are in opposition to Sun in Capricorn, which allows you to keep yourself clear and focused on what you truly need. You find yourself taking this time to go after things you have postponed for months and enjoying yourself a bit more than usual. Venus and Mars in Leo motivate you to go after what you want without hesitation, and as a result, you find yourself achieving your heart's desire. Find yourself exploring new ways to enjoy current relationships, and if single, you are socializing more than typical. Best days: July 3, 4, 7, 11, 21, 26, 30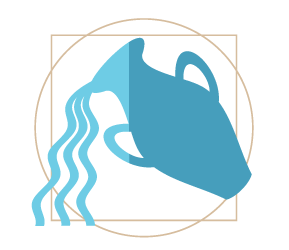 Aquarius (January 20 – February 18)
July can be tricky for you, with Sun and Mercury in Cancer, since it increases your emotional vulnerability, which is not a place you typically enjoy. Still, it does allow you to connect deeply with others. Mercury joins Venus and Mars in Leo, forming an opposition aspect to Sun in Aquarius, creating an opportunity to evaluate essential areas in your life. You find yourself wanting to improve and make necessary changes during this period, specifically in the area of career and relationship. It is a great time to enjoy your relationships and spend quality time with those you love. However, romance will be a big part of this month, so avoid impulsive actions, especially while Venus is retrograde between July 23 and September 4. Best days: July 1, 5, 6, 9, 14, 24, 28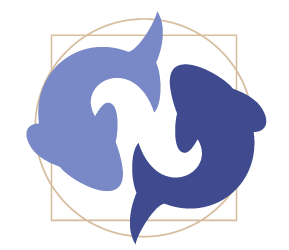 Pisces (February 19 – March 21)
The aspects of the Sun and Mercury in Cancer allow you to feel connected to your beloved on many levels. Mercury allows you to talk directly from your heart with compassion and empathy with those that matter to you. The elements of fire in Leo bring out the passion and confidence needed to share your feelings with those that matter. You will find yourself wanting to take risks and behave in ways that may seem out of character to those around you. Shine on and do your thing without worrying about the negative opinions of others. Best days: July 3, 7, 8, 11, 16, 29, 30
Monthly Love Tips Provided by Psychic Minerva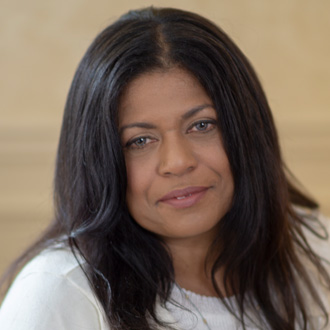 Get a Reading with Minerva x3180
About the Author
Minerva is a skilled Psychic, Tarot reader, Intuitive Coach, Interfaith Minister, and Reiki Master with a Degree in Psychology. She has more than 35 years of working as an intuitive coach and a psychic reader. Minerva, a Native New Yorker who enjoyed a career as a therapist and metaphysical teacher for over 30, has retired and is now devoted to doing psychic readings and writing. Minerva's intuitive skills and experience as a therapist provide her with a solid background for exploring various heart and soul topics with compassion and deep understanding.