---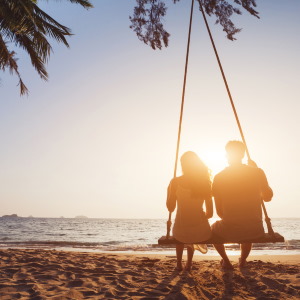 Mars and Venus have a strong influence this July, which will give a powerful boost to romance of all types. Venus increases the desire for a stable partnership while Mars adds sensuality to your encounters. The new moon on July 10 provides the perfect time to send new intentions and move forward purposely in your love life.
Aries
The planets are perfectly aligned to further your love life in July. Married couples will experience a boost in sensuality and romance for the first three weeks of the month, while singles will find new love.
Taurus
If you're single, look for love after the 22nd. Those in a relationship will experience ample sensuality. If you're hoping to grow your family, this is a good time to conceive.
Gemini
Though you may face some conflict with other family members, romantic partners will feel a strong bond. You will enjoy good communication with your partner or romantic interest.
Cancer
If you're single, you'll need to overcome the tension you're feeling to find a partner this month. Those in a relationship will experience smooth sailing, which is good because you may need your partner's support through some challenges at work.
Leo
If you're single, expect Mars to bring a suitable partner into your life around the last week of July. Those in a relationship will find that their bond only strengthens this month.
Virgo
Couples will find themselves facing some new experiences that will change things up but ultimately strengthen the relationship. The single Virgo will attract a new partner with their shining personality.
Libra
Expect a month filled with romance and inspiration, both for singles and those in a relationship. Your social life as a whole is very supportive and positive.
Scorpio
The single Scorpio will get a push from Mars to find a new love partner. If you're in a relationship, take the time to really listen to your partner. They have something important to tell you.
Sagittarius
Your summer vacations will yield opportunities for new romance, which is great for a single Sagittarius. If you're in a relationship, your whirlwind travel plans may cause some strife.
Capricorn
Venus is giving all your relationships a boost this month, so your friends and romantic interests will find you alluring. If you're in a relationship, focus on communication to strengthen your bond.
Aquarius
This is a social month for Aquarius. Couples will find that their relationship gets stronger in the company of good friends. If you're single, you'll find a potential partner at a social event.
Pisces
Your focus will settle on your work during the first part of the month, but the new moon on July 10 will help you shift your energy toward your partner or potential romantic pursuits. Venus will influence you to settle on a single love interest and give them your best.
For deeper insights into your love life this month, speak with a love psychic. You can get personalized advice for your exact sign and situation.
Share This Page
---
Leave A Comment
You must be logged in to leave a comment. click here to login
Comments