---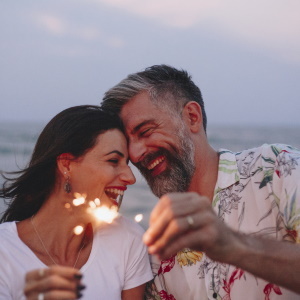 July brings us hot, steamy nights and the carefree spirit of summer. Whether you're preparing for a psychic love reading or are simply curious about what this July has in store for your love life, find your sign below for love tips from the stars.
Aries
This July, your love life will be smooth sailing with ample opportunities to find a deeper connection. Try reconnecting with old friends; you'll be surprised by the romance this invites into your life.
Taurus
Your practical nature will fight against serious romance, but Jupiter in opposition means that you will be especially lucky this July. Let yourself be swept up by a romantic spark.
Gemini
This July is a challenging time for love with your love planet, Jupiter, still in retrograde. Miscommunication will come easily, so speak carefully, and don't be afraid to ask romantic interests to clarify their intentions.
Cancer
July brings about a transition from rocky uncertainty to domestic bliss. Mid-July Mercury will leave retrograde in Cancer, allowing you to view love with a fresh perspective.
Leo
As the sun moves into your sign, you'll experience a surge of independence. Don't be afraid to put your needs first this month, and spend time reflecting on what you truly want out of a romantic partner.
Virgo
Your perfectionist nature could prevent you from truly giving yourself a chance at love while your ruling planet, Neptune, is still in retrograde, so you should take romance slow this month.
Libra
Proceed with caution this July, Libra, as turmoil is on the horizon in your closest relationships. Your love planet, Mars, experiences a solstice this month, and you too should take a pause in your romantic life to avoid any drama.
Scorpio
This month, focus on forming romantic connections with people who share your passion for your career. Cultivate shared interests instead of listening to your heart, and you'll be rewarded with the foundation for a lasting partnership.
Sagittarius
Love will be a challenge this month, but working through conflicts will help strengthen your existing relationships. Don't shy away from difficult conversations, and take a deep dive into the true causes of romantic turmoil.
Capricorn
July is an exciting time for you as we reach a full lunar eclipse in Capricorn at the start of the month, activating your ambition and sensibility. Now is a good time to wear your heart on your sleeve, showing others your giving nature.
Aquarius
You can expect a flourishing love life this July, but only if you are willing to compromise. Practice being more present in your relationships to reap the rewards of this romantic peak.
Pisces
July gives you the perfect opportunity to make big changes in love, whether you want to double down on a current commitment or begin a new flirtation.
For a more in-depth understanding of how your astrological chart will influence your love life this July, chat with a psychic online for a personalized reading.
Share This Page
---
Leave A Comment
You must be logged in to leave a comment. click here to login
Comments