If Only... Venus Square Neptune July 17 by Psychic Moira
Published Date 1/2/2020
Category: Astrology
---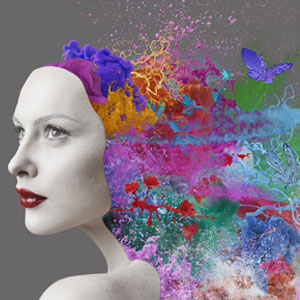 Get a Reading with Moira x7776
Venus is a gracious and compassionate influence, and her transits tend to be subtle. However, in the coming days we find Venus in a challenging square to nebulous Neptune. Monday, July 17, Venus makes a hard square to Neptune in Pisces. The pressure of the square between the planet of romance and the planet of imagination awakens lingering fantasies about what could have been. If only he could stop drinking, cheating, squandering my money. If only she lived nearby, was single, or liked my family.

It's not a very good time for taking risks with the heart. Stay clear of men of dubious royal titles and attractive strangers messaging you out of the blue. Be especially suspicious of the one that texts in the middle of the night for a booty call and follows up by ghosting you.

Balance the Energy
Venus Square Neptune couples are the legends of sad songs. Fortunately for us, Venus is currently in optimistic Gemini, and we're much more forward thinking and proactive. Assertive Mars moves into Leo (July 20) helping all to establish clear boundaries. The challenge of the Square is that we need to reconcile the qualities of both planets to create balance. At times, it will be difficult to know what you want precisely (Neptune). Some may feel a lack of self-confidence with Venus in Gemini, others will experience a sense of loss or fear of rejection. However, once you find your center and balance the energy, the going gets a lot easier. Focus clearly to get in touch with your heart and state your needs in creative ways.

Proceed with Caution
Although short-lived, the Moon's transits can powerfully influence emotions. Thursday, July 20th, the Moon and Venus connect in Gemini opposite Saturn in Sagittarius. The energy doesn't produce new relationship opportunities and can feel quite lonely for some people. Remember that everyone's feeling a little delicate under these (blessedly brief) aspects, and we should proceed with compassion and kindness. Look forward to the New Moon and Sunny Leo days to come!

Embrace your brilliance and be kind to one another.

Love and bright blessings,
Moira
Share This Page
---
Leave A Comment
You must be logged in to leave a comment. click here to login
Comments