How the Great American Solar Eclipse Effects Your Astrology Sign by Psychic Suzi
Published Date 8/20/2017
Category: Astrology
---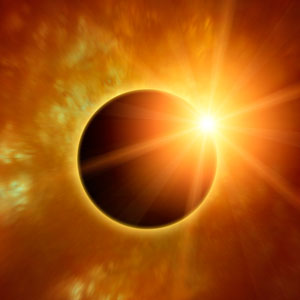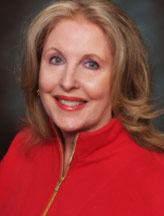 Get a Reading with Suzi x8046
As you've probably heard by now, tomorrow we will be able to witness what has been dubbed "The Great American Eclipse." This unique total eclipse of the sun takes place on 8/21/2017 at 28 degrees Leo and will completely move across the entire continental United States. It marks the first time a solar eclipse of this scope (spanning the entire country) has occurred in 99 years! For a few moments, a slim path of totality will race across the nation this Monday leaving behind a strange and amazing experience of darkness during the middle of the day.

What Does an Eclipse Bring?
In ancient times eclipses were seen with wonder and fear as the sun was associated with the royal king. It often was believed to be a bad omen heralding a possible loss in battle or the demise of the king. Today it is seen as an exciting event however it can be complicated in our daily lives. The rule is ten days before and three days after the eclipse, it is wise to delay commitments or assume anything is as it appears. It is the shadow that covers intentions, actions, and false information causing sudden misunderstandings, crisis or surprise after the shadow passes.

This intense fire eclipse is attached to other traveling planets during this event. From the aggression of Mars, war in Leo and impulsive action of Uranus impulsive action, expect sudden shifts in the independent fire sign of Aries. The topper (also at 28 degrees Leo) is the ancient royal star sign of "REGULUS" full of absolute power.

You can expect bold headlines and lots of "Breaking News" that will grab the public's attention as it cuts across the United States from Portland, Oregon to the Carolina's. It has a checked and difficult history bring dramatic events, close calls and scandals that can unsettle or divide the nation.

Not everyone will be profoundly affected by this eclipse but every astrology sign will have a spotlight on it allowing it to bring information to you that may need a second look. This could be a surprise or something positive or helpful that you need to know.

Discover How the Shadow of the Solar Eclipse Could Impact You.
FIRE SIGNS: LEO – SAGITTARIUS - ARIES

LEO: Don't assume the world will see you as you think they will.
The eclipse over shadows your body, public image and hidden power issues with open enemies.

SAGITTARIUS: Watch out for hidden issues tied to important choices.
The eclipse over shadows education, family at a distance and travel choices.

ARIES: Watch out for a romance that may have a hidden agenda.
The eclipse over shadows impulsive behavior, taking a gamble and alternative facts.
EARTH SIGNS: VIRGO – CAPRICORN - TAURUS

VIRGO: Watch out for deep fears that are clouding your judgment.
The eclipse over shadows your ability to rise above issues that unsettle you.

CAPRICORN: Watch out for the small print, details and legal promises.
The eclipse over shadows banking methods, rules and hidden control issues.

TAURUS: Watch out for family matters and long-term security.
The eclipse over shadows real estate deals that may appear too good to be true.
AIR SIGNS: LIBRA – AQUARIUS - GEMINI

LIBRA: Watch out for mixed messages in all forms of communication.
The eclipse over shadows friendships and groups events beyond your control.

AQUARIUS: Watch out for partnerships -- both professional and personal.
The eclipse over shadows legal promises, inaccurate advice and hidden motivations.

GEMINI: Watch out for artificial information, siblings and transportation issues.
The eclipse over shadows mixed messages pointing to people that are not listening to you.
WATER SIGNS: SCORPIO – PISCES - CANCER

SCORPIO: Watch out for tempting words about your career and status.
The eclipse over shadows things that don't feel right clouding the truth.

PISCES: Watch out for issues around obligations, bills, health issues and pets.
The eclipse over shadows quick answers (but not truth) that can cloud your intuition.

CANCER: Watch out for income concerns and self-esteem issues.
The eclipse over shadows insecurities and your ability to do better than you think.
Visit NASA's website for more information on where, when and how to safely view the solar eclipse on 8/21/17.
Share This Page
---
Leave A Comment
You must be logged in to leave a comment. click here to login
Comments