Holiday Gift Ideas For Each Astrological Sign by Psychic Suzi
Published Date 11/27/2013
Category: Astrology
---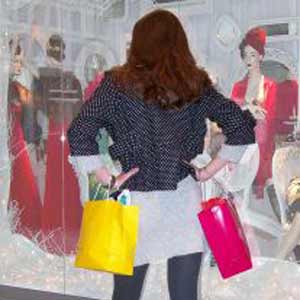 As we all know, choosing the perfect gift can be a daunting task. But knowing someone's astrological sun sign can certainly point you in the right direction. Let's take a look at some of the suggestions to help you with your holiday shopping list.
The Earth Signs
Earth signs tend to appreciate gifts that stand the test of time. Whether luxurious or practical the quality of the gift is important.

Capricorn: History books traditional items like heirlooms, watches or handsome leather goods.
Taurus: Fine linens, a great cook book, or a box of fine Suisse chocolates.
Virgo: A personalized daily planner, a gift card for a facial/massage at a day spa, or a book on planting the organic garden.
The Air Signs
Air signs tend to be a bit of a diverse bunch. They're often interested in the latest trends or curiosities.

Aquarius: Appreciates the newest toys in the computer world; tickets to an off Broadway show, or even an evening at a rare wine tasting.
Gemini: Any and all fun video games, the latest CD of their favorite musical artist, or a book of word puzzles.
Libra: An elegant cashmere eternity scarf, a pretty holiday pin, and a book of the Ralph Lauren Life Style.
The Fire Signs
Fire signs really get into the crazy fun of running around and shopping for the holidays. They like things that sparkle and appeal to their personal interests.

Aries: Tickets to their favorite sporting event, the full collection of the James Bond Movie series, and a personalized/engraved pen or pencil set.
Leo: A faux fur throw, tickets to a holiday ice skating event, or an elegant custom tree ornament.
Sagittatrius: A book on international travel, tickets for a comedy show, and a gift card for Victoria Secret.
The Water Signs
Water signs are truly the sentimental ones and the holidays are a big deal. They appreciate sweet, personal gifts.

Pisces: A charming wind chime, a framed photo of their loved ones, and a sentimental charm bracelet.
Cancer: A country-style quilted throw, yummy homemade holiday cookies, or a romantic movie like "Casa Blanca."
Scorpio: Tickets to the hottest magic show in town, a mystery novel, and some black, sexy silk pajamas.
Still think you need more help? Call an
astrologer
for the best insight on gifts. Happy holidays and happy shopping to all!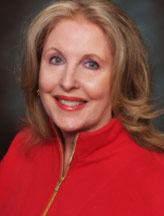 By Suzi x8046
Share This Page
---
Leave A Comment
You must be logged in to leave a comment. click here to login
Comments