Have No Fear - An Astrological Guide to Surviving the Latest Mercury Retrograde by Psychic Suzi
Published Date 1/21/2015
Category: Astrology
---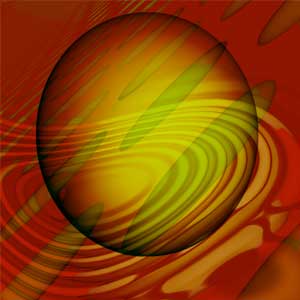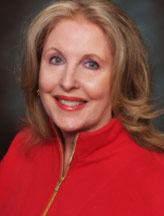 by Suzi x8046
MERCURY RETROGRADE: 1/21/2015 to 2/11/2015
Mercury retrograde takes place in the air sign of Aquarius and rules the internet—so make sure you back up your files! Tech zingers, mix-ups, and breakdowns could be magnified over this Mercury retrograde.
This cycle is all about "RE"… REthink... REsearch... REdo... REplace. It's not a good time to repair cars/computers or sign important legal documents. Triple check all travel plans, as sudden delays and lost luggage are common.

Let's take a look at where Mercury retrograde is highlighted for your sun sign and your rising sign (by the minute of your birth):
AIR SIGNS

AQUARIUS: The spotlight of "RE" for you is all about YOU and what you project into the world. Focus on your overall personal impression/body image and what you feel comfortable showing the world.
Review/Revise: Polish your personal and professional aura through reconnecting with your mind, body, and spirit.

GEMINI: The focus of "RE" for you is active in your area of family at a distance, travel/education, and your general outlook on life.
Review/Revise: The current family dynamic; view family members from a new window as well as balancing family events with other demands of your life.

LIBRA: This "RE" cycle for you is tied to all creative expression including lovers/dating, taking chances, and having a child-like curiosity.
Review/Revise: Let the child out in your creative adventures, take a chance, and think out of the box. Taking a second look at a possible personal interest might surprise you.
WATER SIGNS

PISCES: The spotlight of "RE" for you circles around hidden issues that could be holding you back, involving lack of trust or general insecurities from ghosts of the past.
Review/Revise: Look at personal self-esteem issues. Your independence and freedom could affect your daily courage.
CANCER: This cycle of "RE" centers around other people's money/resources from taxes/loans/insurance to inheritances.
Review/Revise: Your long term financial security and any money issues including real estate refinancing/major purchases/investments you're considering for 2015.
SCORPIO: This focus of "RE" for you is centered on your family clan. There will be major endings and new starts as well as land and inherited talents/gifts from family.
Review/Revise: How to better use your natural talents to build a more secure future to support your dreams.
FIRE SIGNS

ARIES: The spotlight of "RE" for you is tied to corporations/groups, organizations, friends, hopes/wishes and dreams. It also touches on good luck and surprise events beyond your control.
Review/Revise: Hopes and aspirations for your future career direction and relationship with coworkers to enhance your daily work space.
LEO: This "RE" cycle touches into all important partnerships from personal to professional. This also includes professionals you seek advice from like doctors, lawyers, accountants, as well as your mate.
Review/Revise: Important legal documents from mortgage to wills as well as those you're seeking advice on—look at any changes needed.
SAGITTARIUS: The focus of "RE" for you is directed towards your blood kin, brothers/sisters as well as aunts/uncles and cousins. The local area and transportation are also featured.
Review/Revise: Future short trips/family plans and how to fit them into your daily life better. It could be time to consider a new car/transportation.

EARTH SIGNS

CAPRICORN: The spotlight of "RE" for you is tied to money matters. This is about your income/personal resources from personal talents to self-esteem.
Review/Revise: Your personal resources; are they being put to their best advantage and is your income providing what you need as you go over future money plans and personal comforts?
TAURUS: This cycle of "RE" for you is all about your career/public status tied to the coming year of your work. You'll receive honors for a job well done or recognition by management.
Review/Revise: Future career goals and what new responsibilities you're open to so you can expand your career path.
VIRGO: This "RE" cycle is centered around your daily routine (9-5) work/people that work for you. Also accented are health/diet issues.
Review/Revise: Creating a better balance between work and rest with an eye on a more balanced diet regime in this New Year.
Share This Page
---
Leave A Comment
You must be logged in to leave a comment. click here to login
Comments