Happy New Year - Your Astrology Sign's Lucky Numbers for 2019 by Psychic Suzi
Published Date 1/3/2019
Category: Astrology
---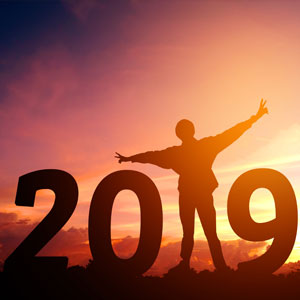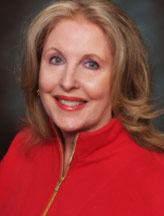 Get a Reading with Suzi x8046
Each year we cross into a universal year that activates a lucky number for each astrology sign. This powerful vibration spreads its magic over the entire year from January to December. It brings surprise elements of chance and change invigorating your life in 2019.

Look up your sun sign and discover your lucky magic for 2019 and enjoy the excitement it brings to your life!
EARTH SIGNS
CAPRICORN - Lucky Number: 4
This year is all about building and setting a foundation in place. Get organized, make plans, map out your course and watch the magic come into play. You may have to color within the lines this year, but it will be all worth it as the aroma of freedom and success are waiting to fill your life.

TAURUS - Lucky Number: 8
Think Big! It is a year of big business, big money and big dreams that find new life on the path to manifesting in living color. 2019 is a great year to open your own business, to meet a soulmate or even become a CEO of a company! Windfalls are possible from surprise places.

VIRGO – Lucky Number: 3
There is magic in the air that touches your creative soul. Listen to your intuition as inspiration could bring into form a creative project you've always dreamed of. If you write, sing, dance or simply work in Public Relations or Sales, this could be a banner year for you. What you start in 2019 will go soaring by the year 2021!
AIR SIGNS

AQUARIUS – Lucky Number: 5
You have the luck of the gambler with you. Sudden twists and turns bring opportunities you may have given up on. Travel could bring a meeting that changes everything. In your personal life, love at first sight could be just around the corner. Enjoy the adventure!

GEMINI – Lucky Number: 9
You will gain insights into what you really need at this time in your life. Release the past and eliminate people and things that are no longer providing value in your life. Gift yourself with a trip. The change in scenery will help clear your mind and like magic you will just know what is best for you.

LIBRA – Lucky Number: 13
This unique number has its own magic that can arrive with a knock on your door. A kindred spirit brings understanding, support and the "heart magic" you have been searching for. Your career could get a boost and sets a foundation in place to keep you happy for a long time. Go for it!
WATER SIGNS

PISCES – Lucky Number: 6
This wonderful number brings a year where you are taken care of as an angel wing rests on your shoulders. Your natural, kind people skills swell as it feeds your soul while you reach out to the heart of others. 2019 is a good year to consider a committed relationship… it's all about "heart magic!"

CANCER – Lucky Number: 1
It is time to stand up and say "Me First" this year. You naturally take care of everyone but for this special time it's about you. You can blaze a new trail. Leave an unfulfilling job or open your own business. Be brave and use all this positive energy to make your life better.

SCORPIO – Lucky Number: 11
This master number points to realizing a well of personal talent that just needs to wiggle out into the public view. If you must be a team player for a bit that's OK but keep things in forward motion. Teamwork can also touch your personal life. Magic lives in the eyes of one who like you has deep feelings about life and love.
FIRE SIGNS

ARIES – Lucky Number: 7
Mystery and magic live side by side for you this year. Trust your inner world. It holds surprises insights and wizard magic that will send you flying down the path to career success. Quiet moments will help you maintain your pace and leave your spirit renewed. The inner journey could result in an out of this world trip... believe!

LEO – Lucky Number: 2
You are a bit more sensitive this year so pace yourself as you stretch and grow. It's OK to accept helping hands. Women could be lucky and very helpful. Romance is in the air! Watch out for the magic of those eyes that twinkle when they look at you. Have fun!

SAGITTARIUS – Lucky Number: 22
It could be a flagship year for you and your dreams. You could be surprised to find yourself suddenly in the limelight. It is your magic year. Good timing, good luck and good talent will lead the parade as the right people notice you. Smile - you have earned all this great bounty!
Share This Page
---
Leave A Comment
You must be logged in to leave a comment. click here to login
Comments