---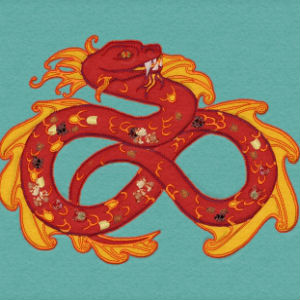 According to the Chinese Zodiac, we say goodbye to the Year of the Dragon and hello to the Year of The Snake on February 10, 2013 - shortly after the New Moon in Aquarius. The Snake is the sixth animal of the Chinese Zodiac, which consists of 12 animal signs.
A studious creature, the Snake corresponds with such colors as black, blue (light-blue), and green, as well as, the cosmic element of Water, which is characterized with mobility, dynamism, and changeability.
While the Dragon instilled people with energy, vitality and unbridled enthusiasm, often throwing "caution to the wind," the Snake, while active and, well. snaky, has a very seductive nature. This year is all about taking caution with research and investigation, planning ahead, and attention to detail. It's a great year to begin important work.
Additionally, the Snake represents deep transformation, healing and inner growth. Just like the Snake, this year allows us to slowly "shed our skin" as we acknowledge and understand the previously hidden reasons and causes for the dysfunction in our lives, while we release (shed) the past and move forward.

Here are some tips:
Create a safe space to work. The Snake likes protection, needs to feel safe and secure to utilize its special analytical skills. This is the year to make headway in slow and methodical ways. A new found ambition can also inspire you to be all you can be, while providing you with the follow through to actually achieve and accomplish your goals as you focus forward.
Overall, this year will be a good time for people to be cautious since the Snake can bring people unexpected changes, instability, and unforeseen changes. It is important in the year of the Snake to plan everything ahead of time, and weigh all options before taking any actions. You'll need to be more careful and intentional then ever. However, doing so will lead you to accomplishing many of your goals.
The following are years of the Snake: 1905, 1917, 1929, 1941, 1953, 1965, 1977, 1989, and 2001.
Famous people born in the Year Of The Snake: Ben Stiller, Bob Dylan, Brandon Lee. Burt Bacharach, Charlie Sheen, Condoleezza Rice, Constance Marie, Darwin, Dennis Quaid, Desi Arnaz, Dolores del Rio, Edgar Allen Poe, Gilbert Roland, Ismael Rodríguez, Jacqueline Kennedy, Keith Hernandez, Margo Albert, Martha Stewart, Movita Castaneda, Neil Diamond, Oprah Winfrey, Pierce Bronson, Plácido Domingo, President Abraham Lincoln, Robert Downey Jr., Ryan O'Neal, Sara Jessica Parker, Shakira, and Tim Allen.
Curious how The Year of the Snake will affect your 2013? Want to learn more about the Chinese Zodiac animal/sign you were born under... and what it all means? Give a call, and let's find out!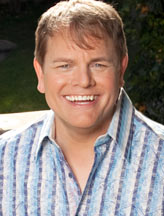 by Arthur x8237
Share This Page
---
Leave A Comment
You must be logged in to leave a comment. click here to login
Comments