---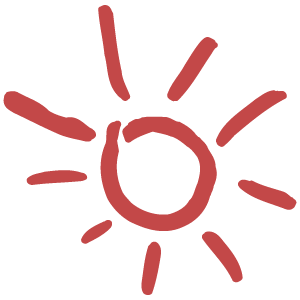 According to the Chinese Zodiac, we say goodbye to the Year of the Rabbit and hello to the Year of the Dragon, Monday, January 23, 2012. The Dragon is the fifth animal of the Chinese Zodiac, which consists of 12 animals signs. A legendary revered creature of myth, The Dragon (made up of different animals such as a tiger, fish, snake, and an eagle) is the only animal of the Chinese zodiac year that isn't real.  Also, the Dragon is not seen as a frightening evil creature - rather it is the ultimate auspicious symbol signifying success, happiness, outstanding luck, power, and wisdom. While the Year of the Rabbit could be considered tranquil, the Year of the Dragon brings excitement, unpredictability, exhilaration and strength. Those with an entrepreneurial spirit are favored to see much success in the coming year. The Rabbit filled people with a sense of cautious optimism. The spirit of the Dragon instills people with energy, vitality and unbridled enthusiasm, often throwing "caution to the wind" – which can be an ill-advised move: The Dragon is all about drama, so if you take unnecessary risks, you just might end up casting yourself as the star of your very own personal tragedy. As the world endures one of the worst economic meltdowns in recent history, it has been predicted that in the year of the Dragon, bold new leadership will help ease the circumstances of those suffering from the recent financial setbacks.  And since 2012 is the year of the Water Dragon, the liquid element is predicted to calm the Dragon's usually stormy nature, giving a thoughtful perspective to the troubles of the less fortunate. Overall, the Year of the Dragon will be a good time for people to be cautious because successes, as well as, some failures will be magnified. On a larger scale, disasters and fortunes will occur on a larger magnitude with many surprises!
Famous Dragon People:
Calista Flockhart, Colin Farrell, Courtney Cox, Courtney Love, Dinah Shore, Isabella Rossellini, Julia Ormond, Juliette Binoche, Reese Witherspoon, Roseanne Barr, Sandra Bullock, and Wynonna Judd, Jeffrey Archer, Michael Barrymore, Count Basie, Julie Christie, James Coburn, Bing Crosby, Neil Diamond, Matt Dillon, Placido Domingo, Kirk Douglas, Michael Douglas, Marlene Dietrich, Tom Jones, John Lennon, Nick Nolte, Al Pacino, Elaine Paige, Gregory Peck, Cliff Richard, Martin Sheen, Ringo Starr, Shirley Temple.
Curious how the Dragon will affect your 2012? Give a call, and let's find out!
Psychic Arthur x8237
Share This Page
---
Leave A Comment
You must be logged in to leave a comment. click here to login
Comments