Happy Birthday Cancer - Your Stardust for 2016 to 2017 by Psychic Suzi
Published Date 6/22/2016
Category: Astrology
---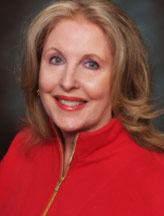 Get a Reading with Suzi x8046
The Sun enters Cancer on 6/20/2016. Cancer brings into our lives a caring nurturing quality, often considered the care giver sign of the zodiac. Despite Cancer's strong exterior, they are very sentimental, sensitive and security oriented. As one of the big foodie signs, many gourmet chefs fall under Cancer. Home is where the heart is for this astrology sign. This year points to major changes tied to home, family and inherited gifts. This could be natural talents that bloom or expanded property holdings.
Let's take a look at your sun sign and discover what the year ahead holds.
MONEY MATTERS
The big question is where are you putting your resources this year. Retirement investments or real estate both could prove very important at this time. By September when lucky Jupiter moves into Libra, it turns positive winds in your direction with the gift of other people's resources. Also your profile rises to the attention of the right people. Be willing to try to step out of your comfort zone make a fresh start and magic could happen.
Lucky Money Dates: 7/12/2016 - 8/5/2016 and 12/8/2016 - 1/3/2017
LOVE & ROMANCE
For the single hearted this year you could be scanning the horizon for a long term companion. The security of a loving best friend with romantic speaks could turn out to be the right fit. Not one to do sudden things this year you may surprise even yourself with the possible sudden engagement or marriage as the autumn leaves turn. For those of you married you could renew your heart with a special get away with your mate feeding that sentimental side of you.
Lucky Romantic Dates: 9/24/2016 - 10/18/2016 and 11/12/2016 - 12/8/2016
HOME & FAMILY
You may be given the opportunity to feather your nest with the purchase of a treasure like art or an antique that adds a special aura to your home. If single, you could consider taking in a roommate that could bring a smile to your face. Your home could also grow this year. Trust your intuition as you could fall into a lucky real estate deal.
SPECIAL BLESSINGS
Angel wings protect your home and family and could bless you with a special gift from a family member.
Share This Page
---
Leave A Comment
You must be logged in to leave a comment. click here to login
Comments