Halloween Bewitchments: Is Your Sign Affected? by Psychic Suzi
Published Date 10/21/2018
Category: Astrology
---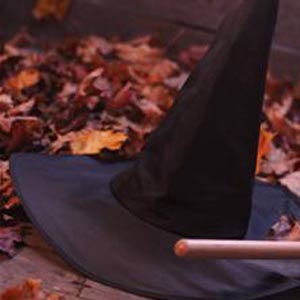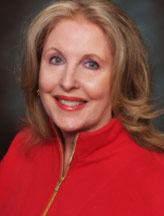 Get a Reading with Suzi x8046
Let's turn our attention to this fun mysterious mystical holiday: Halloween!

Visions of witches, warlocks, ghosts, ghouls, and an assortment of other colorful non-human spirits fill the thoughts of both children and adults.

It's fair to say we're both enchanted and fascinated by the glamour of this other-world holiday. But did you know that everyone has planets that fascinate, charm, and enchant in their astrology charts? They're called the Bewitchments and they have the power to radiate these mysterious powers. This can be a planet in that sign or a house sign in your chart.

Pisces
Let's start with the sign of old fashioned glamour—Pisces. The magic of this sign can charm you effortlessly. Fog and mist surrounds it so no one really sees things/people as they are. They are perceived through the charm effect of a soft lens. If your Jupiter (public image) is in Pisces, the world could put you on a pedestal and your public image could set dreams in motion. The moon (your face) in Pisces could be the face that launched a thousand ships. Sweet dreams and unlimited charm plays here.

Libra
The enchantment falls in the sign of Libra: the goddess of beauty, love, and money. Both men and women that are bestowed with this alluring pixie dust have enhanced many of their public images. The moon (your face) in Libra is famous for lovely skin. Mars/men and Venus/women in Libra have a weakness for beautiful people but radiate the classic beguiling lady and gentlemen aura.
Scorpio
It is, however, the astrological sign that holds the holiday of Halloween that is truly the one that fascinates:
Scorpio
. This mysterious sign has an elusive allure that is often hard to define... when someone says there is just something about that person, there is. This smoky, sexy element, when in the planet of Venus, adds intensity secrets and serious sex appeal. One of the most famous celebrities who had a Scorpio moon was the late, great actress Bette Davis. She even had a popular song written about her by Kim Carnes called
"Bette Davis Eyes"
to huge pubic success. It is well known that the moon in Scorpio can hypnotize you... talk about putting a spell on you! So you know wherever Scorpio falls in your chart, get ready for this special power.
Enjoy your Bewitchments this Halloween, and get an
astrology reading
if you want to know more about how your sign is affected by the spooky holiday!
Share This Page
---
Leave A Comment
You must be logged in to leave a comment. click here to login
Comments