---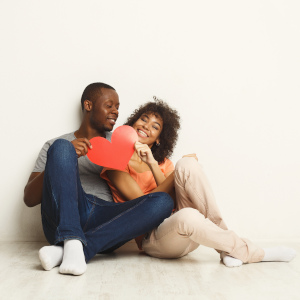 Whether you're in a long-term partnership, you've just started a new relationship, or you're exploring your options, February is truly the month of love. Discover your romantic potential on Valentine's Day and beyond with love tips for every horoscope.
Aries
February starts with a bang for Arians, as you're likely to have your eye on a special someone on day one. Focus your energy on your romantic interest, and you could have a majorly memorable Valentine's Day.
Taurus
Taureans tend to love routines, but everyone needs to shake things up from time to time. Spark something exciting with an elaborate Valentine's Day scheme that truly showcases the depth of your love.
Gemini
February begins on a romantic note for Geminis, but crossed signals lead to hurt feelings mid-month. Get back on track with a little time for yourself, and you'll be ready for those loving feelings again before you know it.
Cancer
If you've been putting romance on the back burner lately, your Cancerian heart is likely to get a reminder of how important love truly is this month. Make relationships a priority in February and give yourself permission to pursue your deepest desires.
Leo
Leos can't wait to show off in the romance department this month, and you'll find plenty of reasons to demonstrate your skills. Don't worry about peaking on Valentine's Day. The red-hot energy will continue to rise throughout February.
Virgo
No matter how much Virgos crave order, you'll appreciate the hints of love-tinged chaos that February brings. Try to keep an open mind, and you could open the door to a red-hot month.
Libra
Why let February tip the scales, when it's so easy to achieve that essential balance Librans need? If you're planning a romantic month, make space for love by doing the hard work and personal preparation first.
Scorpio
Scorpios might start the month feeling undecided, but it won't take long for you to pinpoint exactly what you want. Don't try to reign in your fiery passion, whether you're starting something new or taking a relationship to the next level.
Sagittarius
Sagittarians might not be feeling in tune with romantic vibrations at the start of the month. Be patient and open, and those loving feelings are likely to find you by mid-month.
Capricorn
February may bring a sense of overwhelm and overwork to Capricorns, but don't let those feelings get you down. Rethink what you truly want in love and make it happen just in time for Valentine's Day.
Aquarius
February is the perfect month for Aquarians to open up, especially when it comes to romance. If you're having trouble getting in touch with your heart's desires, try an online psychic chat to explore what really sparks your interest.
Pisces
For Pisceans, it's so easy to get between yourself and a healthy relationship. Slow down, rethink your romantic path, and let your Valentine's Day plans unfold naturally. You might be surprised to find out how satisfying love can be.
Eager to learn more details about your romantic relationships this February? Get an astrology reading to discover the sizzling secrets that this month holds.
Share This Page
---
Leave A Comment
You must be logged in to leave a comment. click here to login
Comments