Experience September's Rare Super Blood Moon Lunar Eclipse by Psychic Arthur
Published Date 1/2/2020
Category: Astrology
---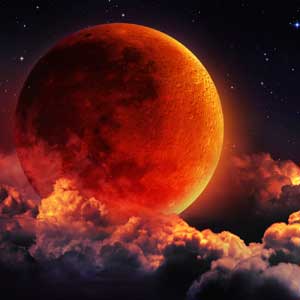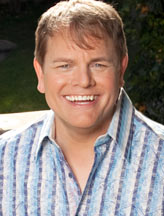 by Arthur x8237
Have you heard? We will be experiencing a very rare Super Blood Moon Lunar Eclipse this weekend. No, it's not the name of a new horror film – it's a wonderful planetary event that occurs September 27th-28th.

How rare is it? Well it hasn't happened for 33 years (back in 1982) and will not occur for another 18 years (in 2033). That's pretty special to me!

Astronomical Basics
1. We will see a total lunar eclipse, which means the Earth, Sun and moon will be perfectly aligned, which only happens a few times each year.

2. Supermoons only occur when the full moon is closest to Earth, which makes the moon look bigger and brighter, even though is still over 220,000 miles away. Actually, this one will be the closest full moon of 2015, by about 30,000 miles.

3. A "blood moon" is a full moon lunar eclipse that is part of a series of four lunar eclipses that happen within a 6-month period, called a tetrad. The name "blood moon" comes from the moon's reddish hue during a full moon lunar eclipse, due to a phenomenon known as Rayleigh scattering, when all the colors of light are filtered by Earth's atmosphere, leaving only red colored light to reach the moon. Again, although it's completely in the shadow of Earth, a bit of reddish sunlight still reaches the moon.

What Does It All Mean???
Well, September 2015 is/was all about changing energies, and not because Mercury is currently retrograde, but because eclipses present us with turning points, wild cards and changes. I also look at them like "bookends."

The first eclipse was a powerful New Moon, which occurred on September 13th, in the sign of Virgo. Persons born around September 11-15 will be most affected and can expect the "seeds of change" to be triggered in late September by transiting Venus and Mars in Virgo, and again in late November when Jupiter crosses over the eclipse point. Jupiter often brings expansion and growth; in addition to magnifying what is already in place. Expect new and positive forms to take root, while outgrown aspects of life come to a close.

Now, our Super Blood Moon Full Moon Lunar Eclipse is the second eclipse and falls across the Aries-Libra polarity on September 27-28. This lunar eclipse will help tie up loose ends from the past several months, especially for those with planets located within 2-3 degrees of the eclipse point. So for those born between September 26-29 and March 26-29, expect change within the year.

At the same time, emotions can run high during the build up to a full moon and the Supermoon may cause emotions to be slightly exaggerated. Now is not the time to overreact, but to take some time out to examine and process any new information, as well as, the people in our lives. It is an excellent time to practice meditation and examine any unconscious motivations that may surface during the pull of the full moon.

Now, once Mercury goes direct on October 9th, wait a few days before having any serious conversations. Also, when Mars triggers the eclipse degree the middle of November 2015, there may be more information or events, which come into being, tied the lunar eclipse.

Eclipses Help Us Move Forward In Our Lives
Eclipses come in pairs and these pairs are part of a larger series of eclipses. Most years we experience only 4 eclipses, but some years offer more. Just note the years where an eclipse falls on your Sun, Moon or rising sign or ruling planet in your astrological chart, there you can expect to see turning points or even unexpected events.

Stay amazing!

Arthur x8237
Share This Page
---
Leave A Comment
You must be logged in to leave a comment. click here to login
Comments